BECOME AN 'ITALIAN FOOD LOVER' AT EMPORIUM SUITES BY CHATRIUM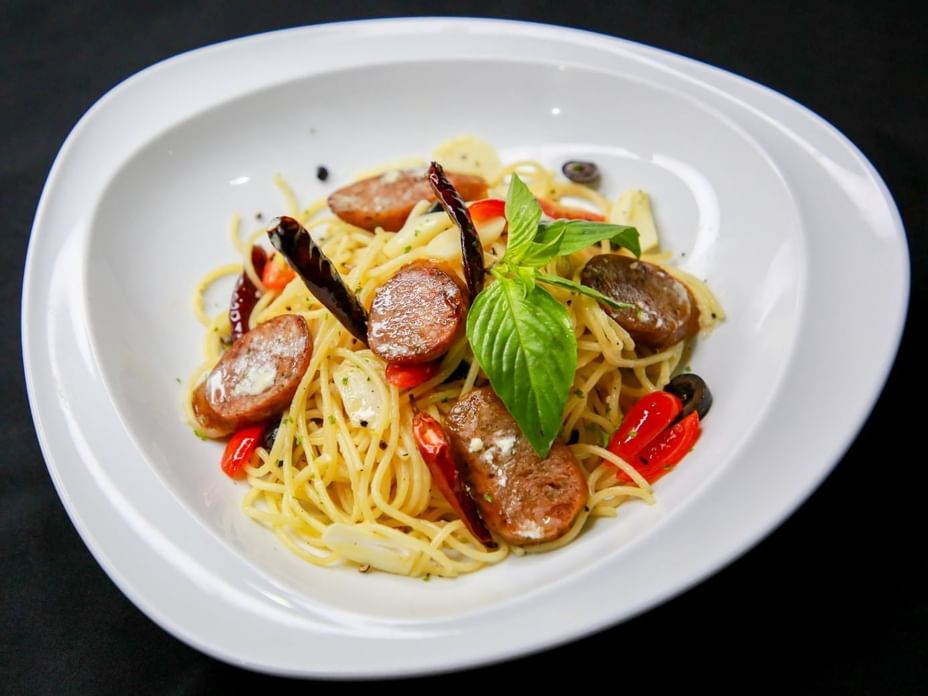 Italian food is well known and loved all around the world, and for very good reason – it's healthy and delicious. Real Italian food is actually very simple and made only from fresh ingredients, bought locally if possible, that are in season. Meals are prepared to highlight the delicious taste of the produce used and Italian cuisine perfectly combines the health benefits of a Mediterranean diet with exciting regional flavours.
So, if you adore European cuisine, or are an adventurous diner looking for a new taste adventure, join us at Emporium Suites by Chatrium from November 1-30, 2021 and sample a selection of authentic Italian favourites that will have your taste buds dancing with joy.
Among the delightful dishes on offer this month are:
Pizza with mushrooms and saffron oil at THB 300++
Pizza with Italian sausage and tomato paste at THB 250++
Spaghetti with Italian sausage at THB 250++
Fettuccini with seafood and white wine sauce at THB 250++
Tiramisu cake with vanilla ice cream at THB 250++
For reservations, please call The Emporia Restaurant
T : +66 (0) 2664 9999 ext. 1608
E : fb.es@chatrium.com