Chatrium Hotels & Residences
UNIQUE LUXURY HOTELS IN THAILAND, MYANMAR & JAPAN
For the perfect blend of luxury and comfort, look no further than Chatrium Hotels & Residences. Be it at our selection of hotels in Thailand to getaways in Myanmar and Japan, we enable you to truly Feel the Remarkable.
Whether you are travelling for business or leisure, solo or with family and loved ones, looking to relax or get active playing golf or skiing, simply take your pick and we will make it a trip to remember. From personalised service and luxurious accommodation to cultural discoveries and signature dining, we let you experience the best of each destination.
Our Hotels
Our distinctive hotels and residences brand, at Chatrium we invite you to "Feel The Remarkable" amidst a crafted comfort culture that seamlessly blends luxurious space and Thai warmth.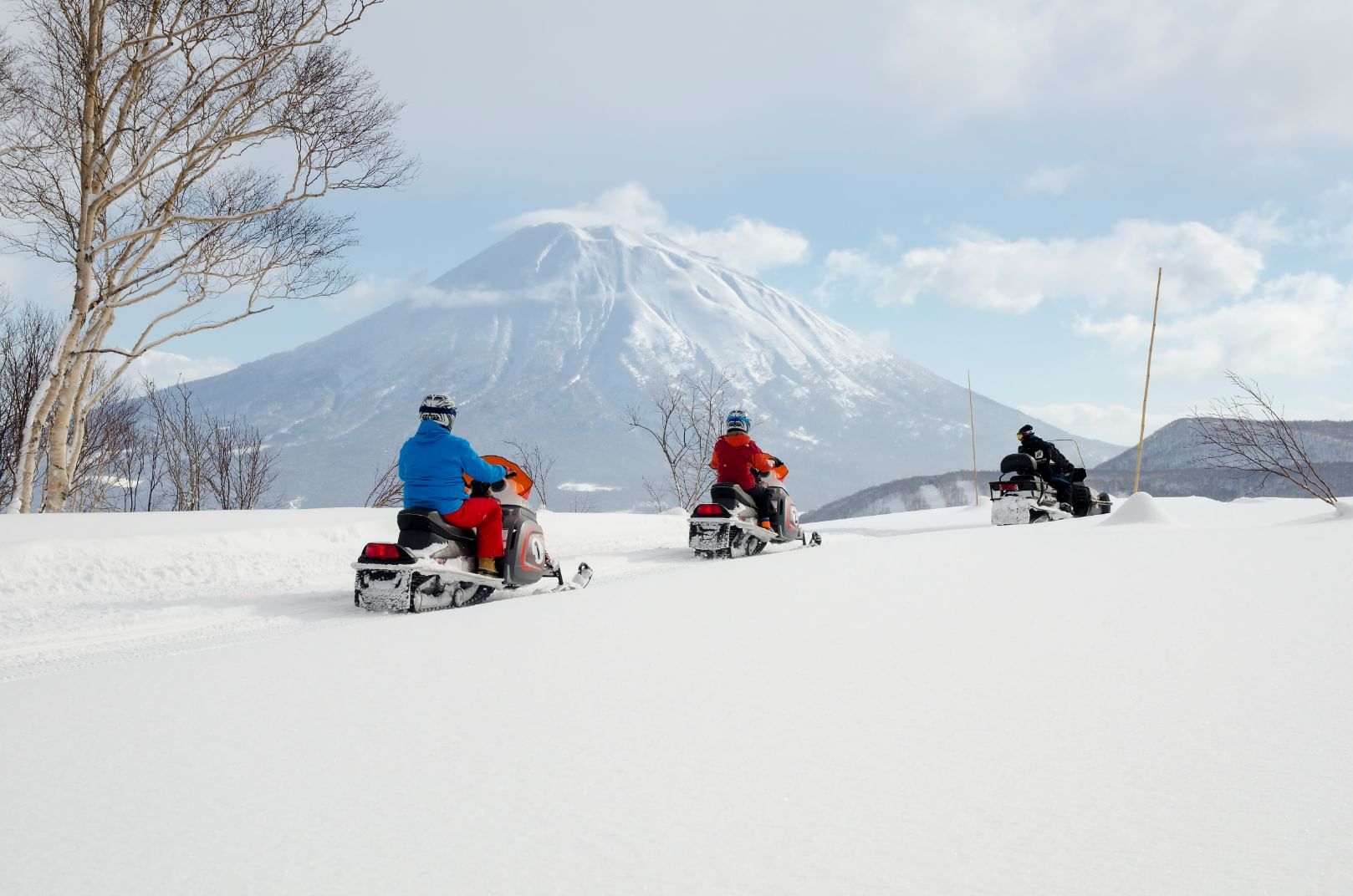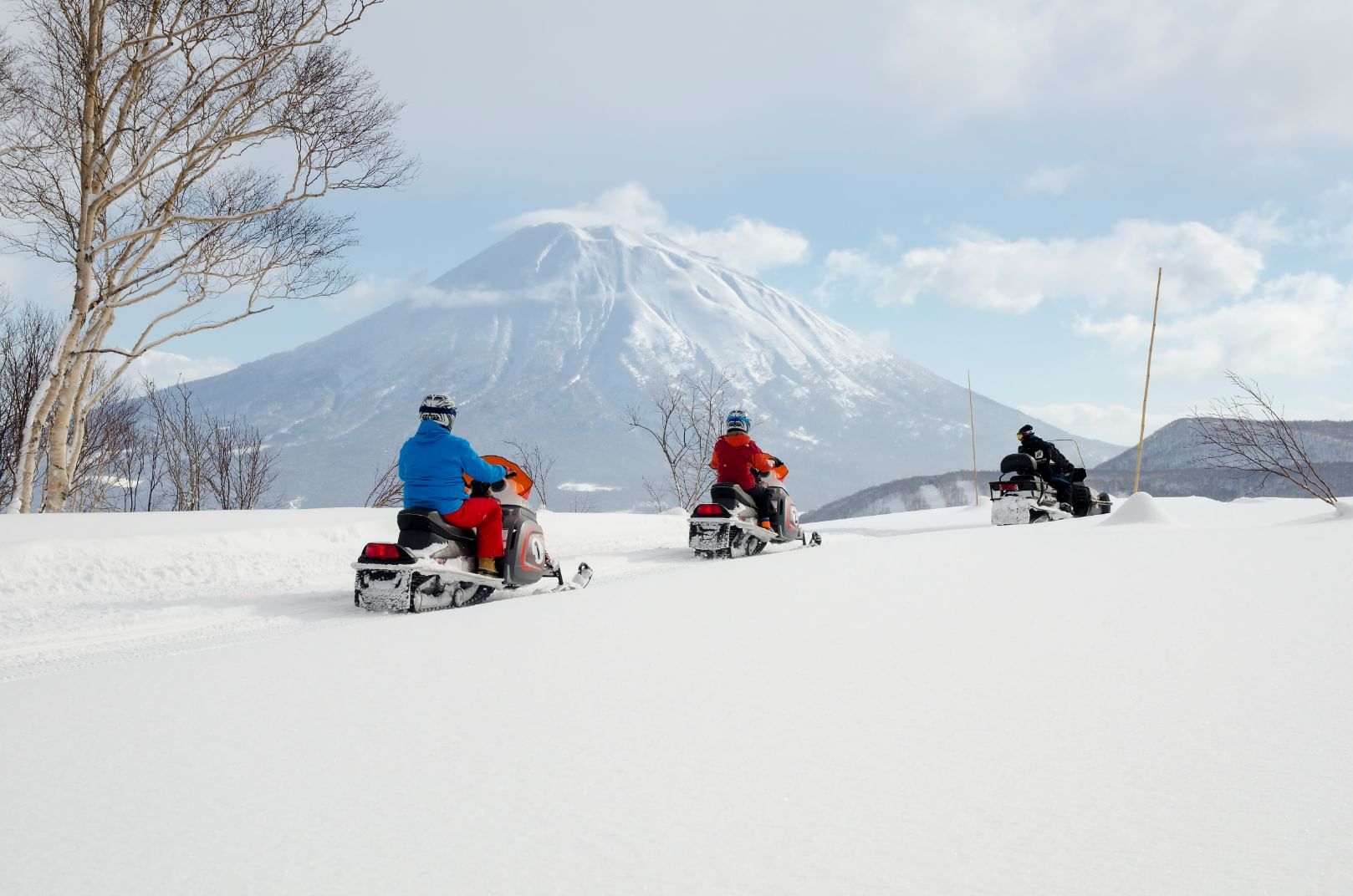 DISCOVER
Bangkok | Chanthaburi | Yangon | Niseko
Strategically located in key destinations in the region, our luxury Bangkok hotels and properties in Chanthaburi and Yangon let you truly immerse yourself in the cosmopolitan culture and rich heritage unique to the area.
Our Special Offers
Fancy a golfing holiday in the highlands of Chanthaburi? What about a relaxing lakeside getaway in scenic Yangon, or an extended stay in the heart of bustling Bangkok? We offer it all and more!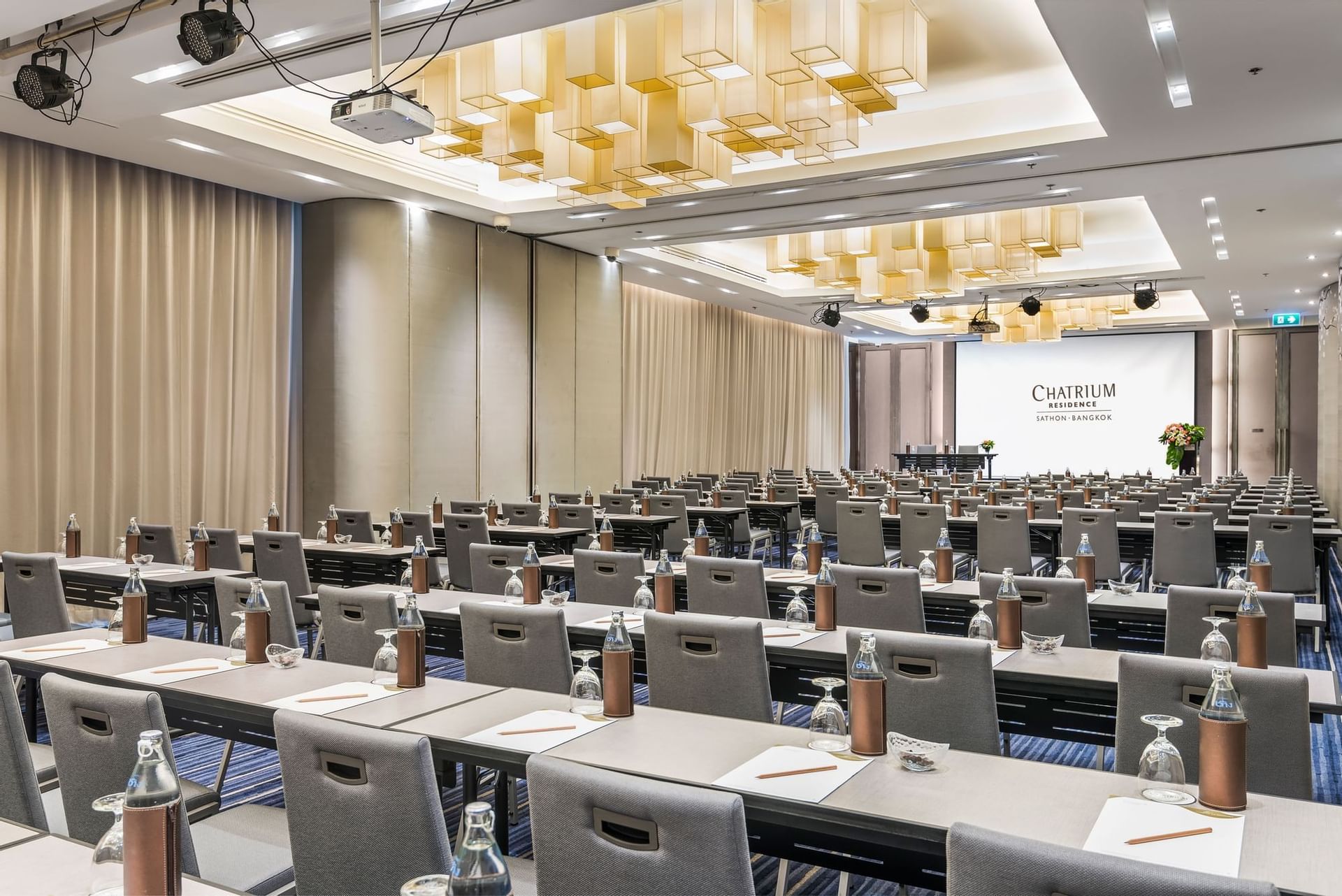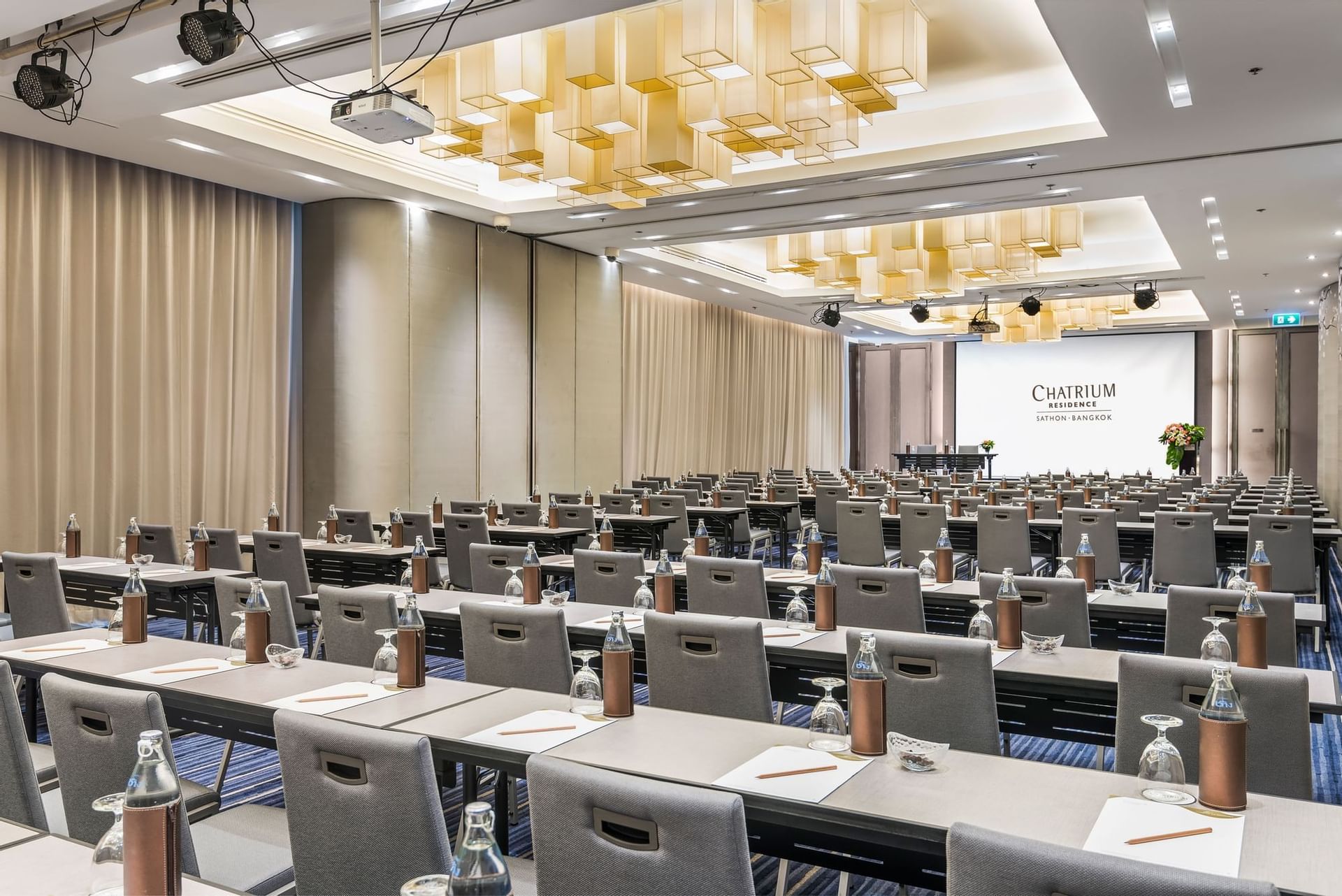 MEETING & EVENTS
Bangkok | Chanthaburi | Yangon | Niseko
Whatever the function you have in mind, be assured that we will make it truly memorable. From Bangkok event venues for meetings and cocktails to Yangon venues for weddings, we have a space to suit you.
DINING
We understand that sampling different cuisine is an important part of any trip and some of the best restaurants in Bangkok, Yangon and Chanthaburi are found within our walls, ensuring authentic culinary experiences.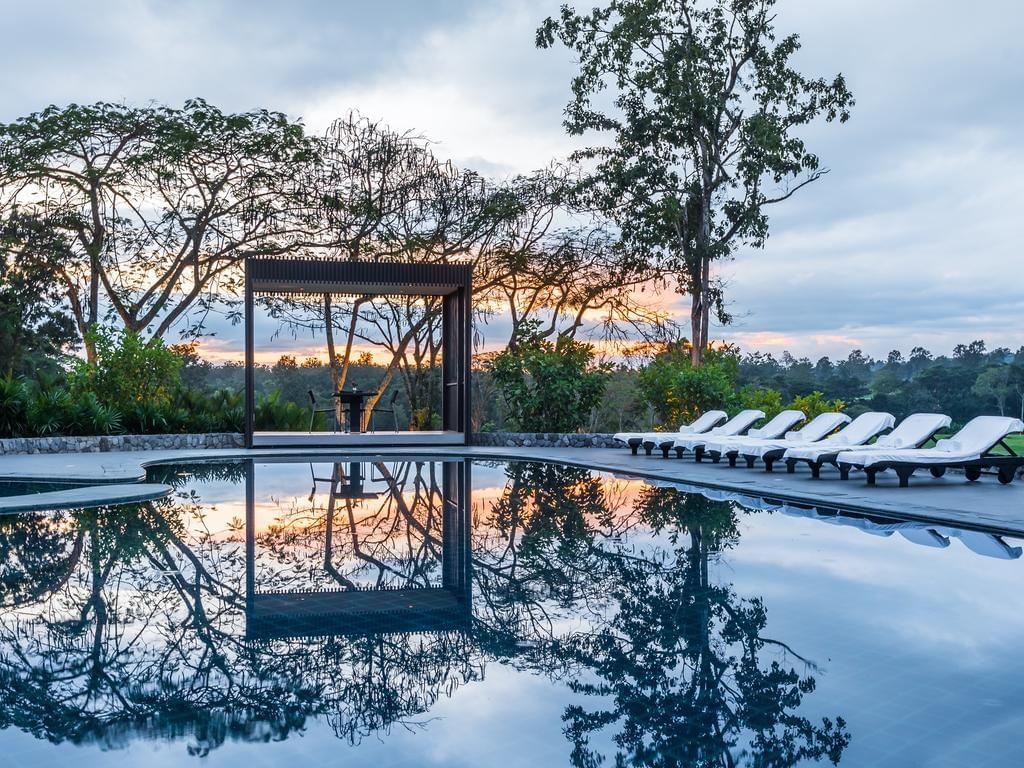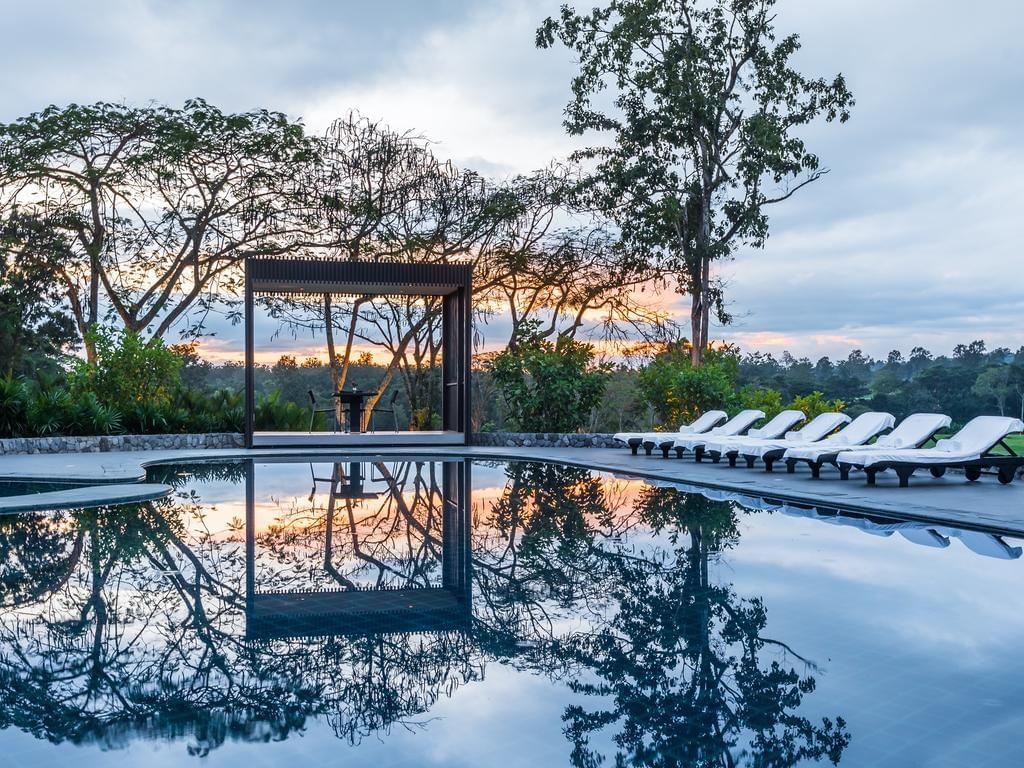 BOOK DIRECT BENEFITS
THB 300/10 USD discount per direct booking 
10% Bonus points on Chatrium Points+, Complimentary in-room High-Speed Wi-Fi, 15% discount on Food & Beverage*, 25% discount on laundry except dry cleaning
CHATRIUM HOTEL ROYAL LAKE YANGON CROWNED AT THE WORLD TRAVEL AWARDS 2021
At the 28th Annual World Travel Awards, Chatrium Hotel Royal Lake Yangon was crowned Myanmar's Leading Business Hotel 2021 and Myanmar's Leading Hotel Suite 2021. This is an exceptionally gratifying moment for the entire team and General Manager, Ms. May Myat Mon Win at Chatrium Hotel Royal Lake Yangon, as these prestigious awards are voted by independent travelers from all around the world.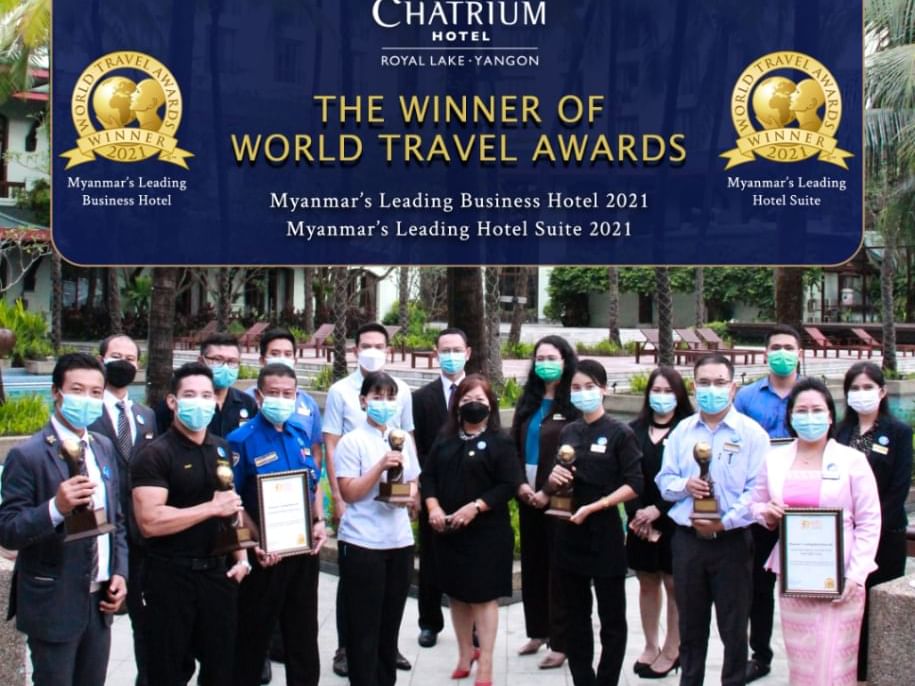 WE ARE ALL VACCINATED AT CHATRIUM YANGON! WITH ABSOLUTE CONFIDENCE, WE ARE HERE TO SERVE YOU.
27th September 2021:The health and safety of our guests and staff are paramount at Chatrium Hotel Royal Lake Yangon.
In compliance with World Health Organization (WHO) and Ministry of Health (MOH) guidelines, we are therefore pleased to inform everyone that all of our associates have received the Covid-19 vaccination and are ready to take care of you with our usual exceptional service and high hygiene standards.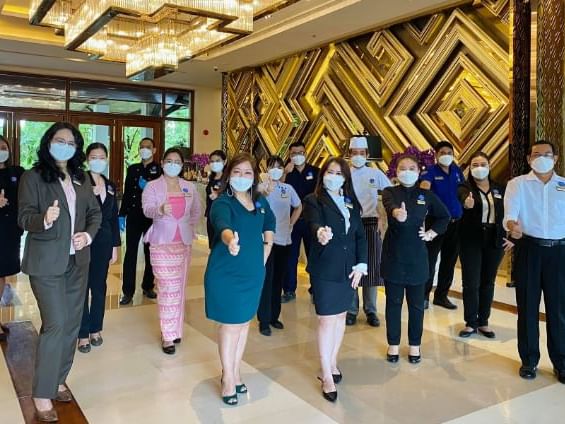 REFER A NEW RESIDENT & GET CHATRIUM CASH VOUCHERS
There's nothing better than getting something for nothing, especially when it means getting a cash voucher to use for an amazing experience. And that's exactly what you get with Chatrium's new referral campaign, which is running from now to 31st December 2021.
All you need to do is introduce your friends, family or colleagues to Chatrium, and if they sign a lease agreement of at least 1 year you receive a cash voucher to use at Chatrium Hotels & Residences. You can use your Chatrium cash voucher for a range of experiences including super staycations and delicious dining. The choice is yours, and whatever you decide to do you can be sure it will be unforgettable.
Check out the referrer rewards available and then start telling everyone about the remarkable life they can live at one of our exceptional Bangkok properties, and before you know it you'll be having some fun spending your Chatrium voucher.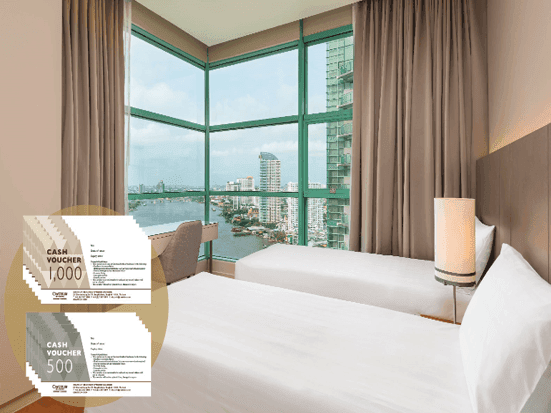 loyalty programme
your remarkable rewards
Become a member today and start collecting points to enjoy exclusive rewards and privileges!