CHATRIUM HOTEL ROYAL LAKE YANGON
Best Yangon Hotel
Nestled along the bank of the enchanting Kandawgyi Lake is a Yangon hotel that provides an urban sanctuary where old world charm seamlessly blends with luxurious comforts. Escape to Chatrium Hotel Royal Lake Yangon and enjoy a getaway like no other; experience spacious rooms with stunning views of the Shwedagon Pagoda, a holistic spa promising true rejuvenation, dining venues serving exotic culinary creations and stylish function spaces for all your event needs.
Rooms & Suites
Wake up to the wondrous vistas of Kandawgyi Lake and the iconic Shwedagon Pagoda, mesmerising sights that can be enjoyed from the private balcony of your room at our hotel in Yangon.
Offers
Helping you to have truly unforgettable experiences, our Yangon hotel offers feature more than just attractive rates but also let you enjoy the very best of what we have in store.
DINING
Experience distinctive dining and savour everything from authentic Thai dishes to international favourites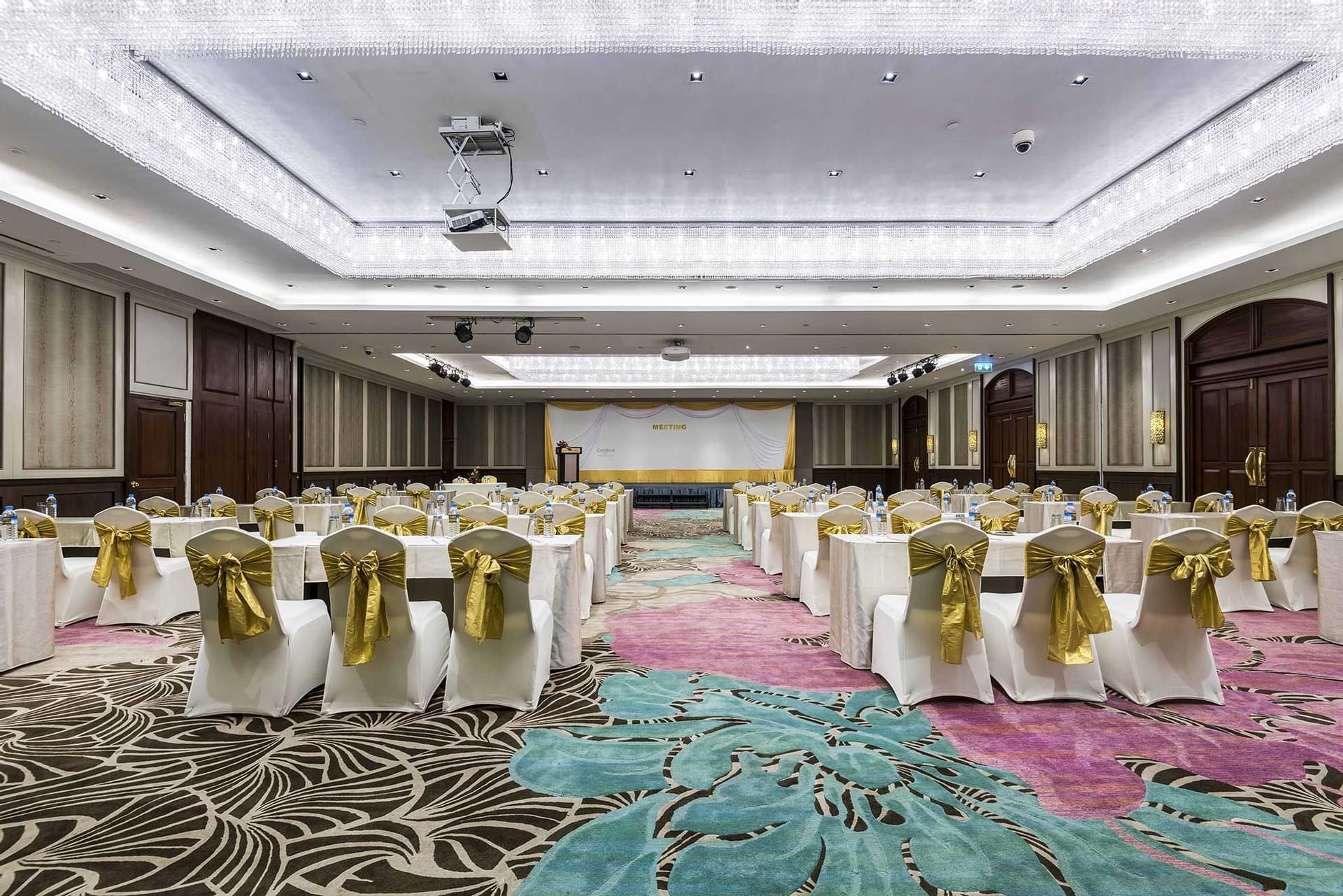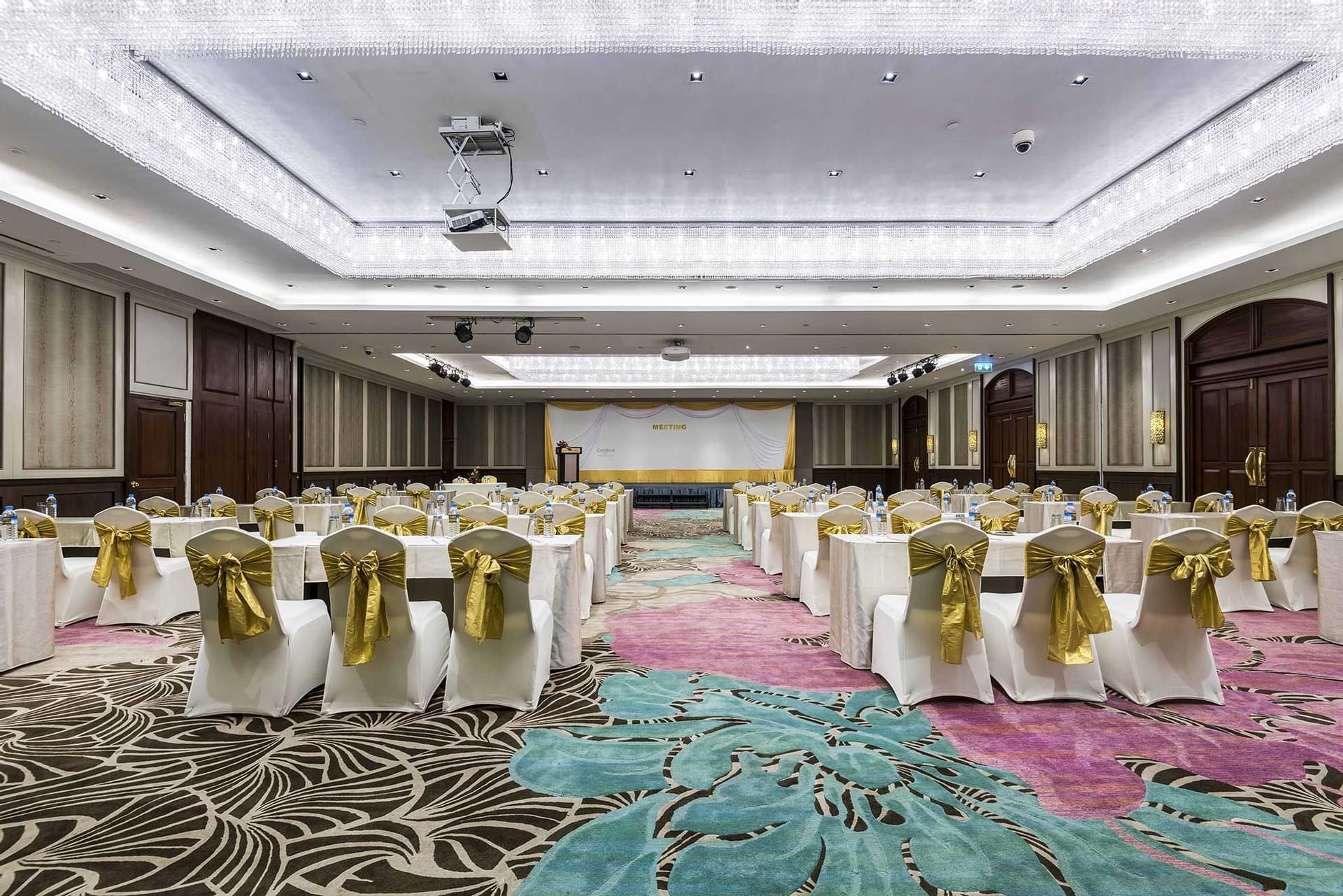 MEETINGS & EVENTS
From planning to hosting, our friendly and helpful staff ensure your corporate or social event will be a complete success
Chatrium put all our food handlers and service employees through ServSafe Food Handling Program
As the world begins to recover from Covid-19, Chatrium intends to stay ahead of the curve for our returning guests. Therefore, we are upping the ante on all our health and safety programs with the Chatrium Promise initiative.

Chatrium have evolved all our operations to foster social distancing guidelines for the 'new normal'. We also consulted a variety of expert firms and partners internationally and locally to ensure the new health and safety standards at all our properties are beyond the industry standard.

One such program that Chatrium have recently introduced as part of Chatrium Promise is the brand new Food Handling program by ServSafe, part of the accredited National Restaurant Association in America. The course covers 5 major components, including Basic Food Safety, Personal Hygiene, Cross-contamination & Allergens, Time & Temperature, and Cleaning & Sanitation, with an assessment to certify our staff.

Until now, over 250 Chatrium employees have passed through the program. Our goal is to have all relevant staff certified to ensure our guests can confidently choose Chatrium as their preferred hotel of choice.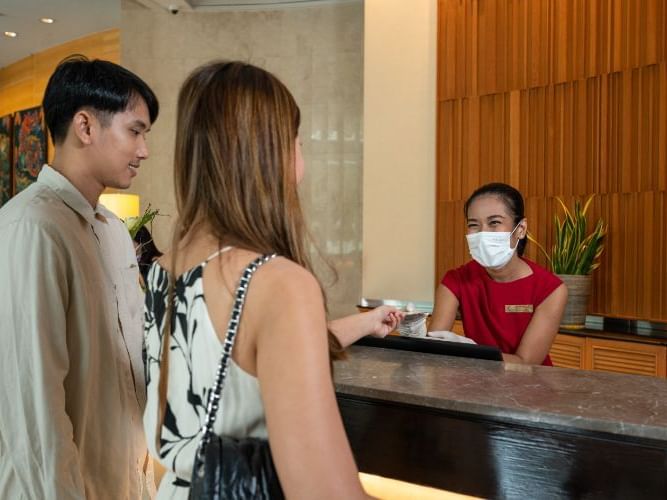 Best view and high tea

Atmosphere was very good and pleasant. Hotel was very clean and luxury. At lobby lounge coffee and afternoon tea was very delicious. Staff Jimmy Patrick and Danny are superb, helpful and fun. Strongly recommended for this beautiful hotel.
Weekend at Chatrium Hotel

Excellent service! Especially at Emporia Restaurant, with Julia, Joe, Victor and Htet Htet Aung! Thai Tom Yum soup was excellent, and also the mango juice and the coconut and mango ice cream. Impressed to see all the COVID-19 measures implemented! You can really feel safe there. I will come back as soon as I can.
Best service

Never seen like that kinda of service in Yangon and the view r so nice.And customer service is the best. The lobby is amazing. The food are nice and very delicious. The best is the coffee. The staff name call Jimmy is so nice.