Western & Chinese Delights at The Emporia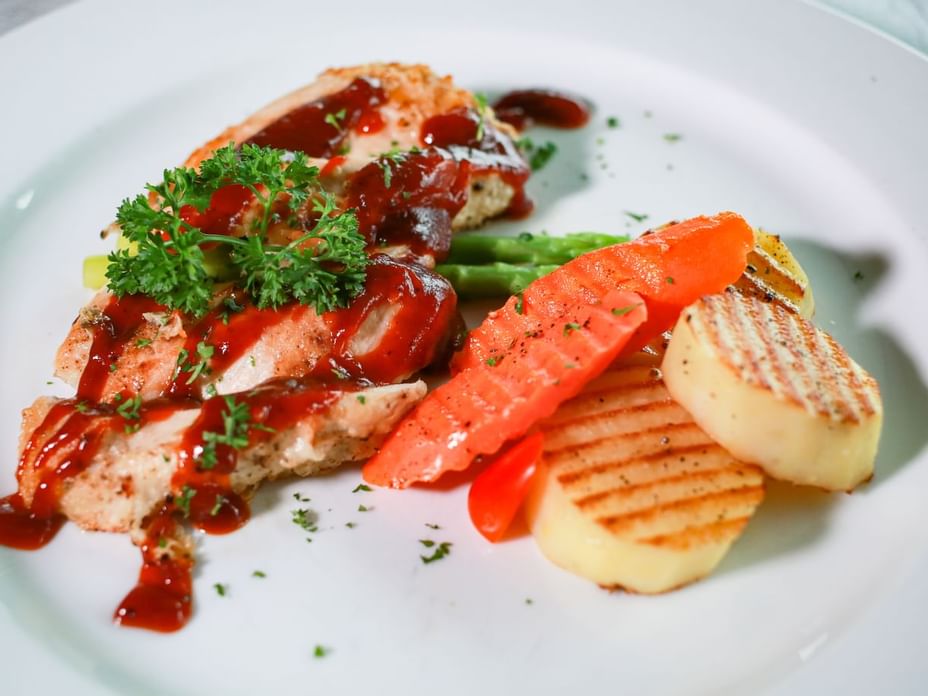 Indulge your palate with mouthwatering international flavours and city views to match at The Emporia Restaurant. Choose from a wide selection of dishes including grilled chicken fillet served with BBQ sauce and deep-fried breaded chicken served with butter sauce.
Delight in exquisite Cantonese cuisine with striking views of the city at The Emporia Restaurant. Enjoy a selection of authentic dishes including baked scallops with minced prawn seasoning and pan-fried scallops with Sichuan sauce.
For more information or reservations, please contact +66(0) 2664 9999 or LINE @EmporiumSuites