Erawan Shrine (Thao Mahaprom Shrine)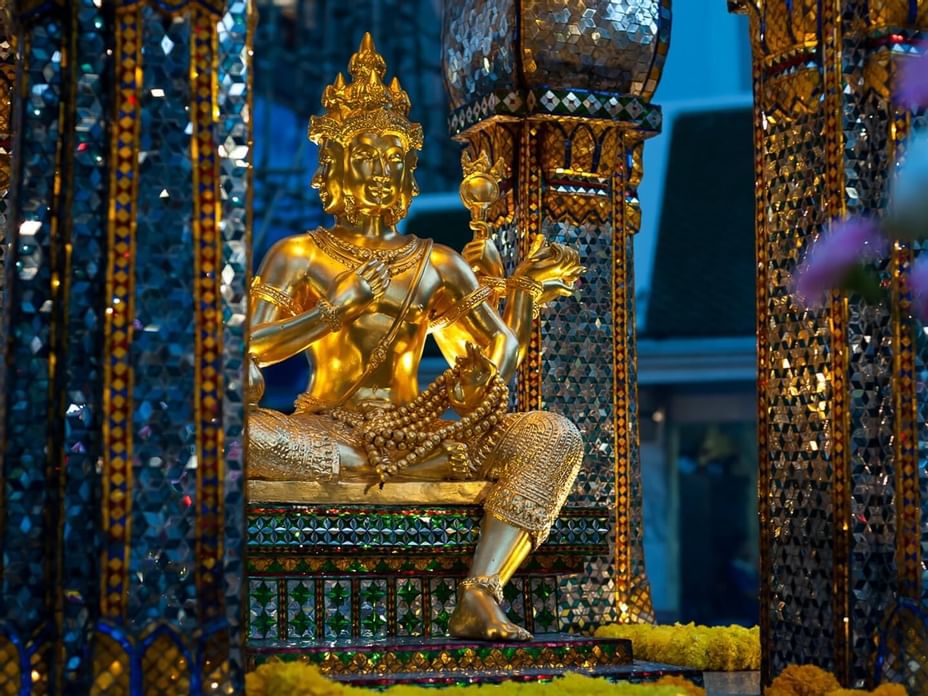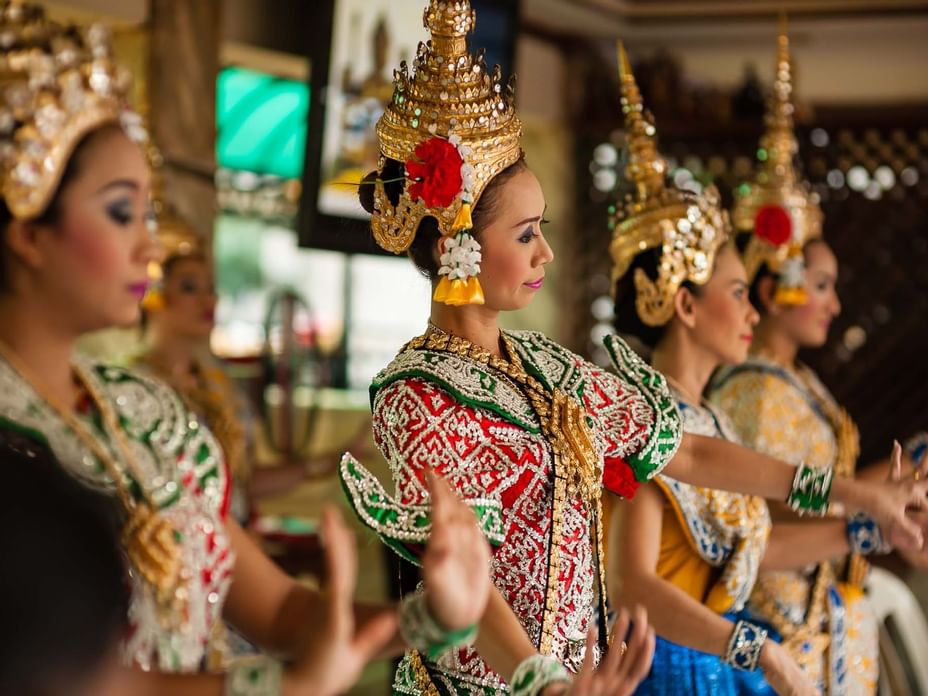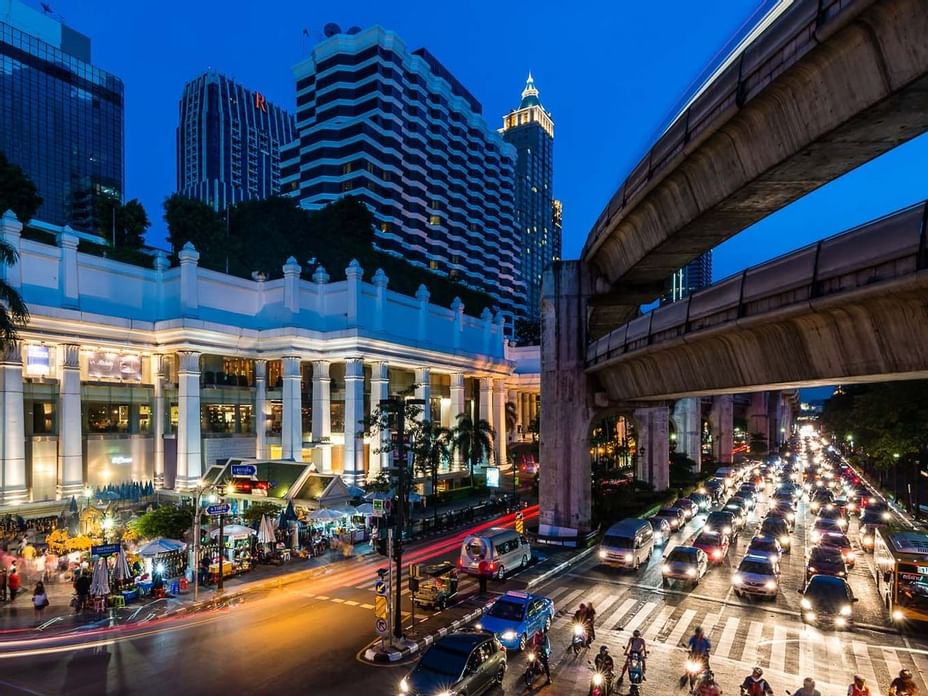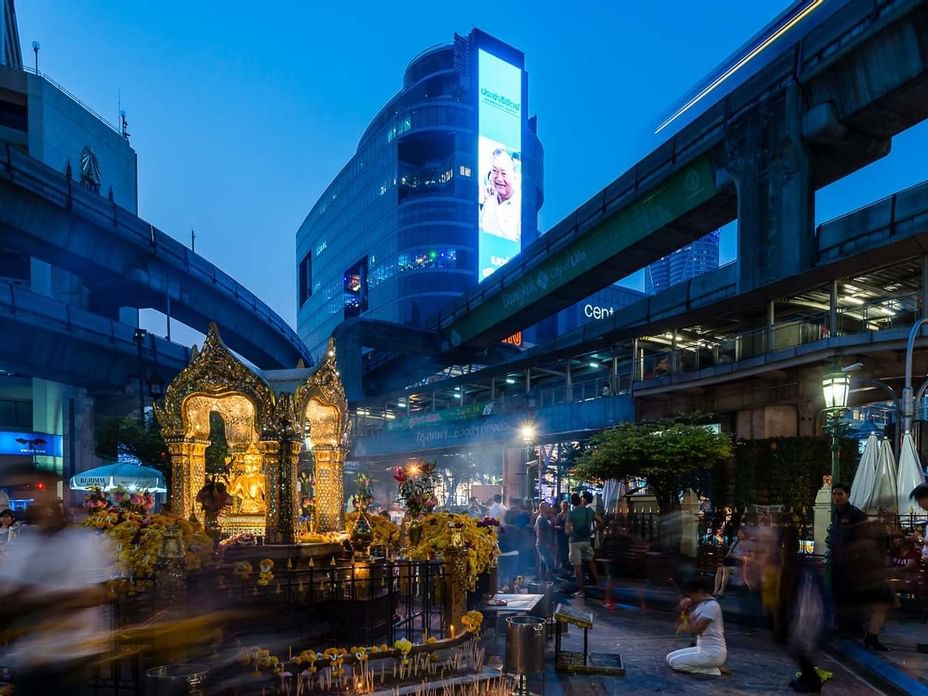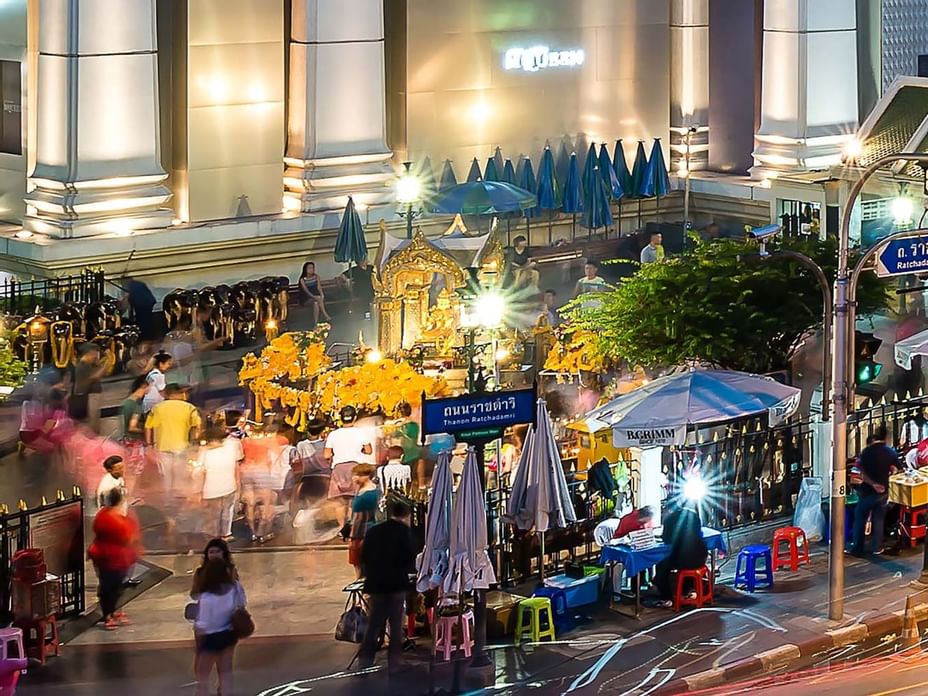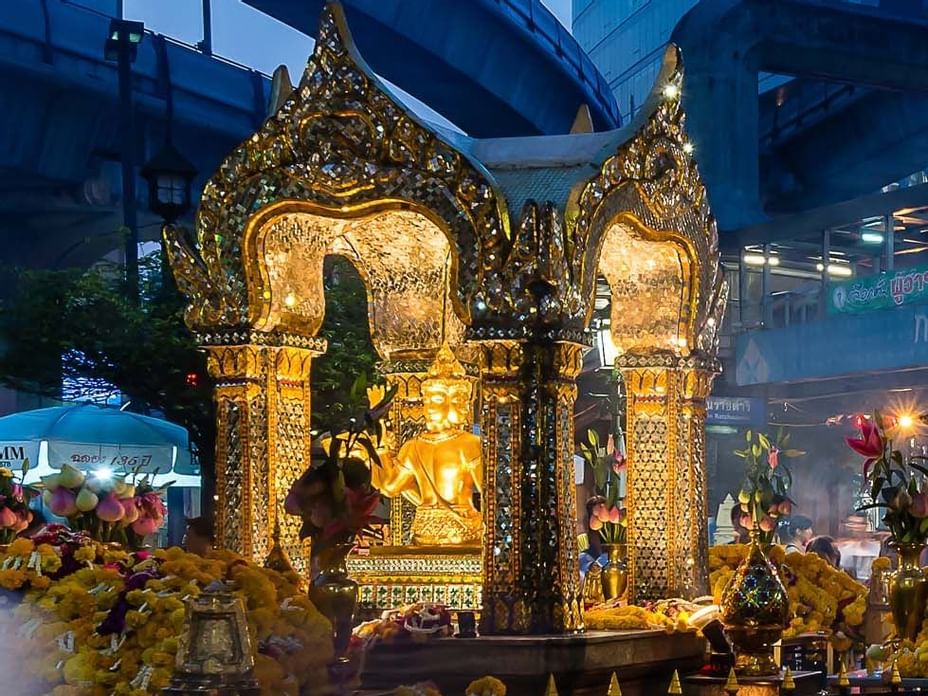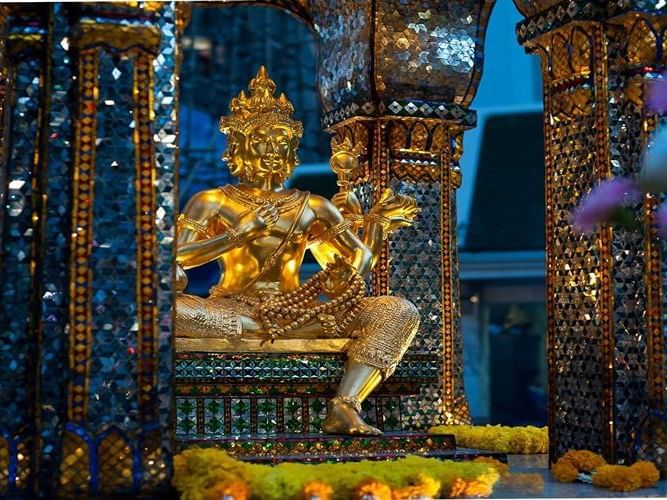 Thailand is famous for a vast array of captivating temples and places of Buddhist worship. The famous Erawan Shrine is particularly remarkable since it is one of the more elusive Hindu places of worship in the nation.
The shrine was built in 1956 by the Erawan Hotel, a venture partly owned by the government, in order to counter bad karmahat was supposedly created by constructing the hotel during a less than auspicious time. It was initially known as the Thao Mahaprom Shrine and was built as a tribute to Phra Phrom, who is the Thai representation of Lord Brahma, the famous Hindu god of Creation.
The statue of Brahma was designed and built by the Department of Fine Arts and was completed in 1956. It is in a spiritually significant area with many shrines nearby, in honour of various Hindu deities such as Lakshmi, Trimurti, and Ganesha.
The Erawan Shrine is one of Bangkok's most popular places of worship, and there's always much to experience if you were to visit. Various forms of dance are commonly performed here during celebrations by different dance troupes and add to the captivating charm of this site.
Ratchadamri Road 10330 Krung Thep Maha Nakhon Thailand
Monday06:00 - 23:00
Tuesday06:00 - 23:00
Wednesday06:00 - 23:00
Thursday06:00 - 23:00
Friday06:00 - 23:00
Saturday06:00 - 23:00
Sunday06:00 - 23:00