Pak Klong Talad (Flower Market)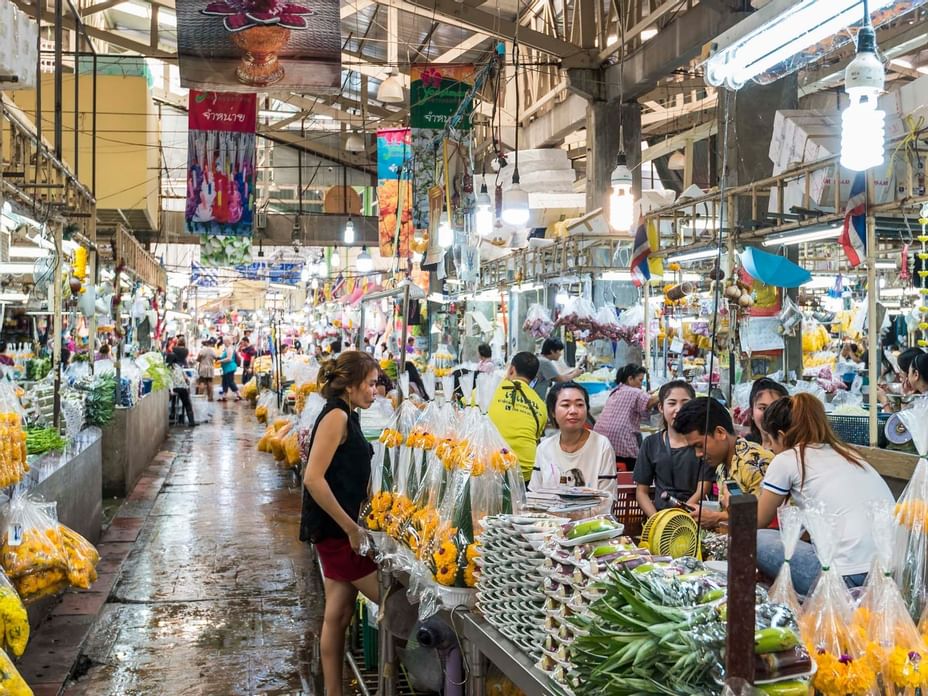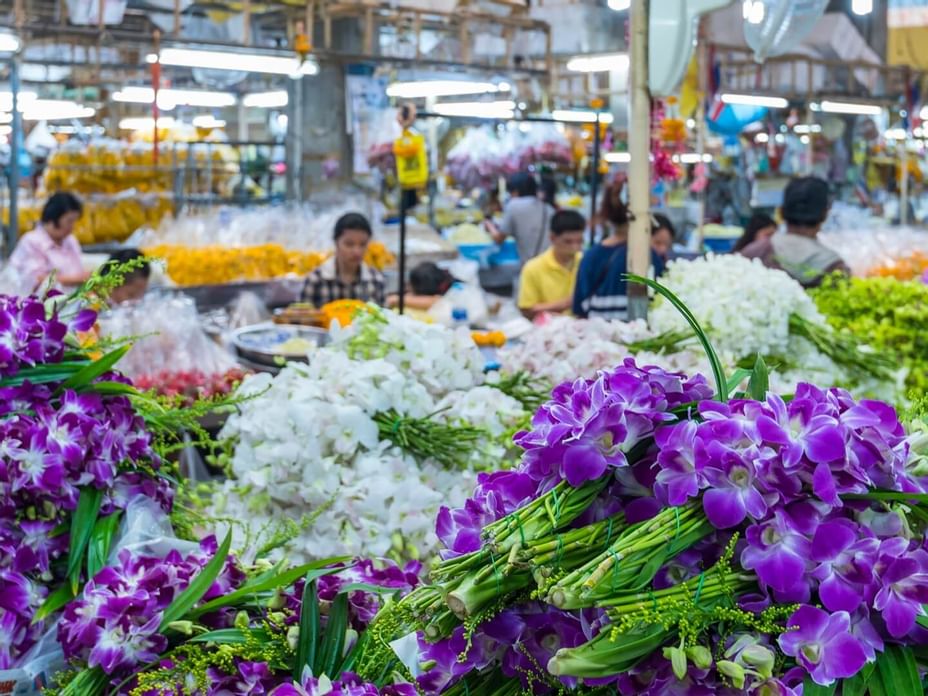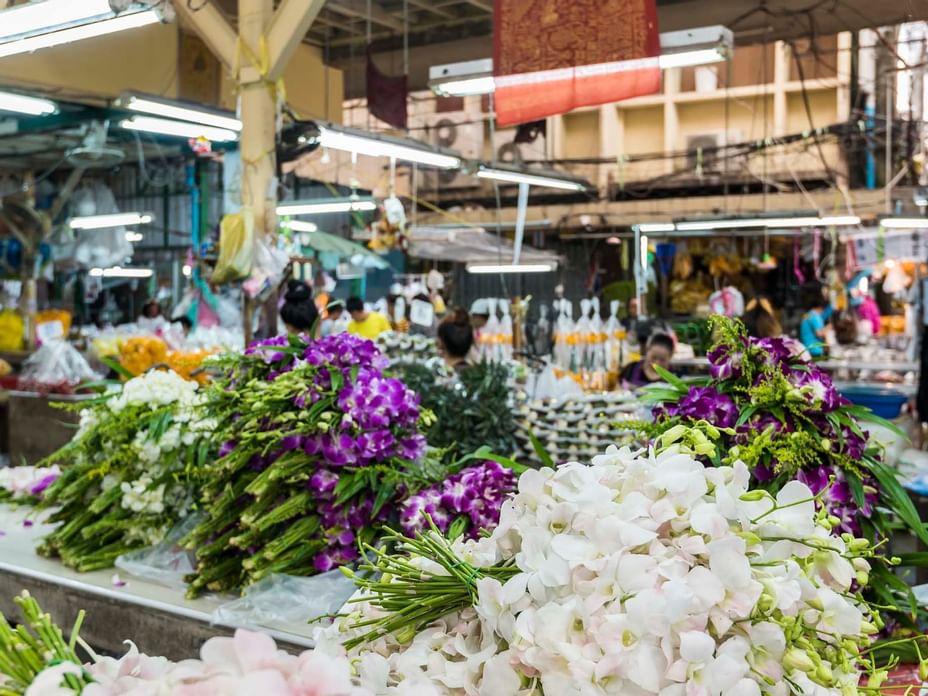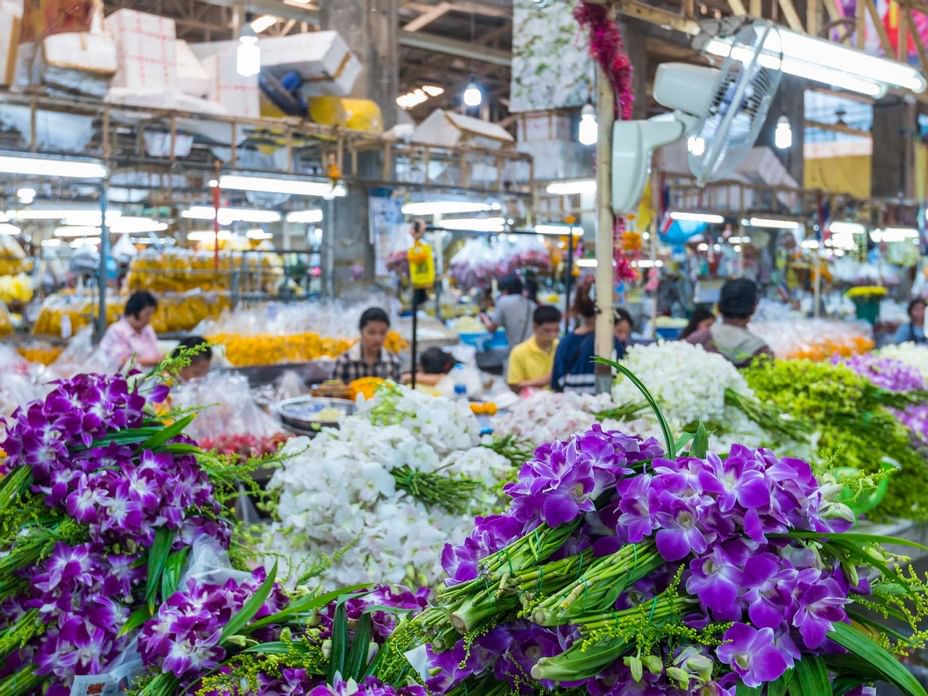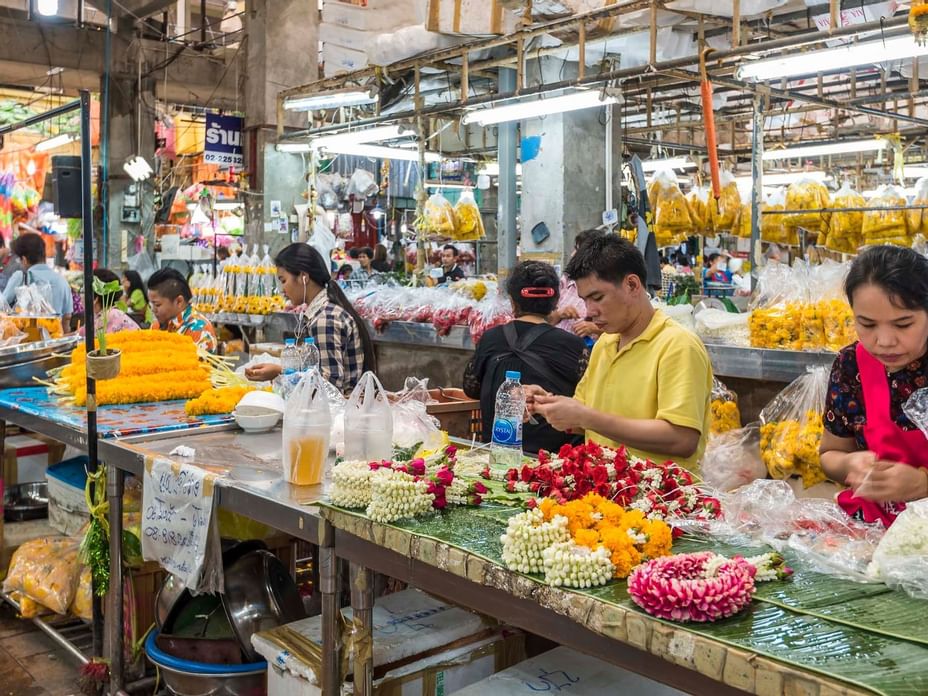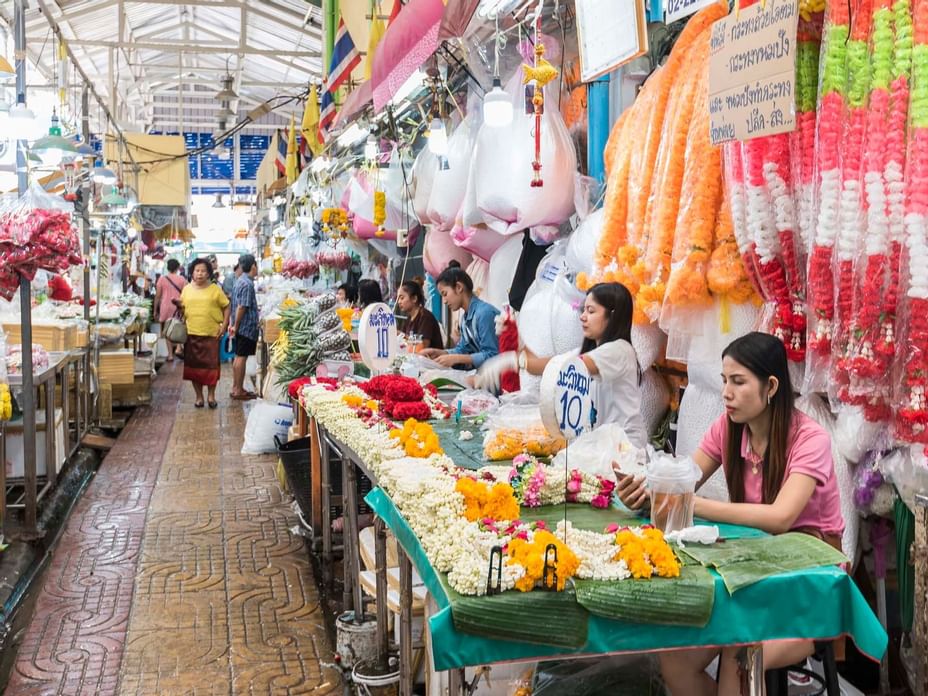 There are few experiences that have the potential to take your breath away like a visit to the famous Pak Klong Talad, the famous flower market of Bangkok.
This is the city's largest market where the retail and wholesale of flowers are concerned, and it truly is massive. The offerings of the market are also equally comprehensive, featuring everything from a wide variety of flowers to various decorative gifts created using floral elements.
One of the most interesting factors about the market is that it is open 24/7, and the market is truly a most captivating sight during the later hours after midnight. Many would tell you that the best time to visit the market would be during the early hours of dawn, around 03:00am to 04:00am. This is when you can experience the market at its kaleidoscopic best.
During this time, massive trucks carrying bounties of flowers arrive to stock up the shops. Simultaneously, you would also be able to see large wholesale deals taking place because this is the time traders arrive to buy in bulk. If you're visiting during the early hours, it's best to mostly observe since the vendors can be quite busy.
ปากคลองตลาด สน พระราชวัง Khwaeng Wang Burapha Phirom, Khet Phra Nakhon, Krung Thep Maha Nakhon 10200, Thailand 10200 Krung Thep Maha Nakhon Thailand