The Golden Mount (Wat Saket)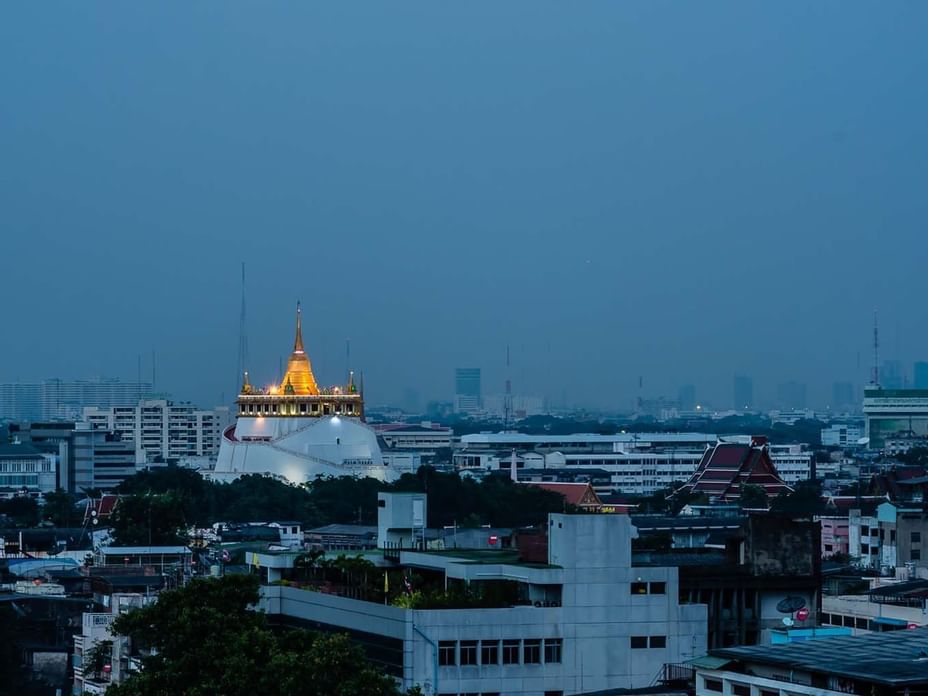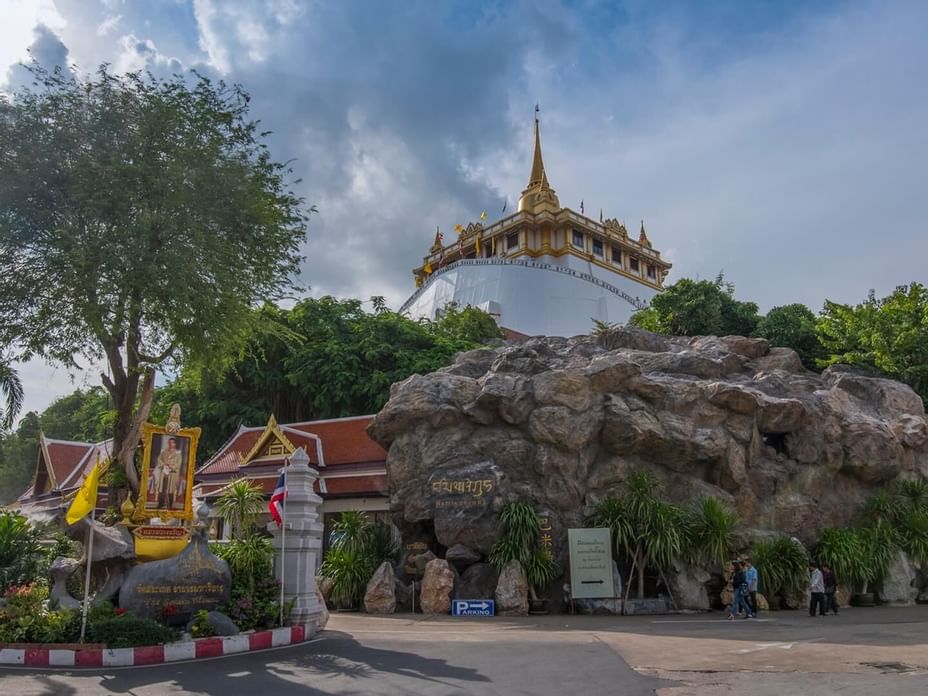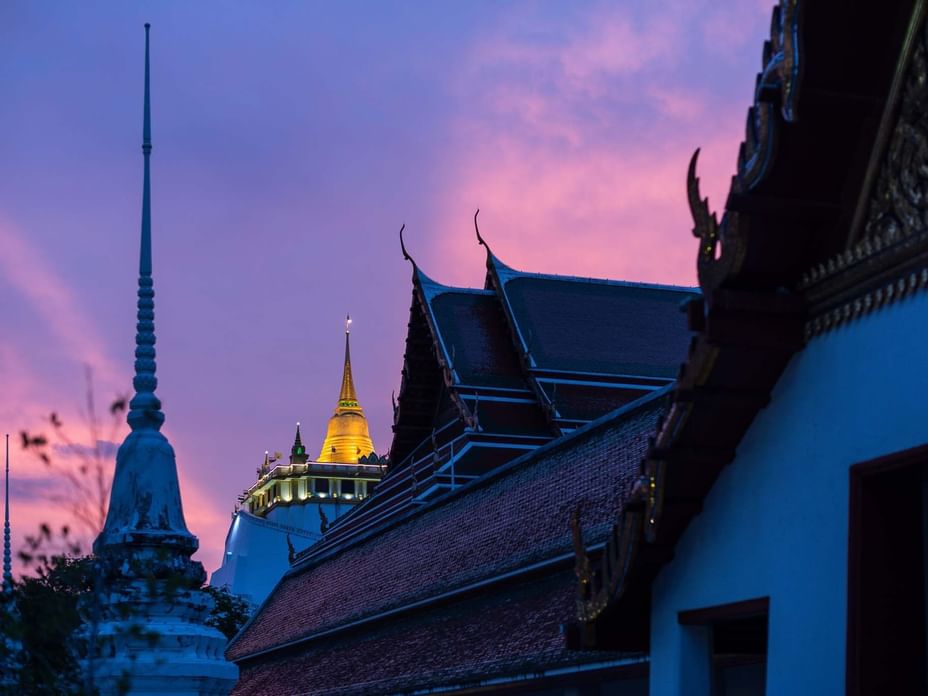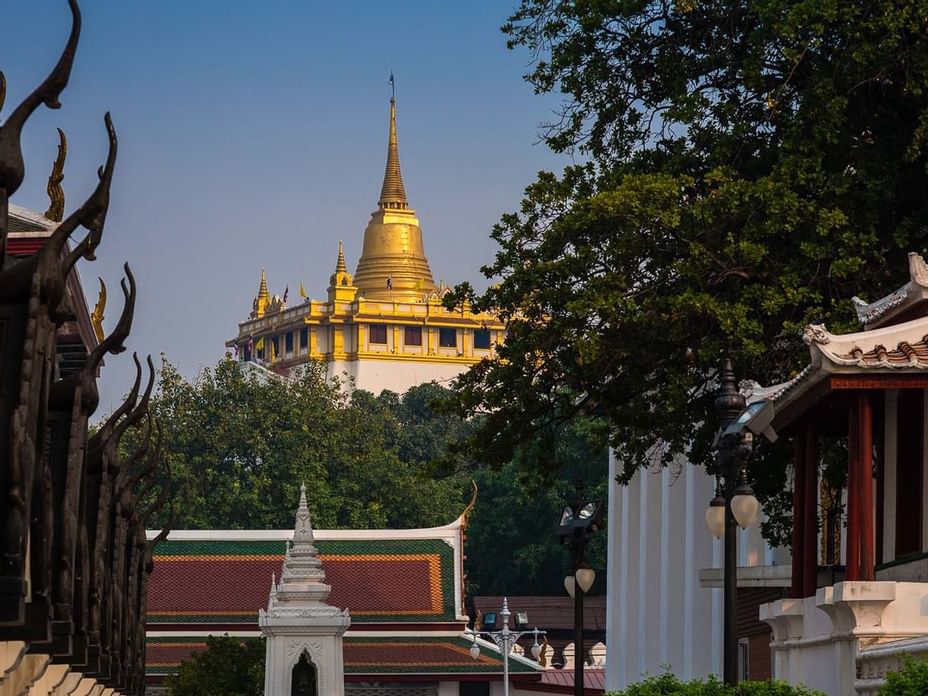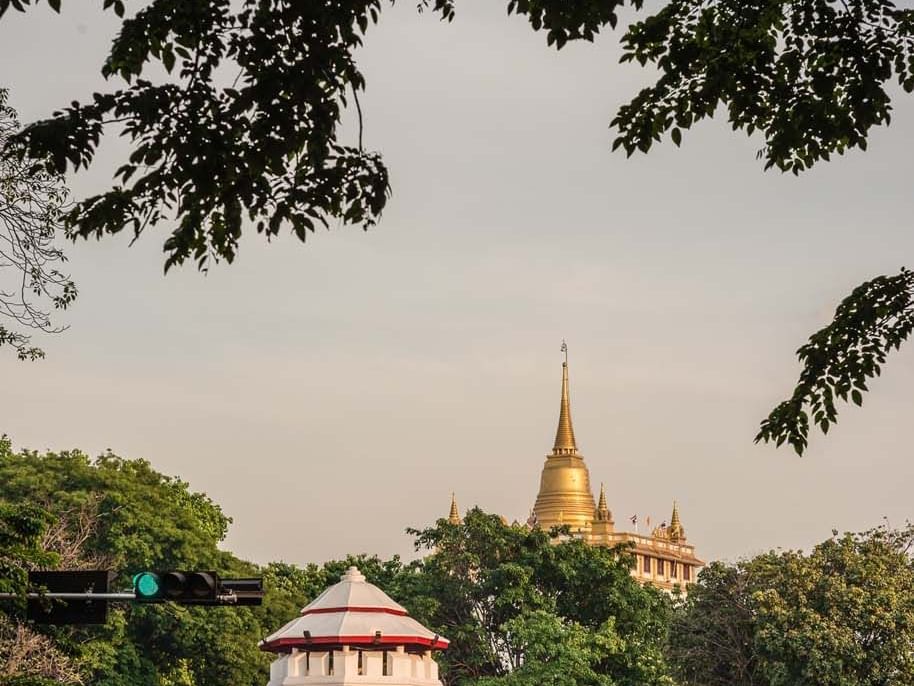 One of the most beautiful places of worship Thailand has to offer is the Golden Mount, officially known as Wat Saket. Built during the prosperous Ayutthaya era, this Buddhist temple is a wondrous sight to behold.
The story of the Golden Mount begins during the late 1700s and early 1800s when King Rama III decided to build a massive stupa. Unfortunately, the king's ambitious project collapsed shortly after its construction due to the soft soil being unable to support the weight of the structure. Over time, the collapsed mud and brick structure became overgrown with weeds and transformed into a hill.
The subsequent king, Rama IV, then went about building a much smaller stupa on this artificial hill and built the glistening golden Wat Saket that stands there today. The stupa was completed by the king's son after his succession. A relic of the Buddha was also brought to be placed in the temple from the island of Sri Lanka.
Every November a notable festival takes place at Wat Saket, and this is definitely something you should experience if you're around during this time. The candlelit procession of the festival is truly a sight to behold.
344 Thanon Chakkraphatdi Phong 10100 Krung Thep Maha Nakhon Thailand
Monday08:00 - 17:00
Tuesday08:00 - 17:00
Wednesday08:00 - 17:00
Thursday08:00 - 17:00
Friday08:00 - 17:00
Saturday08:00 - 17:00
Sunday08:00 - 17:00