MEETINGS
Being a sought after events venue in Bangkok, we at Emporium Suites by Chatrium are equipped to handle everything from meetings to weddings and have a professional events team to take care of all your needs.
We offer a variety of services alongside our event packages including catering, table arrangements and professional advice for business gatherings. Our expertise comes into play here, making sure that you need not worry about a single thing.
Request for proposal
200 person capacity Heliconia event venue
Catering services
Personalised event planning
Personalised wedding planning
Professional events team
State-of-the-art audio and visual technology
Two meeting rooms
Wedding planning
Let us know more about your special event and any specific requirements. We will get back to you on the available options and a plan to suit you best.
Slideshow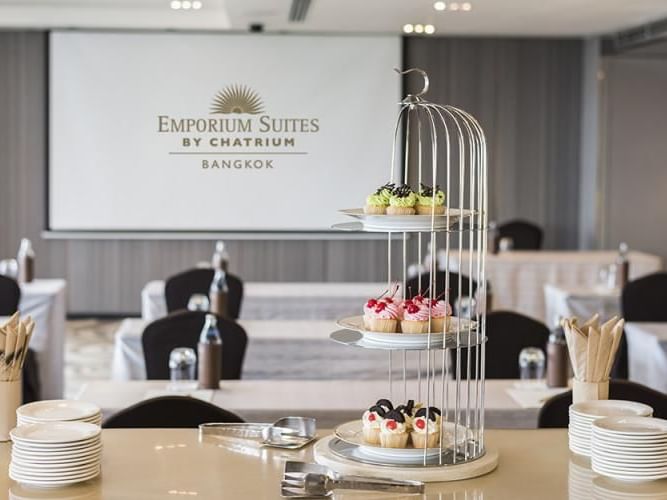 Heliconia
The elegant Heliconia venue is a popular Bangkok hotel meeting room that can easily accommodate up to 200 guests and is backed by our professional events team who will take care of all your requirements.