KING TAKSIN SHRINE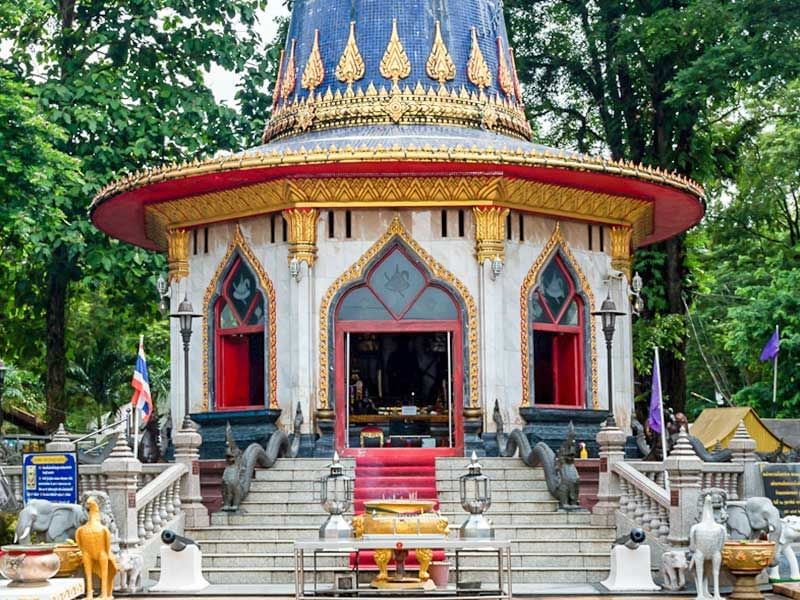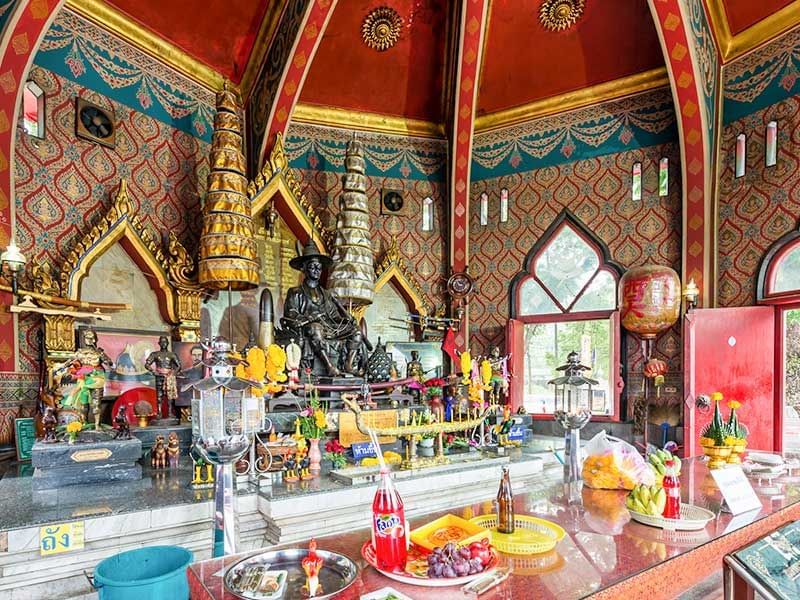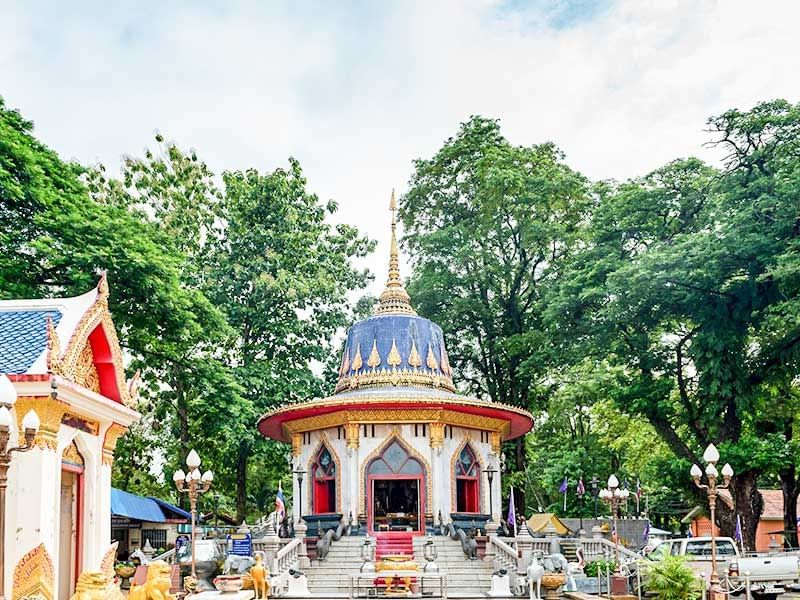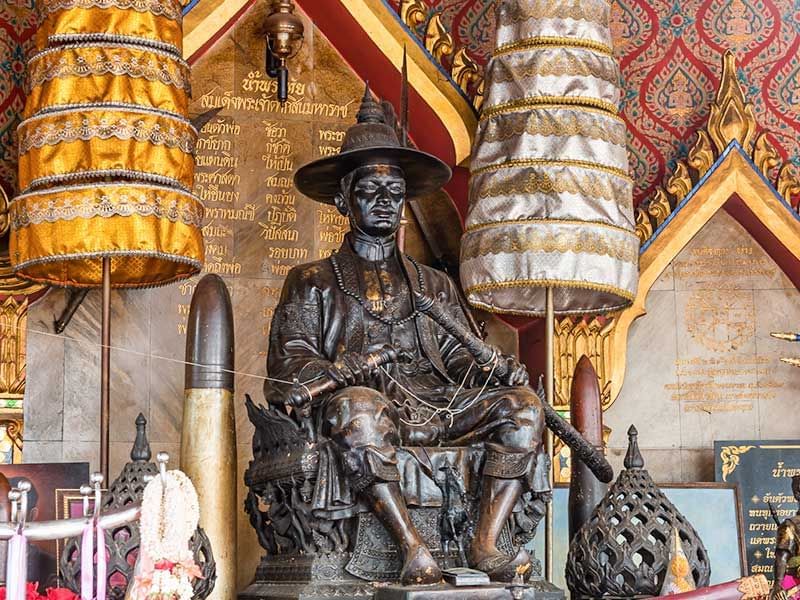 Located right in front of the Taksin Military Fort, the King Taksin Shrine might appear strange to the unaccustomed eye. It is shaped like a helmet and is a popular attraction in Chanthaburi.
The shrine and the statue of King Taksin that are enshrined within it are revered by many Thai people. They make offerings of flowers and the like to the statue, in return for blessings from King Taksin; he was known as an extremely kind-hearted monarch who always placed the betterment of his people before anything else.
The annual celebration of the King Taksin Shrine takes place on 28 December. It is a festival of large proportions where people give thanks in remembrance to the king for his kindness and for establishing the country to what it is.
100 ท่าหลวง Thaluang Road 22000 Chang Wat Chanthaburi Thailand