Weekday Buffet
Thai and Regional Curries at River Barge Restaurant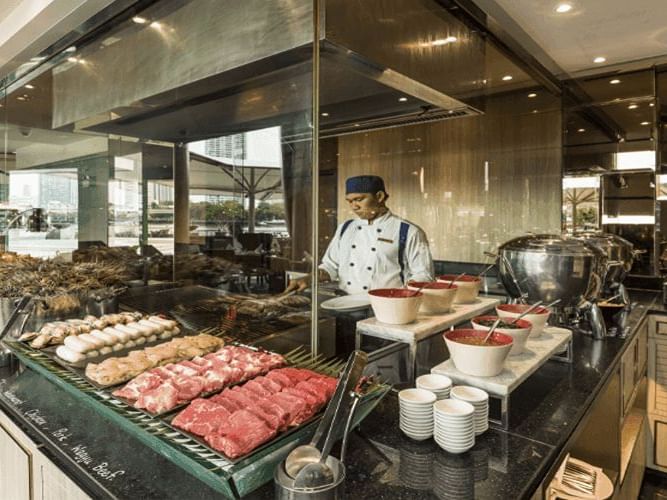 WEEKDAY BUFFET
Curry Up and Get Ready to Savor a World of Flavors - Thai and Regional Curries at River Barge Restaurant
Enjoy a wide variety of scrumptious dishes, including our limited time special curry selection, made with the freshest ingredients and
bursting with flavor. Whether you're a fan of Thai, Indian, or International cuisine, our weekday buffet has something for everyone.
Don't miss out on this amazing culinary experience. Limited time offer from now until June 30, 2023!
Available Mondays – Thursdays 18:00 – 22:00 hrs. at River Barge Restaurant
Price THB 1,290++ per adult
Kids aged 0-6 years of age: free-of-charge.
7-11 years: 50% of adult price.
12 years and above: full price.
Including drinking water, coffee or tea.