Wat Suthat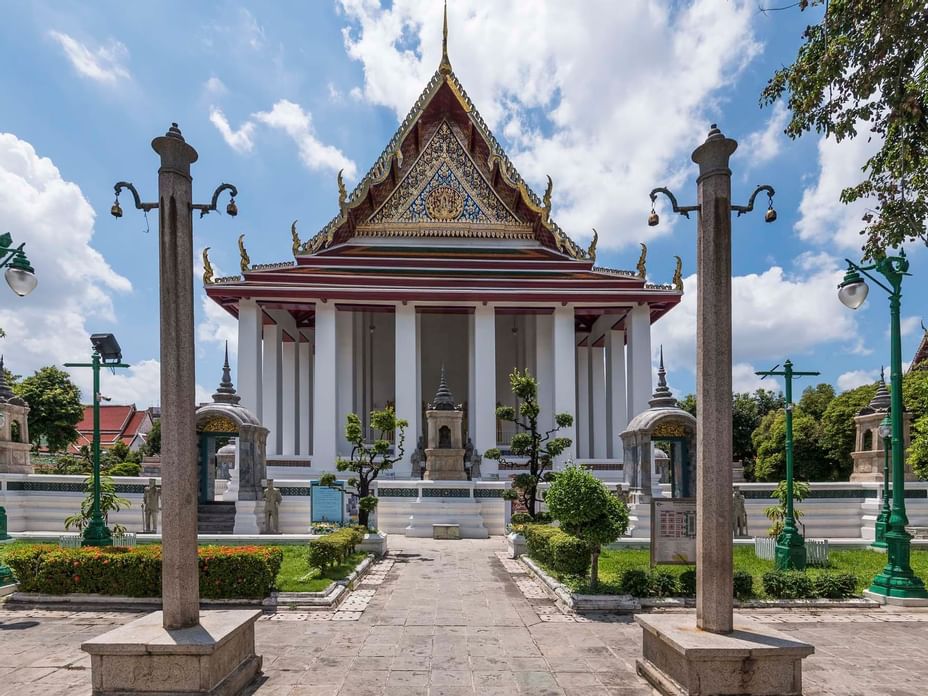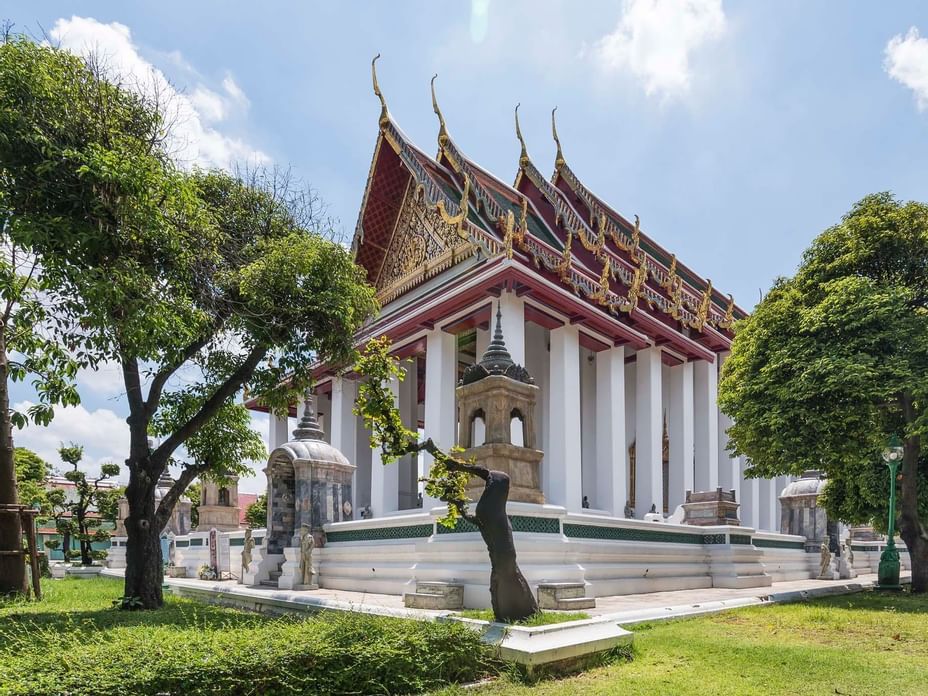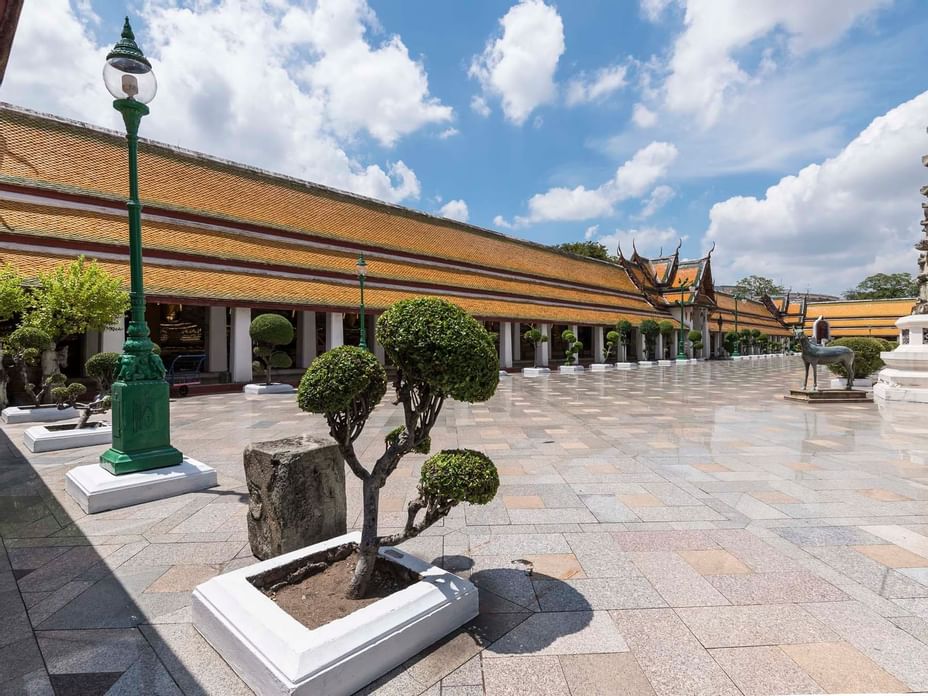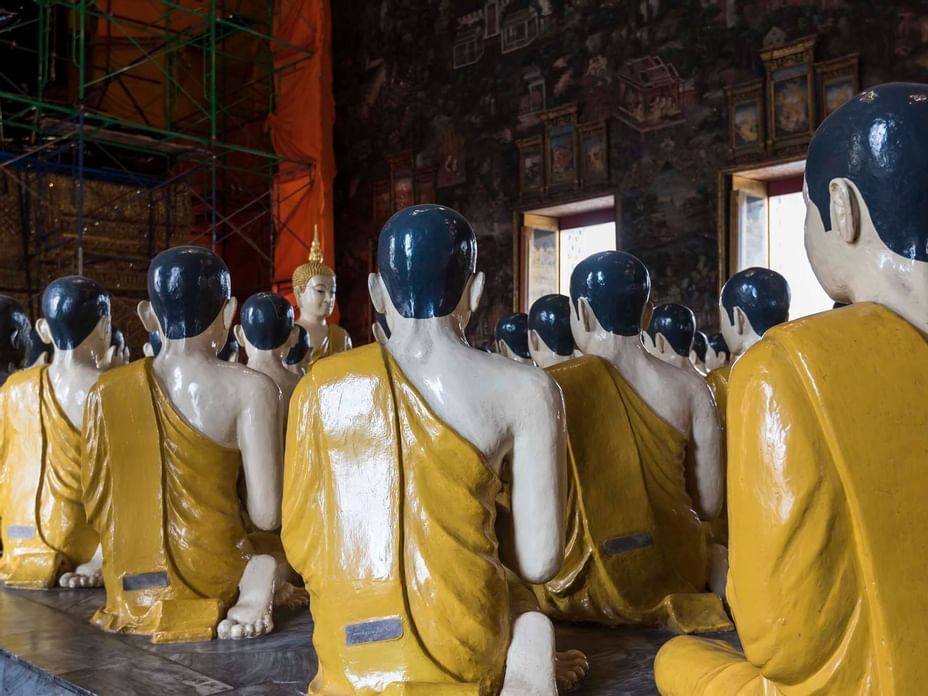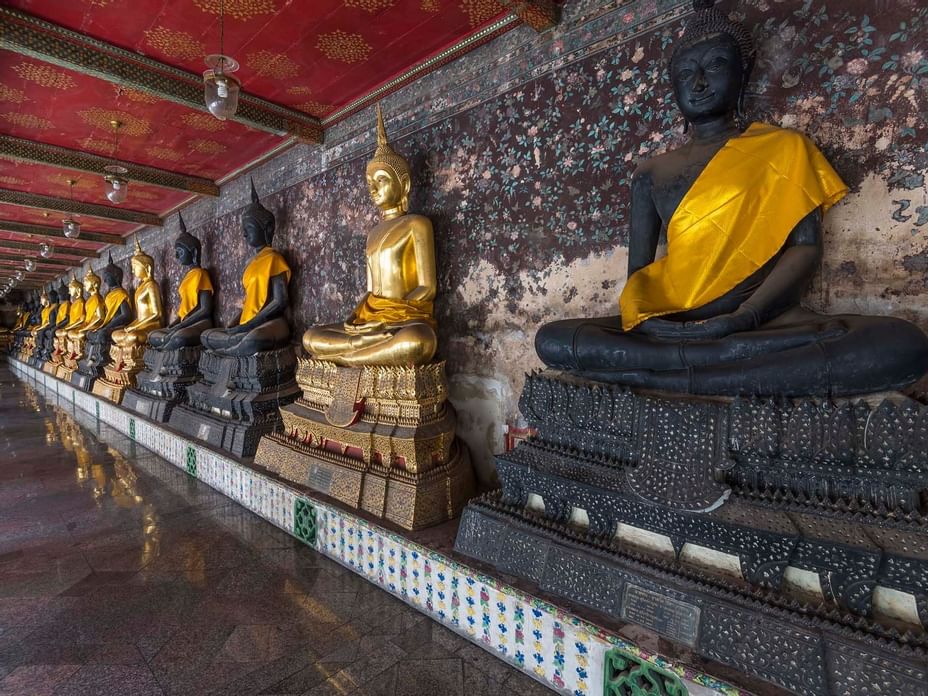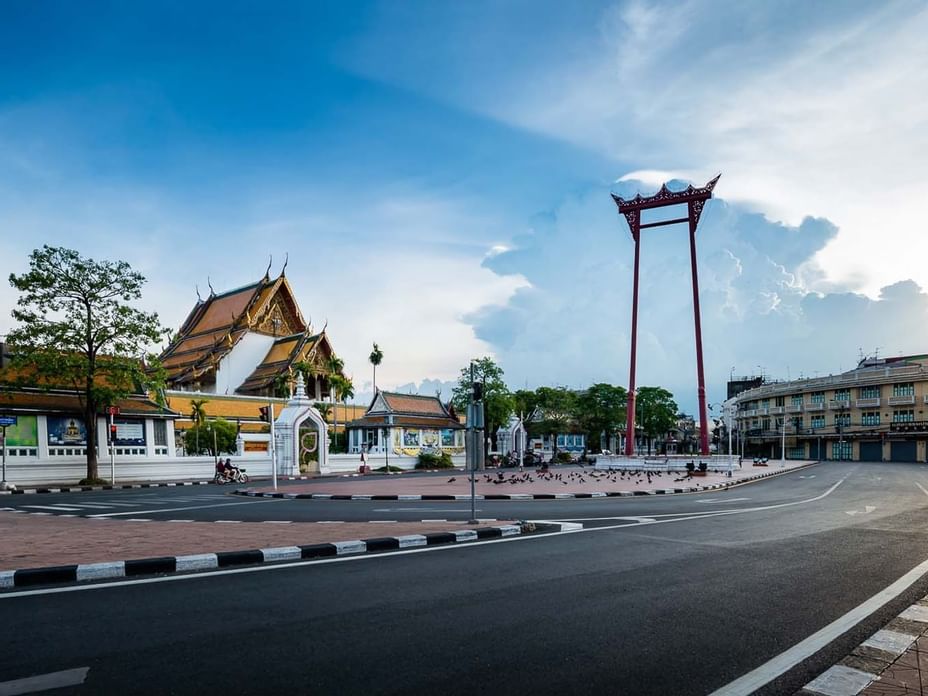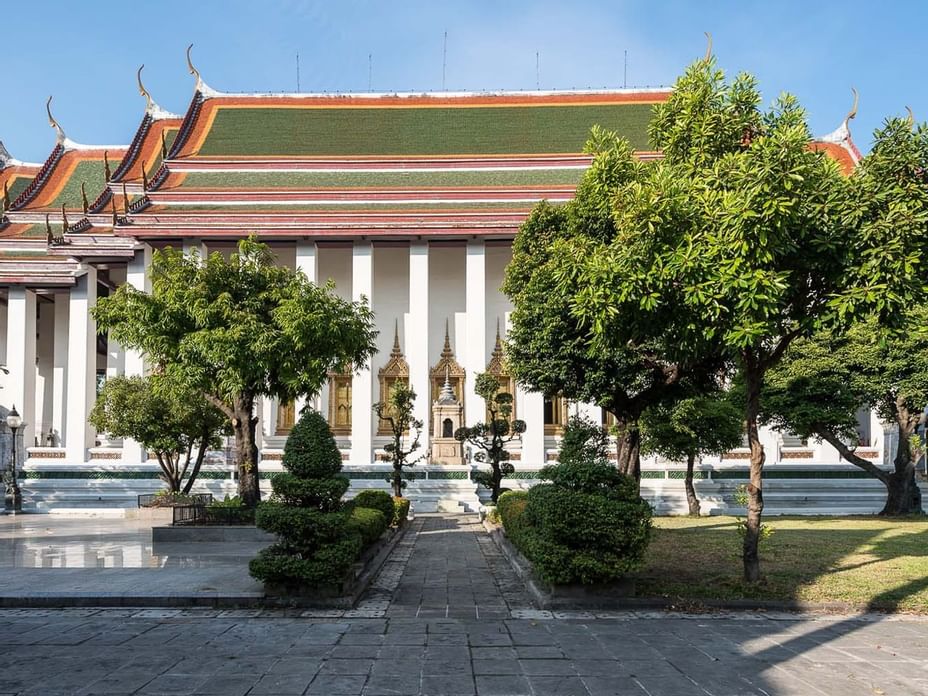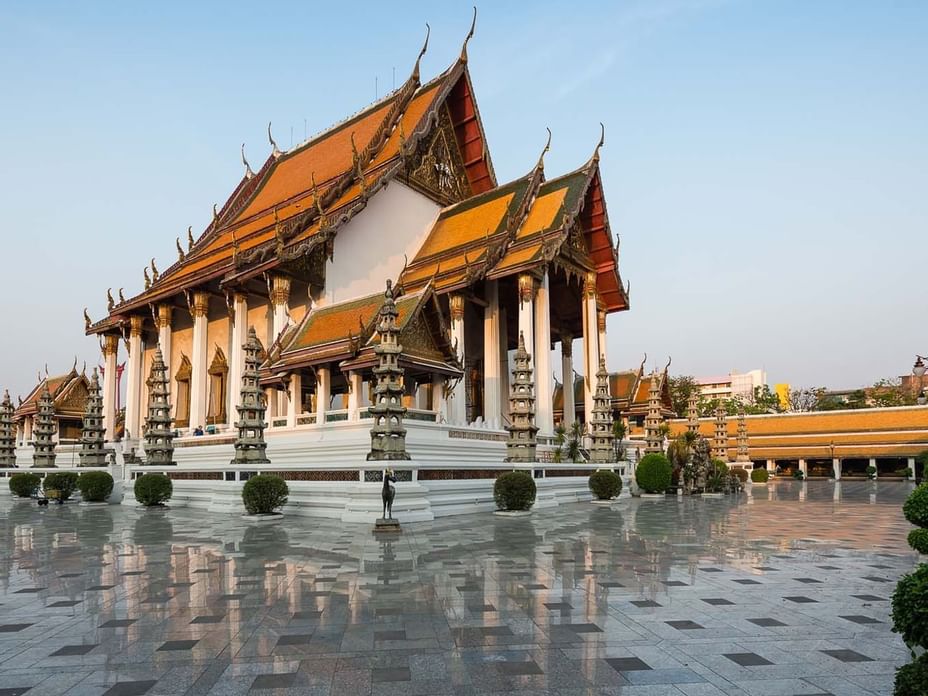 Located in the Rattanakosin Royal District, Wat Suthat has a striking appearance, featuring a sweeping roof with traditional embellishments, painstakingly hand-carved door panels of teak and a lofty red swing at its entrance.
This fascinating place of worship is considered to be one of the city's most ancient and outstanding temples. Readily identified by the huge red swing which can be seen at its entranceway, this temple also has a handsome chapel with a distinctive roof.
One of the highest graded royal temples in Bangkok, Wat Suthat is quite a grand and imposing site.
Inside you will find murals depicting Jataka Stories on the Buddha's life, while Thailand's largest remaining bronze statue of the Buddha, from the Sukhothai period is displayed there.
The Giant Swing at Wat Suthat is its most iconic feature. It has two red pillars that reach a height of over 21 metres and a decorative crossbar. The swing that stands today was put up in 2004 and replaced the original which dated back to 1784. It is one of the site's main draws and one of the most photographed parts of the temple as well.
Kham Khaen, Mancha Khiri District, Khon Kaen 40160, Thailand 40160 Kham Khaen Thailand