Chatrium Achieves New Safety & Health Certification from Tourism Authority of Thailand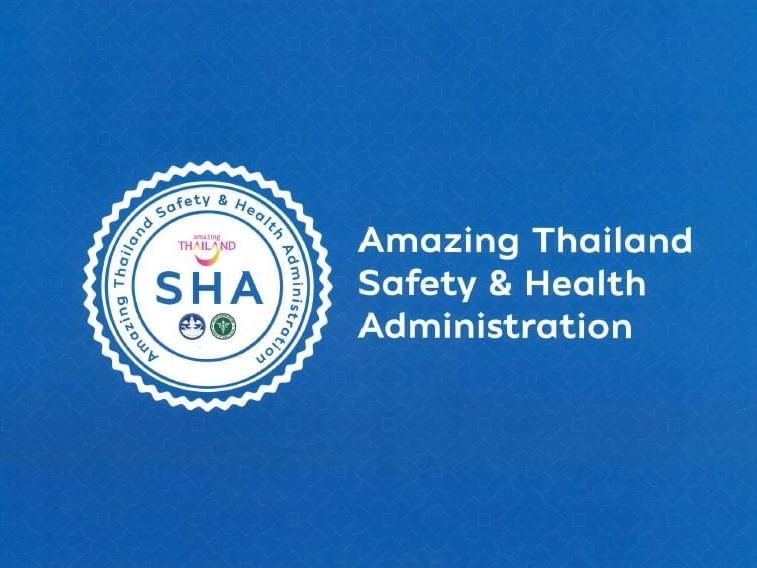 Chatrium Hotels and Residences are delighted to announce that we have been awarded the Amazing Thailand Safety and Health Administration: SHA certification from the Tourism Authority of Thailand (TAT). With the implementation of 'Chatrium Promise' hygiene procedures and protocols, this certification is an official validation that all Chatrium hotels and residences are following the highest standards to ensure the health and safety of all guests and employees and that the organisation has strict standards of sanitation and hygiene in all properties.
The Tourism Authority of Thailand, in collaboration with key public and private sector partners, introduced the Amazing Thailand Safety and Health Administration: SHA certification to elevate the country's tourism industry standards and to develop confidence among international and domestic tourists.
The project is part of TAT's efforts to mitigate the impacts of the COVID-19 crisis and accelerate recovery in the travel and tourism sector. The Amazing Thailand SHA certification prepares Thai tourism operators to be ready for the return of tourism post COVID-19.
TAT worked on the Amazing Thailand SHA certification together with the Ministry of Public Health, Ministry of Tourism and Sports, Thailand Convention and Exhibition Bureau, Board of Trade of Thailand, Federation of Thai Spa and Wellness Association, Thai Retailers Association, Thai Hotels Association, Association of Domestic Travel, Thai Amusement and Leisure Park Association, Thai Restaurant Association, Thai Spa Association, Thai Boats Association, and Event Management Association to ensure that the new certification was of the very highest standard and met the needs of all stakeholders, both nationally and internationally.
The evaluation methods and methodology of assessment for tourism establishments and services to be certified with the Amazing Thailand SHA certification covers five key areas, as outlined below:
•    Tourism establishments and services must strictly follow the COVID-19 control guidelines by the Department of Disease Control, Ministry of Public Health.
•    The safety of attractions and facilities is assured with development plans or operation procedures that focus on ensuring tourist safety while maintaining local culture and promoting interaction between local communities and tourists.
•    Hygiene and sanitation in tourism establishments and services.
•    Convenience, cleanliness, and safety of linkages between communities and attractions, as well as the safety and health standards of transportation, including private cars, public buses and airlines.
•    The confidence in tourism personnel in tourism establishments, including tourist safety and security protocols.
Group General Manager, Mr. Rene Balmer, said, "All of us at Chatrium are delighted to have been awarded the new Amazing Thailand Safety and Health Administration: SHA certification. This certification, along with our Chatrium Promise program that we recently introduced, gives everyone total peace of mind that, when staying at all Chatrium properties, your health and safety is assured and is our top priority. I would like to thank all of our team for their hard work and dedication and congratulate every one of them on this remarkable achievement!"