Chatrium Hotel Riverside Bangkok to host Wedding Showcase from 22-24 July 2022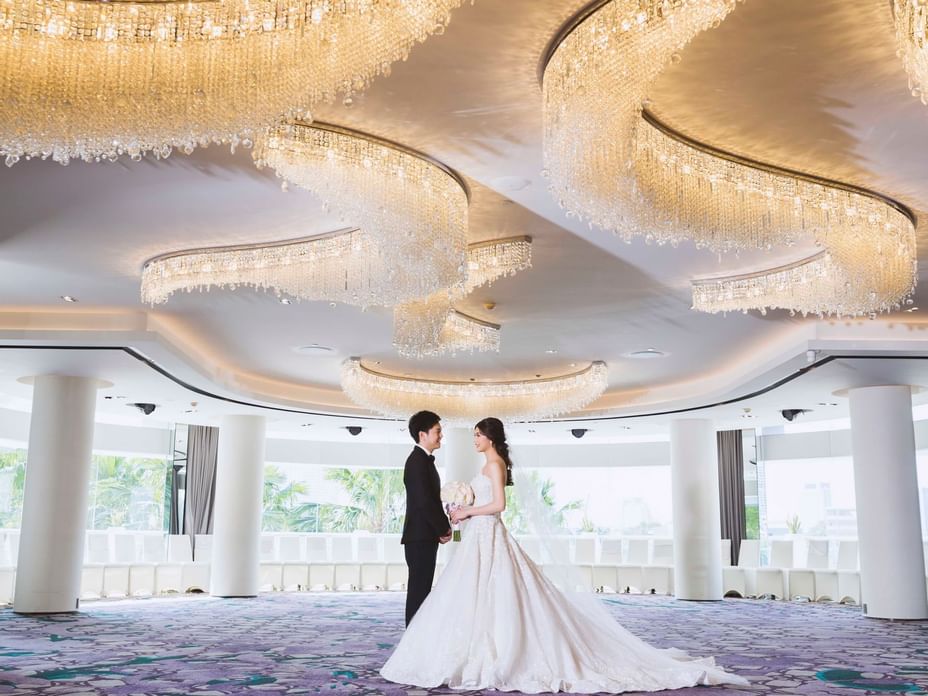 Bangkok: Four Chatrium properties join hands to present the "Creating Remarkable Memories" Wedding Fair from 22-24 July 2022, an extraordinary showcase of the venues, services, suppliers, and everything you need to create memories of a lifetime on your wedding day.
The three-day event takes place at the Chatrium Hotel Riverside Bangkok. Its magnificent ballroom will be dressed up in wedding glamour, providing a one-stop solution for brides and grooms to explore venues, special packages and offers and browse through a collection of wedding vendors. The other participating hotels are Chatrium Residence Sathon Bangkok, Chatrium Golf Resort Soi Dao Chanthaburi, and Emporium Suites by Chatrium. Each venue offers prospective couples a unique location for the most important day in their lives.
Visitors can walk through various wedding setups, including decor, ceremonies, and food stalls, while professional wedding planners from each location will be on hand to answer any queries. The wedding showcase also features several vendors and suppliers, from wedding planners, jewellery, and shoes to cards, souvenirs, photographer and MC.
The wedding fair also offers many exciting promotions and couples can receive special bonuses valued up to THB 80,000. Visitors can also participate in a lucky draw to win F&B vouchers worth THB 2,000 each. At the same time, couples who pay a deposit can also win F&B vouchers worth THB 5,000.
If you have any questions, or can't wait to get started, please contact 0 2307 8888 or e-mail: events.chrb@chatrium.com, www.chatrium.com