Eat Healthier & Save The Planet at Chatrium Hotel Riverside Bangkok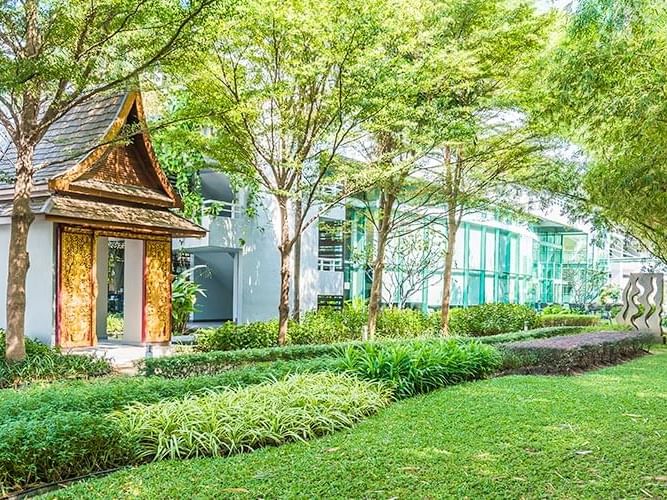 Chatrium Hotel Riverside Bangkok is proud to be partnering with Green Monday to promote nutritious, innovative and sustainable plant-based dining at both our Silver Waves and River Barge restaurants. It provides an easy and effective way to improve our health and reduce our environmental footprint by adopting a plant-based diet at least one day per week to achieve a greener lifestyle.
As more individuals are shifting towards a plant-based diet, the demand for plant-based options is growing consistently, and that is why we are offering these amazingly healthy and wholesome yet super tasty dishes to all our guests and visitors. For example, at River Barge you simply have to try the incredible OmniMeat Satay, which is simply a taste miracle! OmniMeat is made with a proprietary blend of plant-based proteins including peas, non-GMO soy, shiitake mushrooms and rice and has to be tasted to be believed. Alternatively, at Silver Waves the Szechuan Tofu with Omni Meat and Preserved Vegetables is a must-try dish.
Green Monday is a social start-up group that aims to tackle climate change and global food insecurity by making low-carbon and sustainable living simple, viral and actionable. Visit River Barge Restaurant and Silver Waves Chinese Restaurant and try our delicious green menus and be part of saving our environment today.
For more information or reservations, please call Chatrium Hotel Riverside Bangkok at 0 2307 8888, or E-mail: River Barge Restaurant: riverbarge.chrb@chatrium.com, Silver Waves Chinese Restaurant: silverwaves.chrb@chatrium.com and visit www.chatrium.com