BAN LAEM THAI-CAMBODIAN BORDER MARKET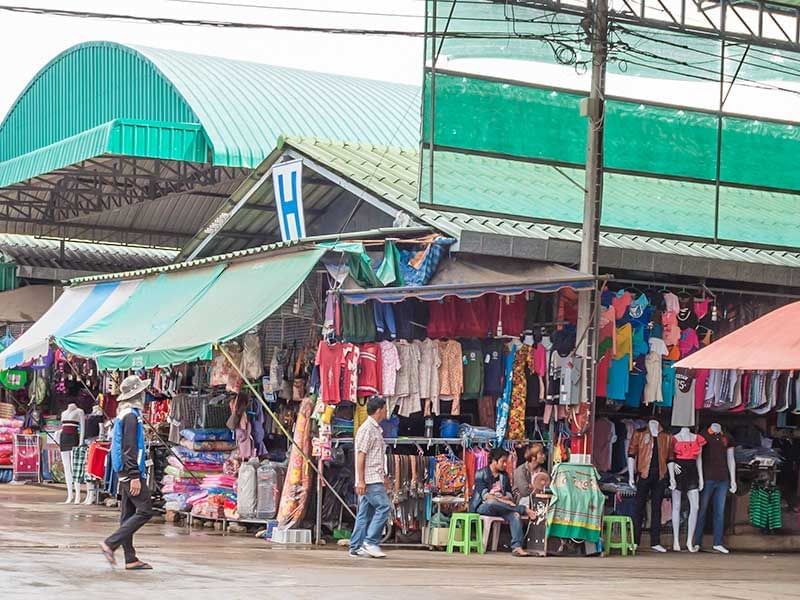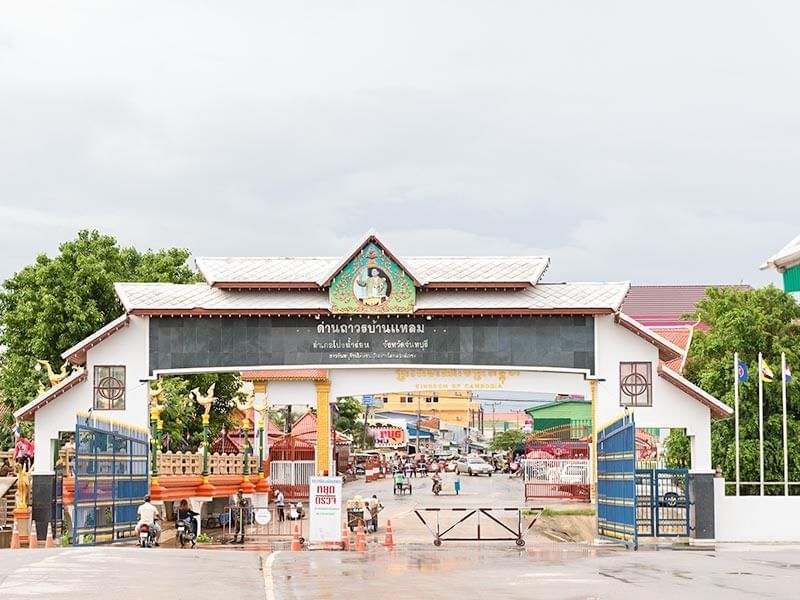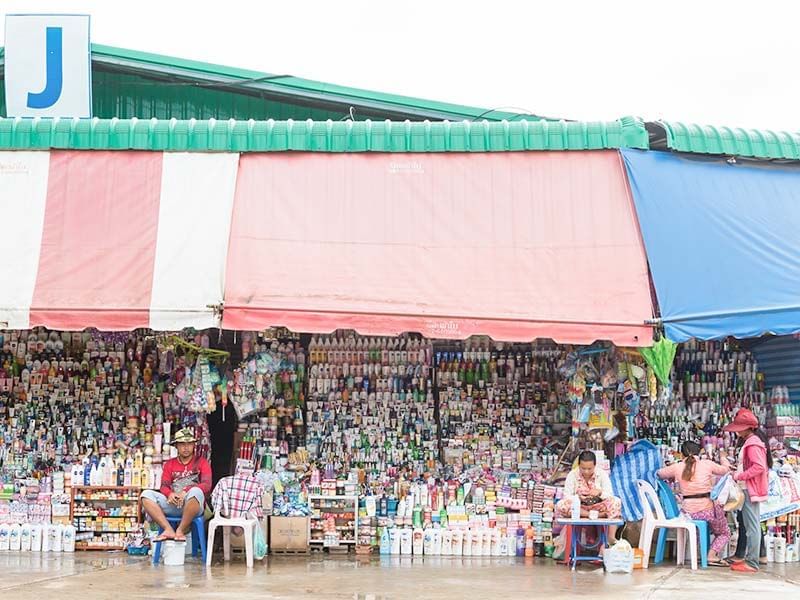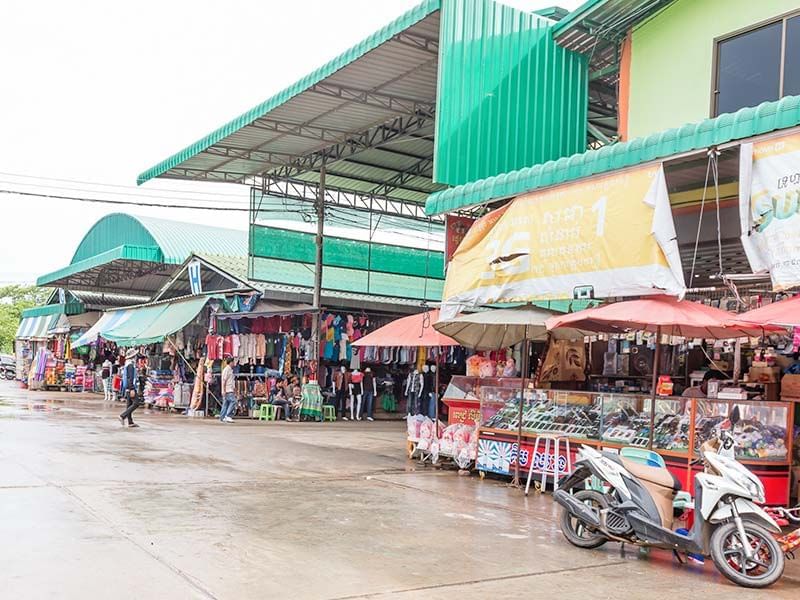 If you happen to find yourself in North-Eastern Thailand in search of a unique shopping or cultural experience, then there's no better place than the Ban Laem-Cambodian Border Market.
The market is a truly remarkable concept since it acts as a convergence between Thailand and Cambodia for the purpose of trade. It covers a fairly large area of land and features the presence of sellers from both nations. Tourists visiting the market would have to have their passports stamped by immigration officers.
You'd be surprised at the incredible range of items that are available at the border market. The market has a range of vendors dealing in fresh produce such as fruits, vegetables and meat. You can also find an astonishing range of souvenirs and consumer goods covering everything from clothing and electronics to perfumes.
A visit to this market is bound to be an unforgettable one since you will get to experience a meeting of two different nations in an endeavour that was born out of a unified effort. Here you'll also get to see two different cultures in a single place and indulge in an epic shopping spree.
173 Moo 4, Thep Nimit, Pong Nam Ron, Chanthaburi 22140, Thailand 22140 Chanthaburi Thailand
Monday08:30 - 16:30
Tuesday08:30 - 16:30
Wednesday08:30 - 16:30
Thursday08:30 - 16:30
Friday08:30 - 16:30
Saturday08:30 - 16:30
Sunday08:30 - 16:30