KHUK KHI KAI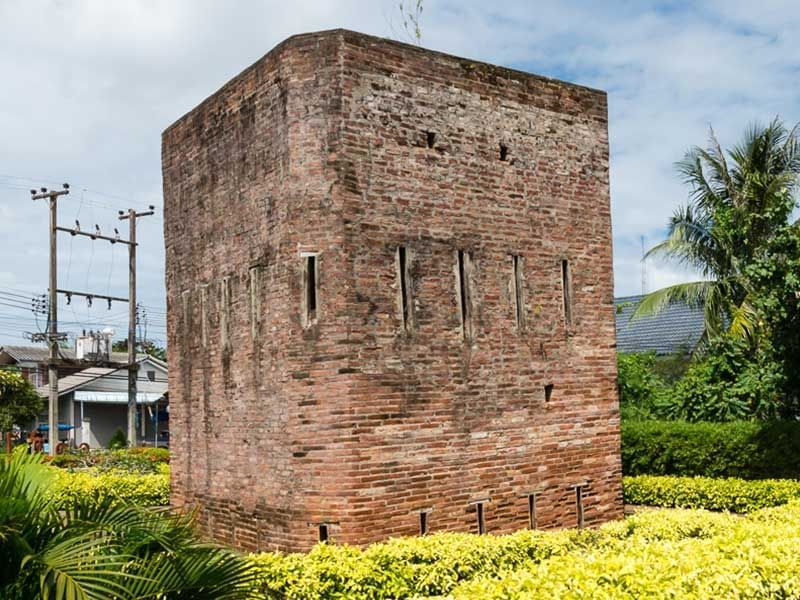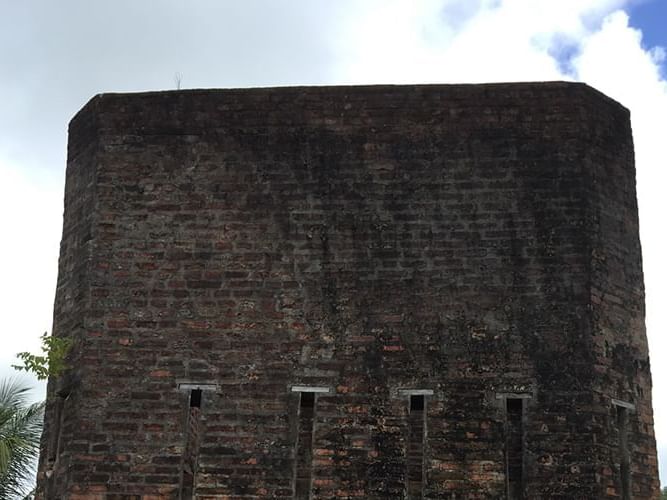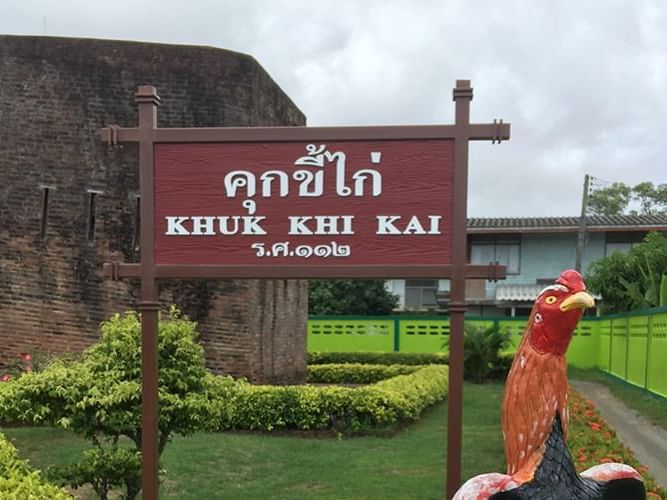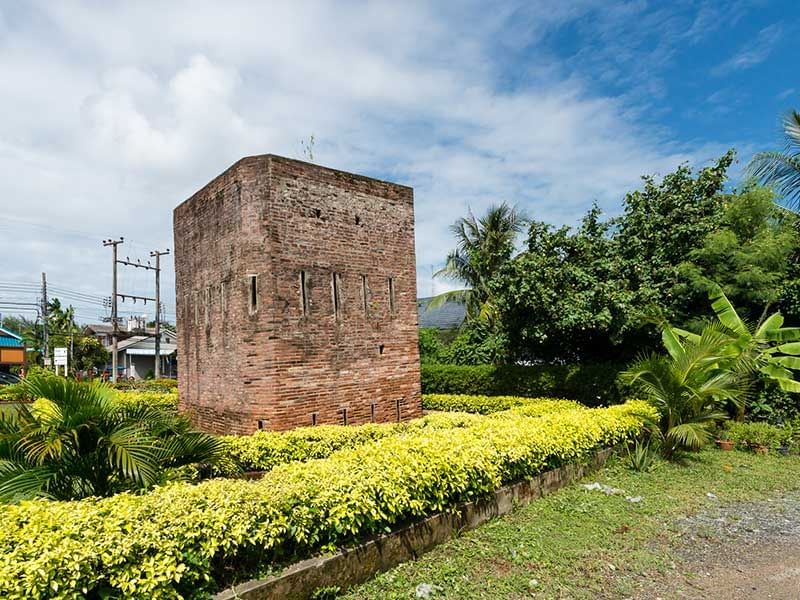 Khuk Khi Kai is an infamous prison located close to the Laem Sing Beach. Built in the late 1800s and literally translating to 'bird-drop prison', Khuk Khi Kai has a rather notorious history.
Measuring roughly five metres on each side this square building is about seven metres in height. The prison held Thai rebels of Chanthaburi who rebelled against the French occupation. The walls of the prison have holes for ventilation, but no windows or other ways of communicating with the outside world. It is made of bricks and has the look of a truly hard prison.
The name Khuk Khi Kai is derived from its porous roof. There is no solid cover on the prison, but just a net-like covering. This made the prisoners open to all the elements. The 'bird-drop' was caused by the fact that the roof was used as a chicken coop; so the bird droppings were collected inside the prison. This was used as a torturing method on the prisoners who had no way of escaping the smell and slime of the bird droppings.
Pak Nam Laem Sing, Laem Sing District, Chanthaburi 22130, Thailand 22130 Pak Nam Laem Sing Thailand
Monday09:00 - 17:00
Tuesday09:00 - 17:00
Wednesday09:00 - 17:00
Thursday09:00 - 17:00
Friday09:00 - 17:00
Saturday09:00 - 17:00
Sunday09:00 - 17:00