KING TAKSIN MONUMENT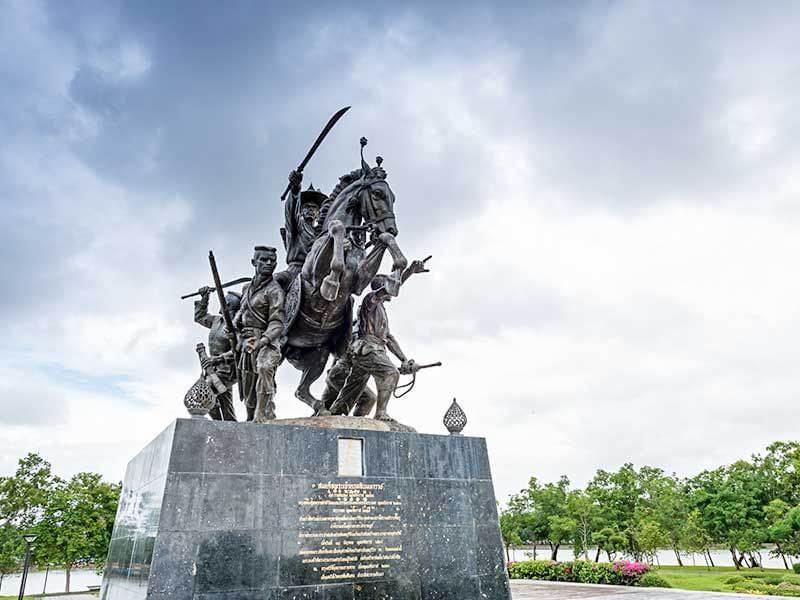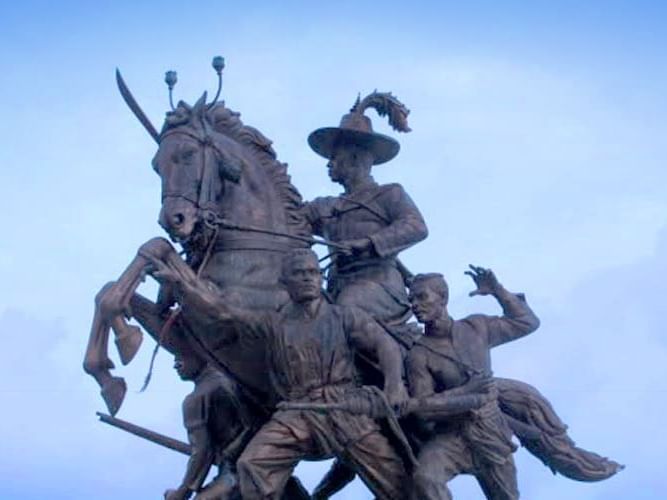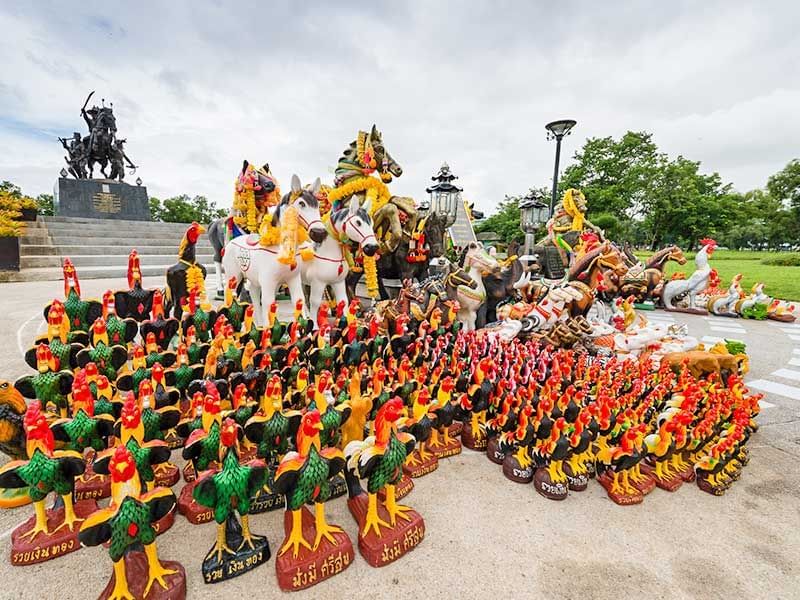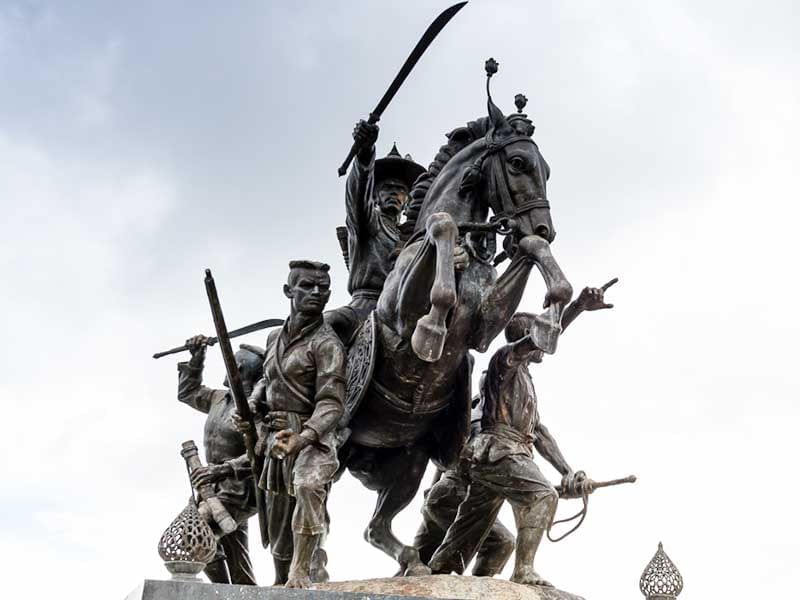 King Taksin the Great, now eternalized in the form of the King Taksin Monument, was a famed king of Thailand who unified the kingdom and brought it back to life after the famous battle of Ayutthaya.
The statue, placed in the middle of Wong Wian Yai, shows King Taksin the Great astride his steed, raising his sabre calling for a cavalry charge. This pose is supposed to be symbolic of the immense power he wielded on the battlefield, always leading from the frontlines. There are four of his chief soldiers on foot, surrounding the charging king. Designed by Corrado Feroci, the monument is loved and admired by everyone.
The King Taksin Monument is also considered to be the most impressive piece of art in the city and truly stands out as a noteworthy landmark amidst the hustle and bustle of Wong Wian Yai.
Old Library Building, Khwaeng Wat Arun, Khet Bangkok Yai, Krung Thep Maha Nakhon 10600, Thailand 10600 Krung Thep Maha Nakhon Thailand