THE CATHOLIC CHURCH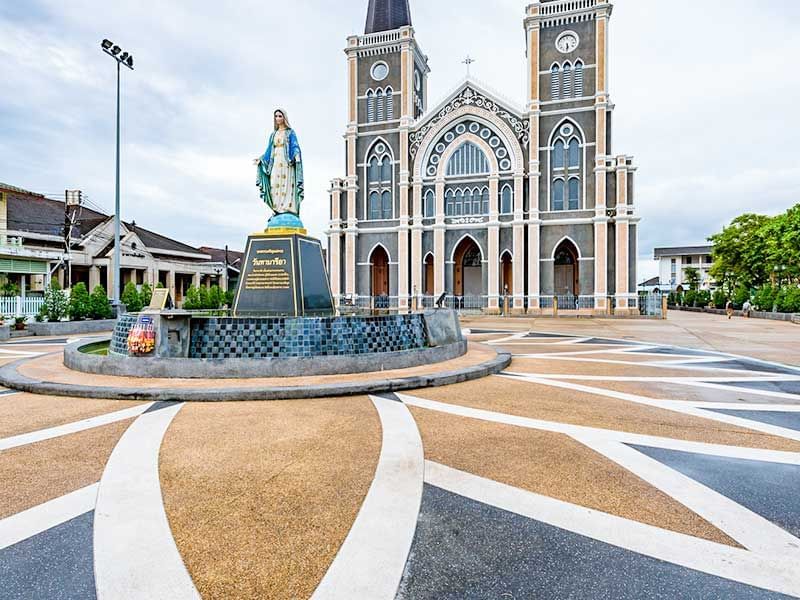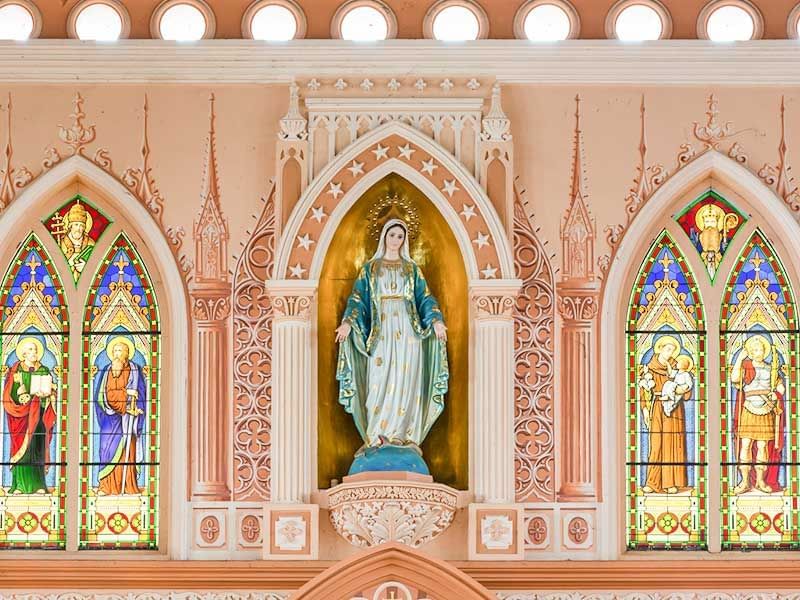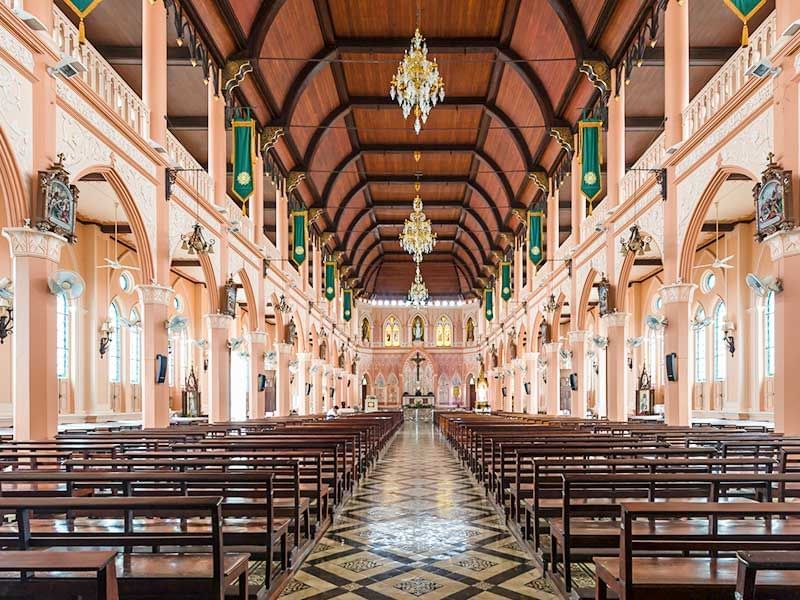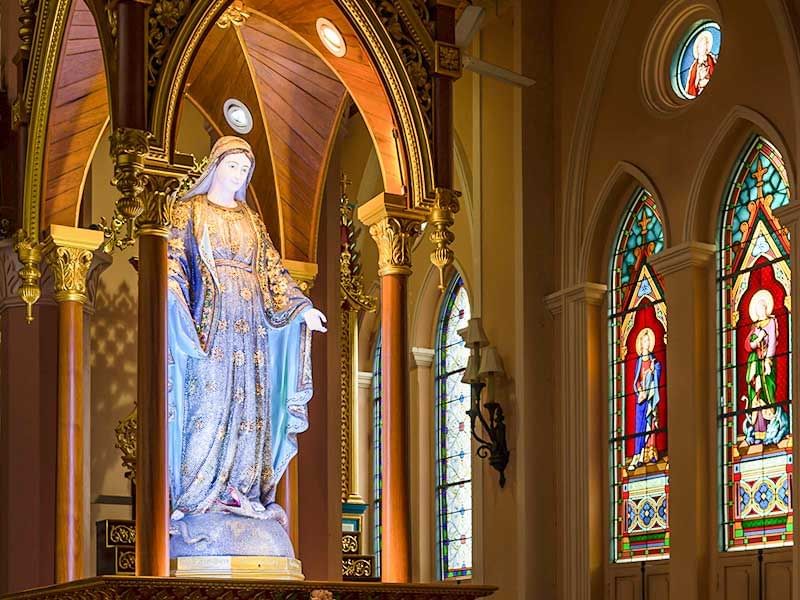 Once a towering beacon with its high roof, summoning devotees from miles around, the Catholic Church of Chanthaburi was built in 1909 and offers a fascinating insight into the region's religious heritage.
The original structure of the church had a tall roof that was considered one of its prominent features. However, this roof was taken down during World War Two to make sure that the building did not become an easy target. However, certain gothic elements of the original church can still be seen at this sacred site which is also known as the Cathedral of the Immaculate Conception, the largest of its kind in the country.
There is a special statue within the structure that serves as a testimony to the devotion of the people of the community. It was gifted to the church by the goldsmiths and gem dealers of the community, who make up one of the oldest communities in Chanthaburi.
Apart from visiting, those interested in attending mass will find the times services are held here displayed at the church entrance.
ซอย 1 หมู่ 10 22000 ตำบล จันทนิมิต Thailand
Monday13:00 - 15:00
Tuesday13:00 - 15:00
Wednesday13:00 - 15:00
Thursday13:00 - 15:00
Friday13:00 - 15:00
Saturday13:00 - 15:00
Sunday11:00 - 15:00