Classic Cocktail Menus at Chatrium Golf Resort Soi Dao Chanthaburi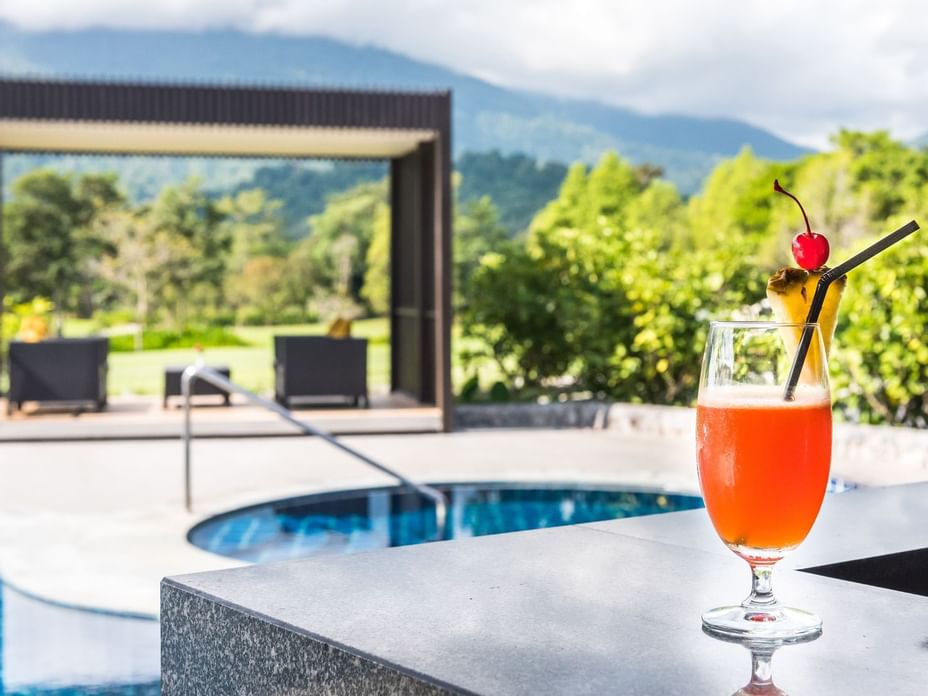 When you are hosting an event, what you serve your guests and attendees is just as important as any other element of the day. That is why Chatrium Golf Resort Soi Dao Chanthaburi have an amazing range of cocktail menus for you to choose from to make your guests happy and your event totally perfect.
With prices starting from THB 1000, your guests are sure to adore the selection of snacks, canapes and desserts, all freshly prepared by our team of expert chefs. The combination of its stunning location and the very finest cuisine means that Chatrium Golf Resort Soi Dao Chanthaburi should be at the top of everyone's list for their next event, whether it be a wedding, birthday or any kind of corporate function.
The pre-cocktail menus include snacks such as spicy nuts and prawn crackers, and canapes such as fresh spring rolls, pork teriyaki skewers and spicy seafood salad.
For something more indulgent, the cocktail menus also have snacks, but have a wide variety of both hot and cold canapes, live stations featuring phad thai or papaya salad and tempting desserts such as mango sticky rice.
Whichever one you decide to go for, you can be sure your attendees will love it!
For reservations and further information call +66 (0) 89 934 3008  or email info.sdao@chatrium.com  Visit us at www.chatrium.com