Chao Phraya River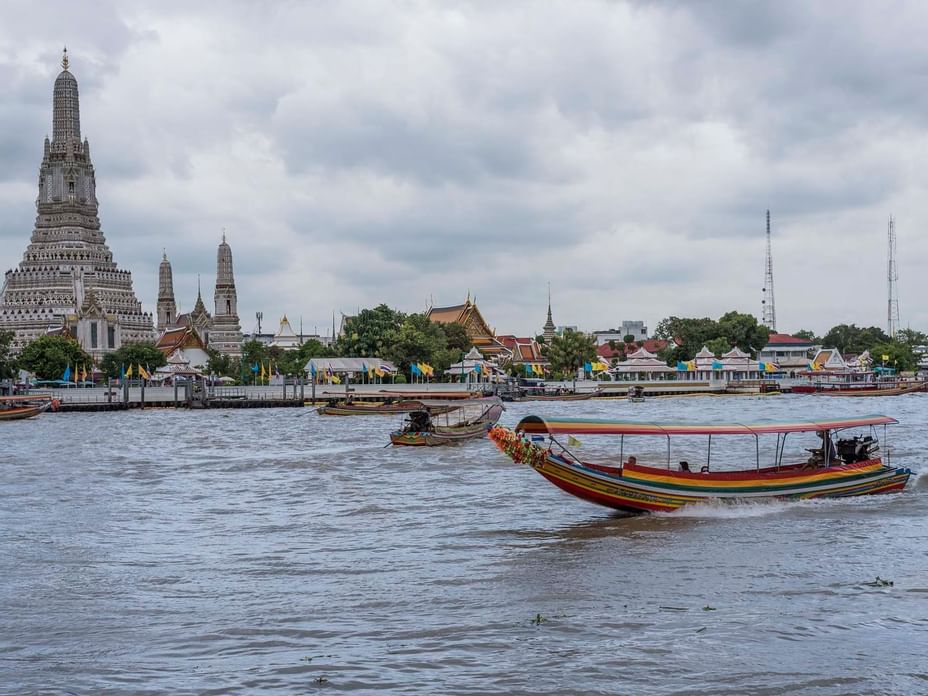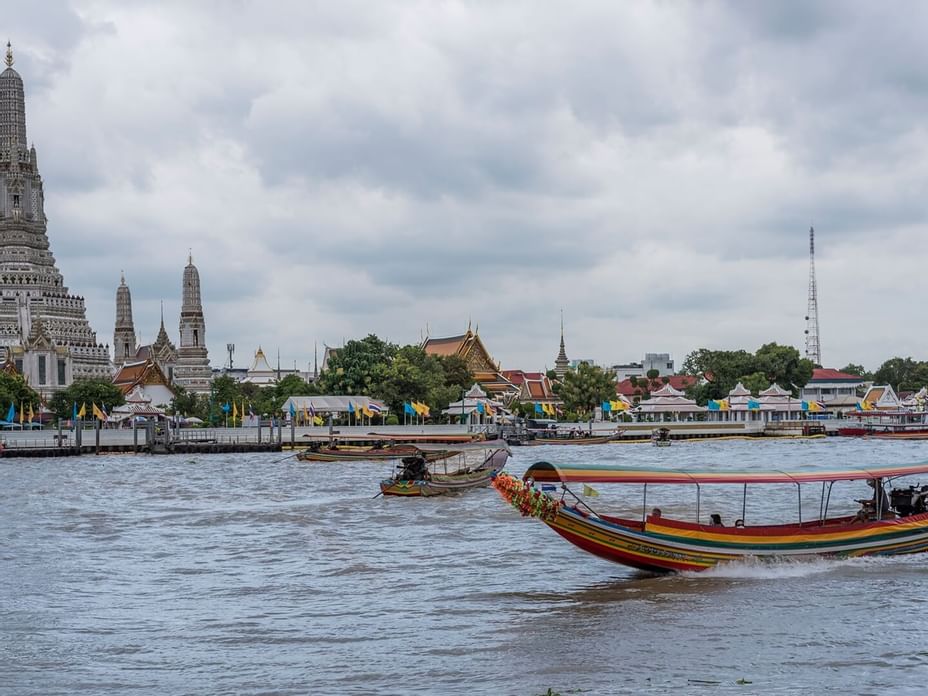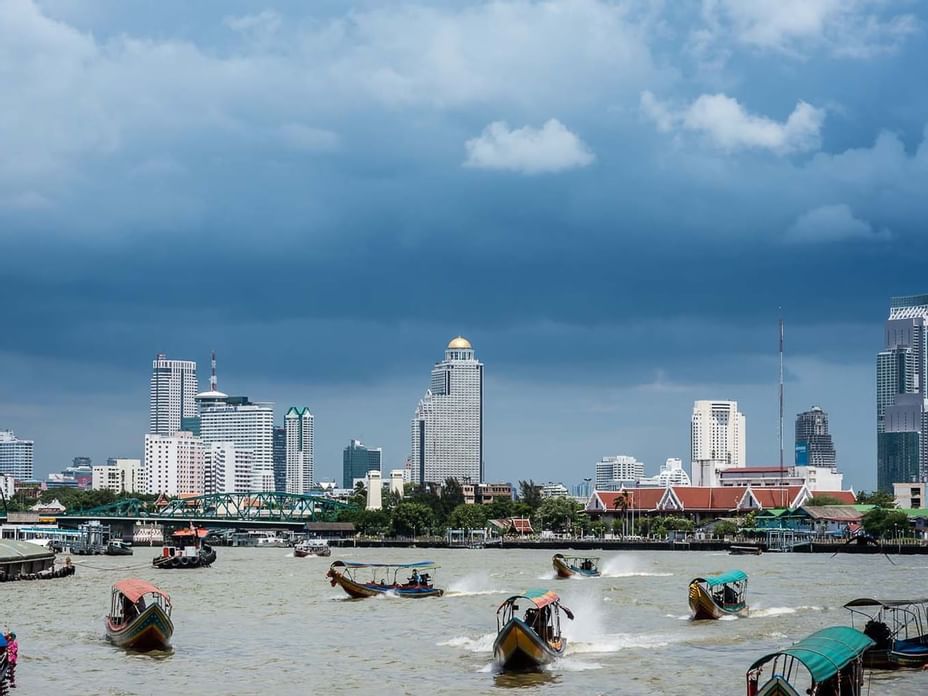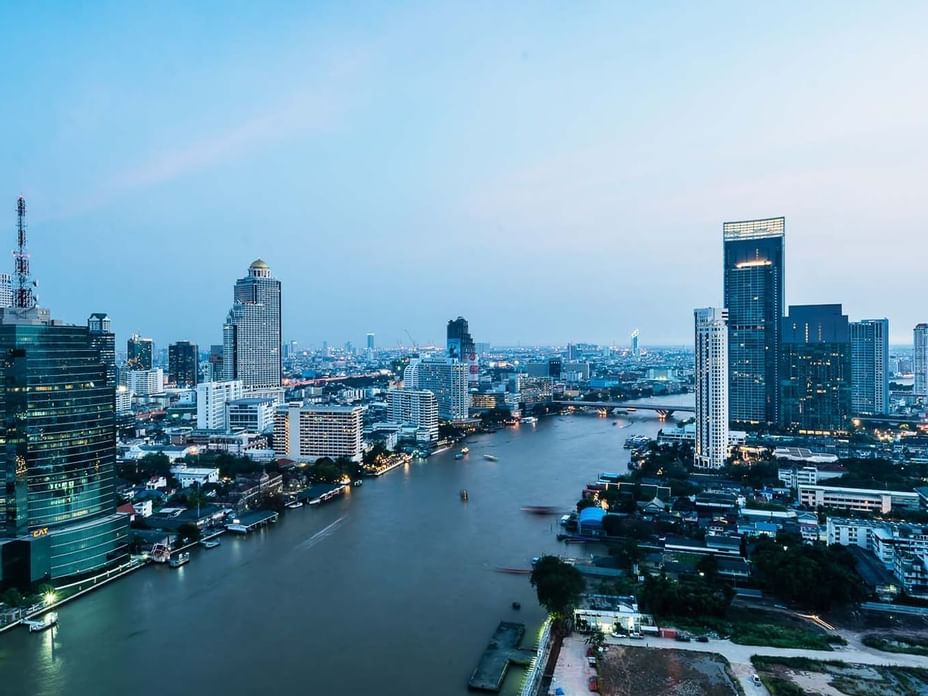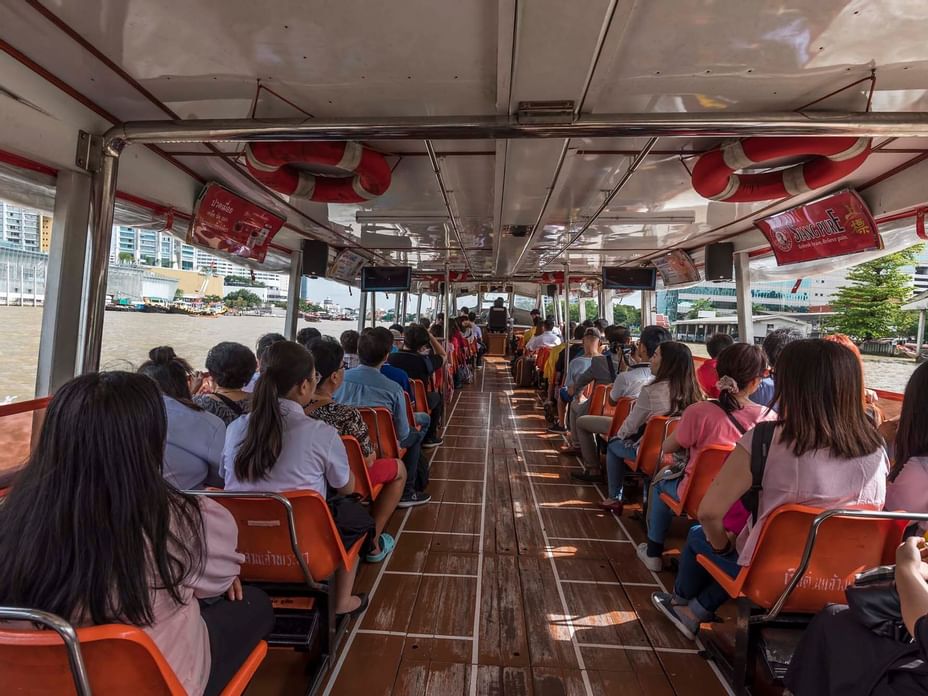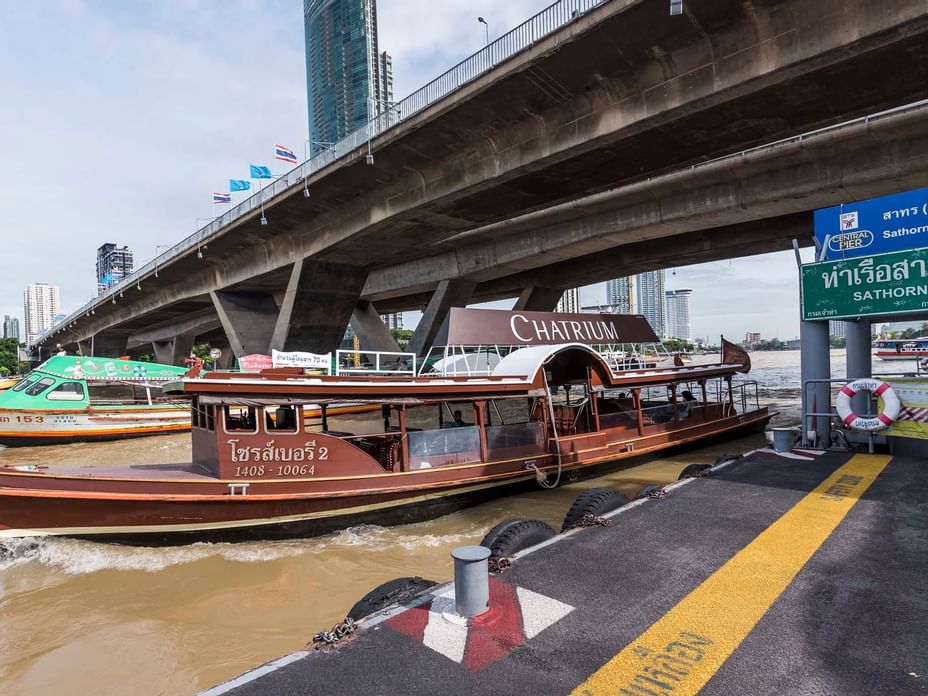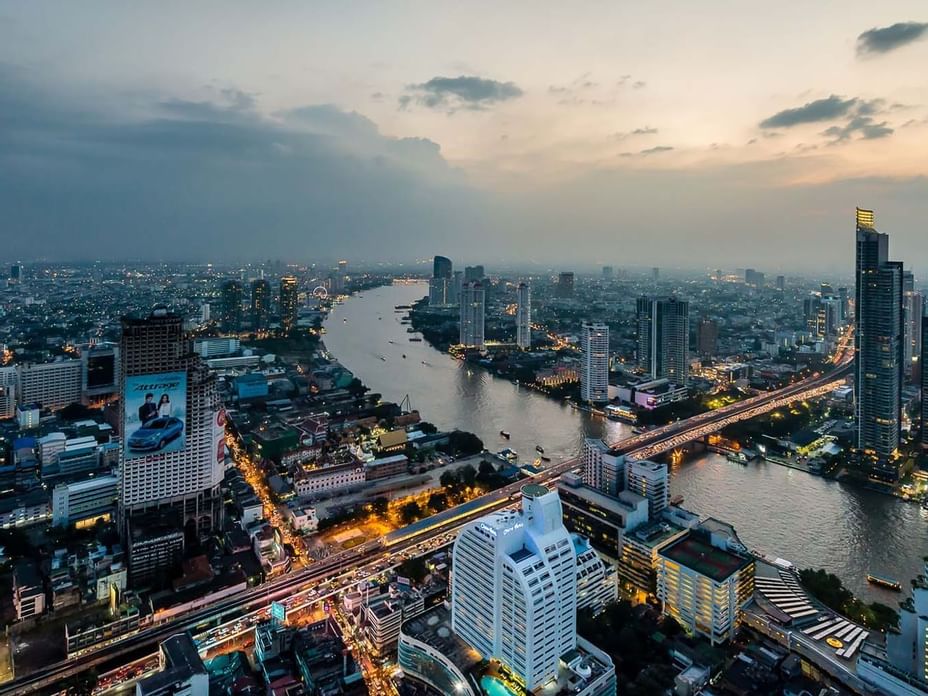 Bangkok is indeed rich with many breathtaking delights bestowed upon it by nature herself. The Chao Phraya River is one of its priceless marvels, gleaming across the city with a glory that seems to never fade away.
The Chao Phraya River is intrinsically linked with the identity of Bangkok and its progress. Cutting across almost all of its precincts the river not only serves as the city main body of water but also a tourist attraction in its own right with many iconic landmarks scattered along the banks.
This river is also one of the country's most notable waterways for transport purposes and there are many boat services that run across these waters. Long-tail boats are popular when it comes to river transport as are rice barges. Small dugouts and larger vessels including container ships can also be seen docking at Klong Toey Port.
A boat cruise is also a fabulous way to absorb the many attractions located on the banks of the beautiful Chao Phraya River. Ancient temples and structures beautifully blend with skyscrapers and modern structures of glass and steel making a cruise down the river a true delight indeed.
Khlong San, Bangkok 10600, Thailand 10600 Bangkok Thailand