Chinatown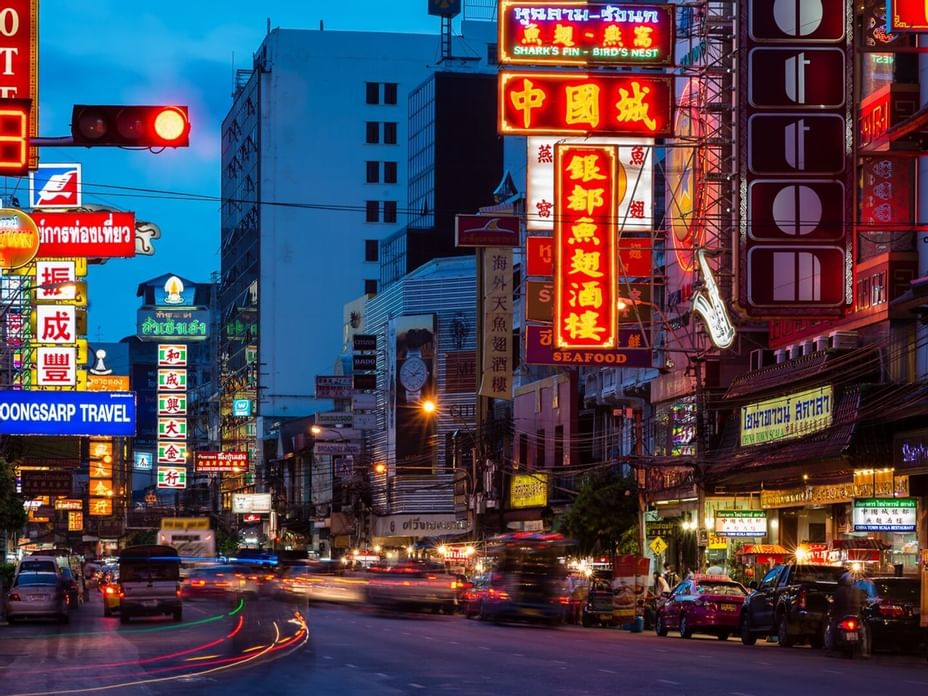 The Chinese diaspora of Thailand is immense, and therefore it comes as no surprise that Bangkok has the biggest Chinatown in the world. It is definitely an essential experience in the city.
If you're going to visit Bangkok's Chinatown, then it is essential you head to the Sampeng Lane Market. This is the heart of Chinatown, and also where everything started. The market is situated in an alleyway that runs to the main Yaowarat Road. The shops in this market are so delightfully diverse that if you stand at a particular place, you can buy sandals from one stall and Christmas trees from another at the same time.
One of the most remarkable attractions of Chinatown is the colossal China Gate. This massive ceremonial gate is named the King's Birthday Celebration Arch and was built in celebration of King Bhumibol's birthday while also being a sign of devotion to him by the people of Chinatown.
By night, Chinatown becomes one of the best places to head to in Bangkok if you're looking to indulge in street food. You can sample everything from fresh seafood and dim sum to flat noodles in pepper broth. The market's homemade ice cream is also renowned throughout the city.
436 Yaowarat Road 10100 Krung Thep Maha Nakhon Thailand