Spanish inspired fusion cuisine at Albricias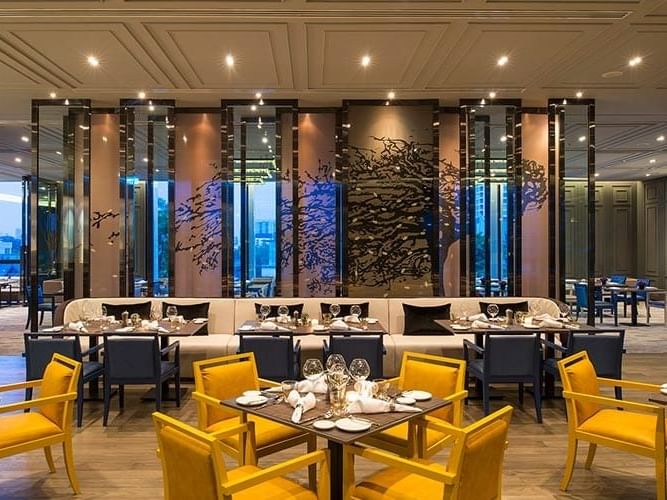 Albricias' recent award "Restaurates Espana", was bestowed by the Spanish Embassy in Thailand, certifying the use of Spanish products, food presentation, and the quality of food and service.
While most of the dishes are inspired by Spain, they come with a familiar Asian twist including a strong Japanese influence. Diner's favourites include Torched Japanese Hamachi with Peruvian Aji Verde and Guacamole accompanied by Yuzu Gel.
Charred Hokkaido Scallops are served with Iberico Ham and Sauteed Pyrenees Wild Mushrooms. from Spain. El Pulpo Iberico, char-grilled octopus is given an Asian twist with the addition of Japanese spice Shischimi Togarashi. Come and taste why the Bangkok culinary world is talking about Albricias.
Make a direct reservation now for a lunch or dinner from 6 September to 31 October and enjoy a glass of house wine (Spanish of course) with a two-course meal. Open for lunch and dinner daily. Book online Albricias-Reservations or Phone (0) 2672 0200