John Neutze Appointed General Manager of Chatrium Residence Sathon Bangkok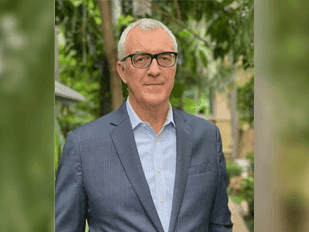 Chatrium Hospitality is excited to announce the appointment of John Neutze as General Manager of Chatrium Residence Sathon Bangkok with effect from 13 June 2022. With over 30 years in the hospitality industry, John brings a wealth of experience to his new role. He will be responsible for the hotel's overall operations and business strategy.
As a hotelier, Neutze has extensive experience in sales & marketing, operations and guest technology engagement solutions across hospitality brands, including Raffles Le Royal and Raffles Grand d'Angkor (Cambodia), Hilton Maldives (now rebranded to Conrad Maldives), Hilton Worldwide (National Director of Sales Thailand), and Stamford Hotels & Resorts.
In addition to his very essential skill set, Neutze brings a deeper understanding of the hospitality business backed by his passion for delivering guest satisfaction. "I am thrilled about my new role with the Chatrium group. It is important to deliver exceptional experiences to our guests. However, it is also important to leverage the inherent strengths of this property. Ultimately, in hospitality, passion and creativity are essential to bringing the best possible results," Neutze said about his new role.
The Chatrium Hospitality management team is confident that Chatrium Residence Sathon Bangkok will reach new heights under Neutze's intuitive leadership. "I am delighted to have John Nuetze join the Chatrium family. We are confident his fresh ideas and extensive experience will add a new dimension to the guest experience at the property and group level," said Rene Balmer, Group General Manager.