GENTEMSTICK NISEKO SHOWROOM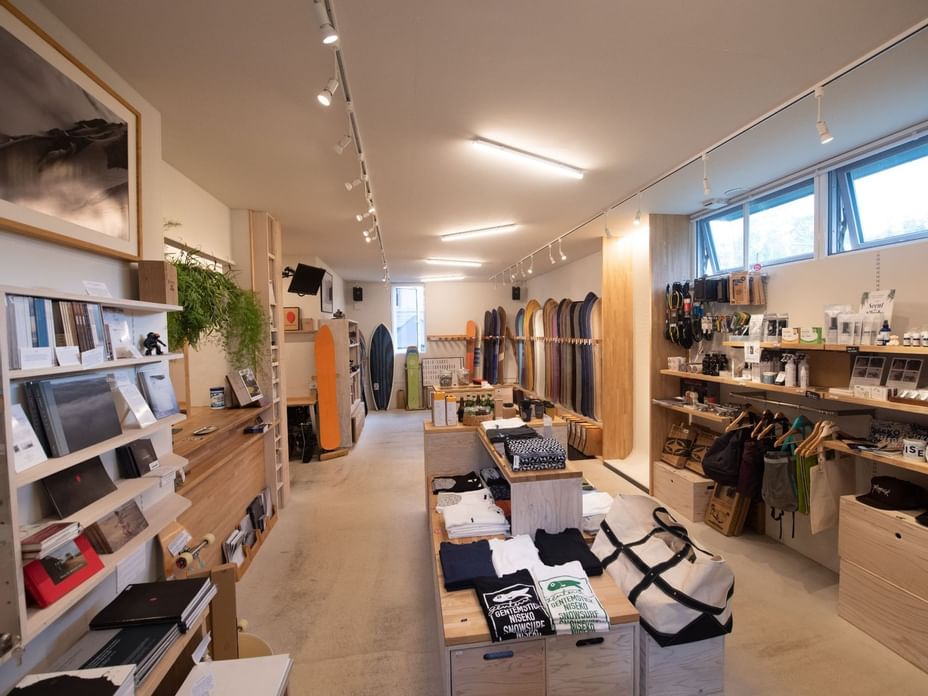 Gentemstick gallery is a 5-minute drive into the West Hirafu Village. Showcasing custom designed Snowboards by Taro Tamai, the father of Snowsurf in Japan. Taro's concept: Making the best snowboards that would perfectly blend into the terrain miraculously made of snow and wind, just as if birds flying in the sky or fish flowing in the stream.
You can hire, order your own custom board, or just pop in to view the various artworks on display in the gallery.
Open Hours : SUMMER (July - Septembr) 11:00-18:00 WINTER (December - April) 12:00-19:00
Contact phone : +81 (0)136 22 5581