Couturier ty Exhibition to be held at Chatrium Niseko Japan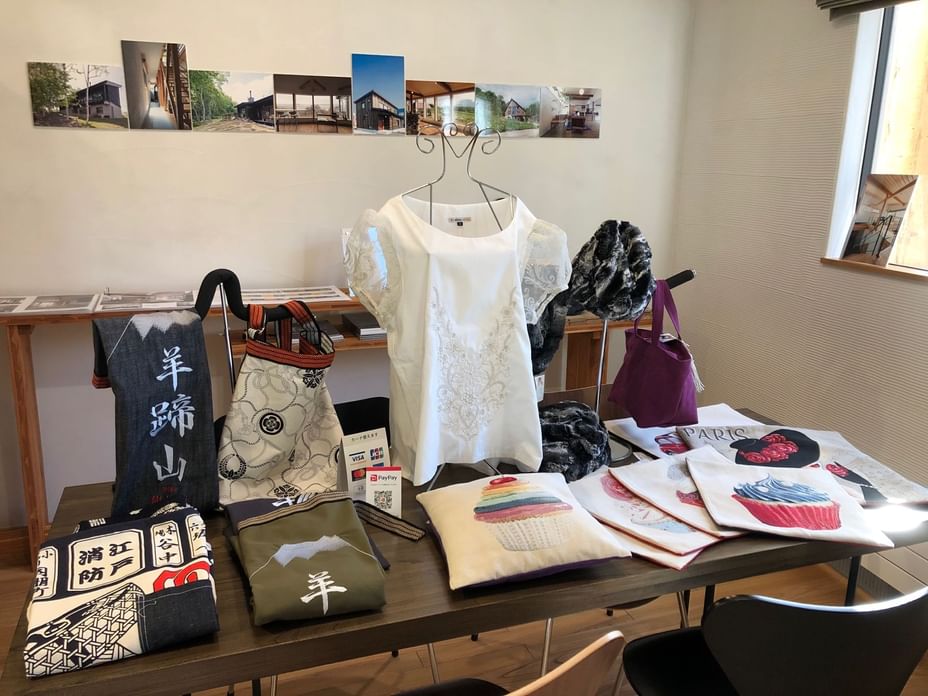 Chatrium Niseko Japan is pleased to invite you to visit an exhibition of pieces by Tomoko Miyazaki, a member of the Japan Dressmaking Skills Association. Born in Kutchan, she is a designer and tailor with Couturier ty and also works at Bunka Fashion College as an instructor.
She has been directing Couturier ty as a designer and a tailor while working as a instructor of Bunka Fashion Collage correspondence course. At the same time, she qualified Japan national 1st grade tailor certification and received a prize in the skill competition for tailors held by Japanese Ministry of Health, Labour and Welfare.
Tomoko has a strong local client base in the Among Niseko area including the Luxury Zaborin hotel or and the fancy White Birch Café are one of her clients. Zaborin`s original tote bags are popular sale items have been selling in the hotel and small bags or aprons with her custom designed logo can be she designed are seen in the café. Her international client base arrive in Niseko for the ski season making winter her busiest season for orders.
She also receives orders from the customers visit Niseko from overseas in the winter ski season, so the winter is the busiest season for her.
All the fabrics she uses are carefully selected on trips to Tokyo, France, Italy or Austria. Her exquisite skills are clearly reflected in all her creations and Tomoko continues to pursue innovative tailoring techniques and design ideas.
November 3, 2020
From 10:00 - 16:00 hrs.
In the Lobby area, Chatrium Niseko Japan
For more information, please call +81-(0)136-21-4191 or email info.cnsj@chatrium.com.