CHATRIUM HOTEL ROYAL LAKE YANGON
Best Yangon Hotel
Nestled along the bank of the enchanting Kandawgyi Lake is a Yangon hotel that provides an urban sanctuary where old world charm seamlessly blends with luxurious comforts. Escape to Chatrium Hotel Royal Lake Yangon and enjoy a getaway like no other; experience spacious rooms with stunning views of the Shwedagon Pagoda, a holistic spa promising true rejuvenation, dining venues serving exotic culinary creations and stylish function spaces for all your event needs.
Rooms & Suites
Wake up to the wondrous vistas of Kandawgyi Lake and the iconic Shwedagon Pagoda, mesmerising sights that can be enjoyed from the private balcony of your room at our hotel in Yangon.
Offers
Helping you to have truly unforgettable experiences, our Yangon hotel offers feature more than just attractive rates but also let you enjoy the very best of what we have in store.
DINING
Experience distinctive dining and savour everything from authentic Thai dishes to international favourites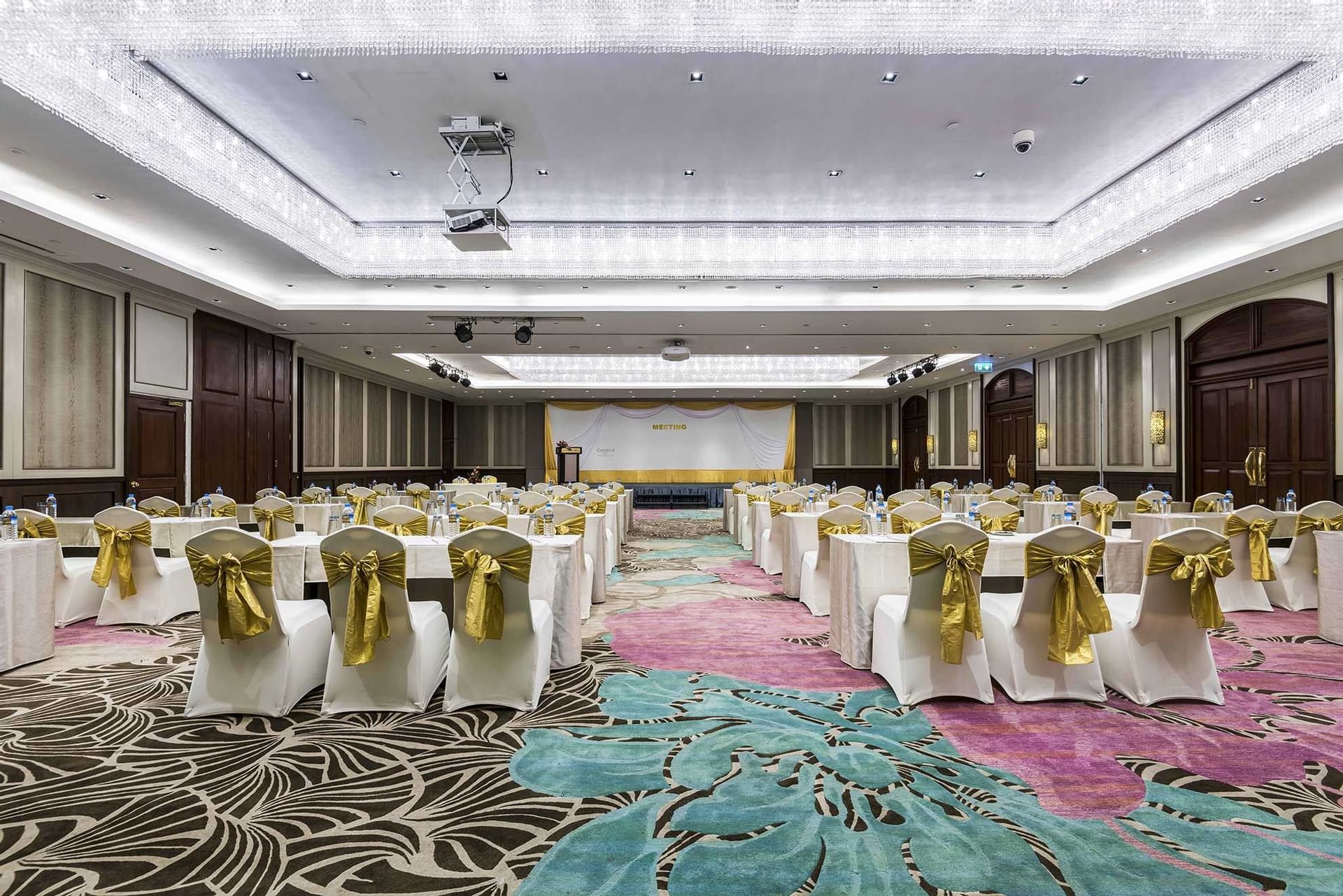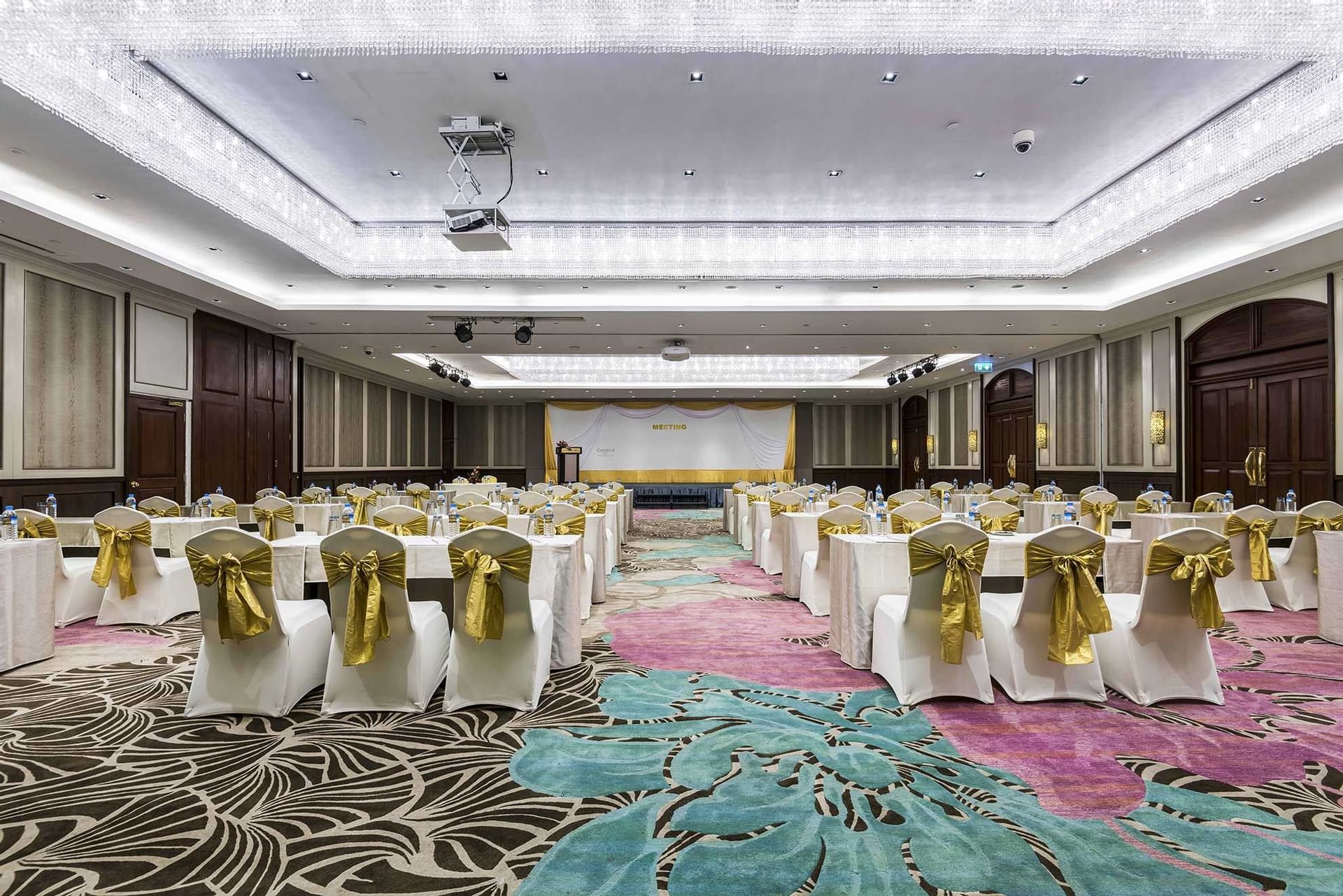 MEETINGS & EVENTS
From planning to hosting, our friendly and helpful staff ensure your corporate or social event will be a complete success
CHATRIUM PROMISE: HEALTH AND SAFETY
Chatrium Quality Assurance team is committed to providing a safe environment for our guests and has been working tirelessly to elevate the health and safety standards to meet the new challenges presented because of the current environment. Our inhouse experts are collaborating with industry hygiene specialists and adhering to both local and global guidelines to ensure a safe and hygienic environment for our returning guests and staff alike.
Implementation of Chatrium Promise, our very own health & safety program and collaboration with Ecolab, our partner in hygienics, we have enhanced the core hygiene standards.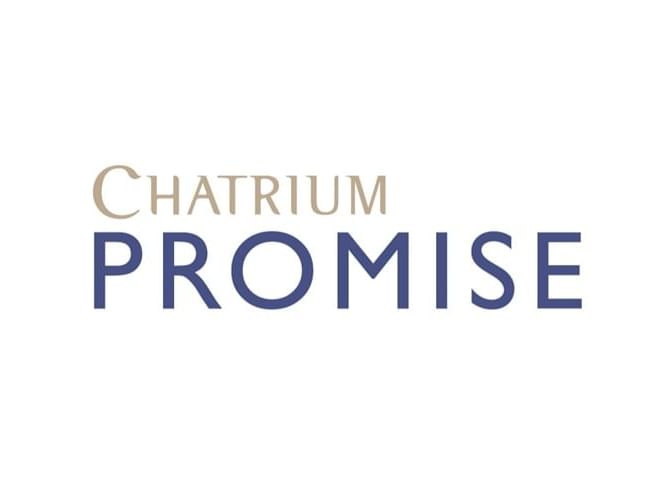 Chatrium Hotel Royal Lake Yangon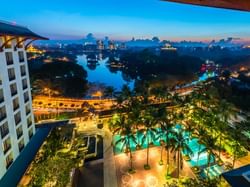 Enjoy the state-of-the-art facilities and top-notch amenities at Chatrium Hotel Royal Lake Yangon. A true cultural experience by the Royal Lake in Yangon
Best view and high tea

Atmosphere was very good and pleasant. Hotel was very clean and luxury. At lobby lounge coffee and afternoon tea was very delicious. Staff Jimmy Patrick and Danny are superb, helpful and fun. Strongly recommended for this beautiful hotel.
Weekend at Chatrium Hotel

Excellent service! Especially at Emporia Restaurant, with Julia, Joe, Victor and Htet Htet Aung! Thai Tom Yum soup was excellent, and also the mango juice and the coconut and mango ice cream. Impressed to see all the COVID-19 measures implemented! You can really feel safe there. I will come back as soon as I can.
Best service

Never seen like that kinda of service in Yangon and the view r so nice.And customer service is the best. The lobby is amazing. The food are nice and very delicious. The best is the coffee. The staff name call Jimmy is so nice.