Club Rizzoli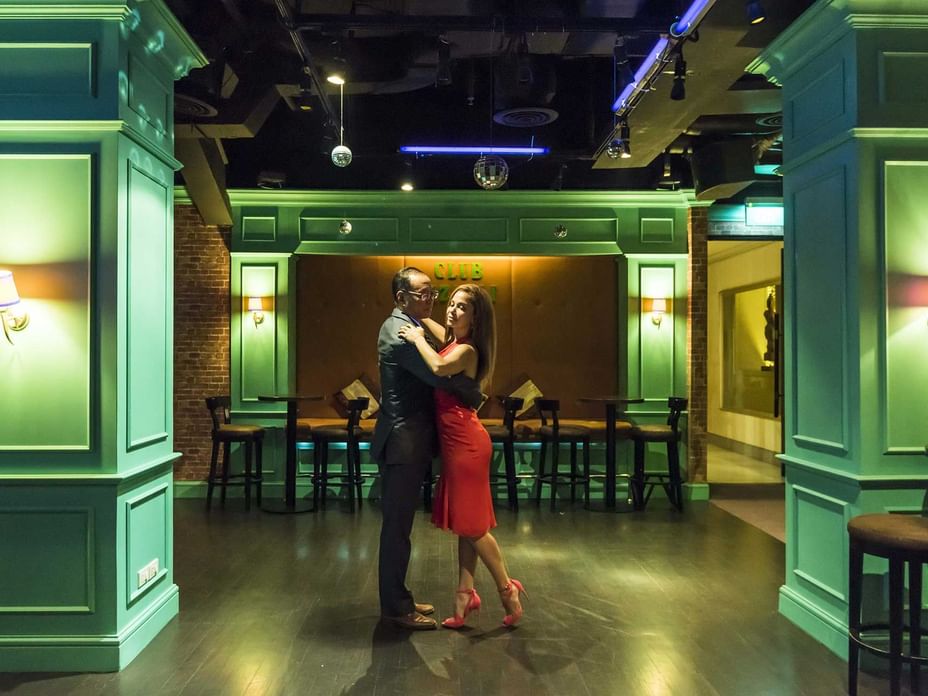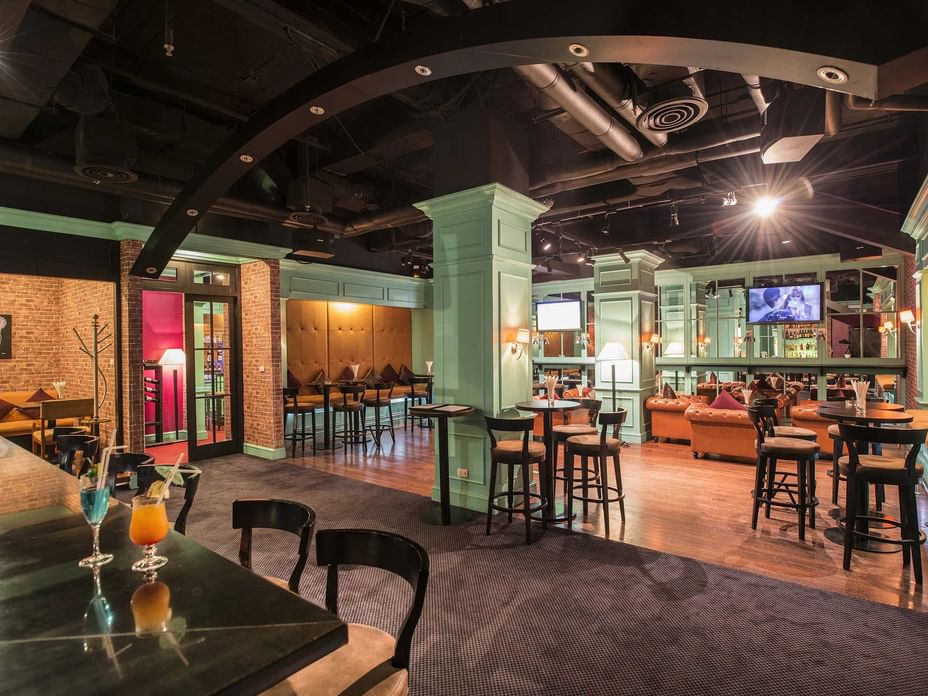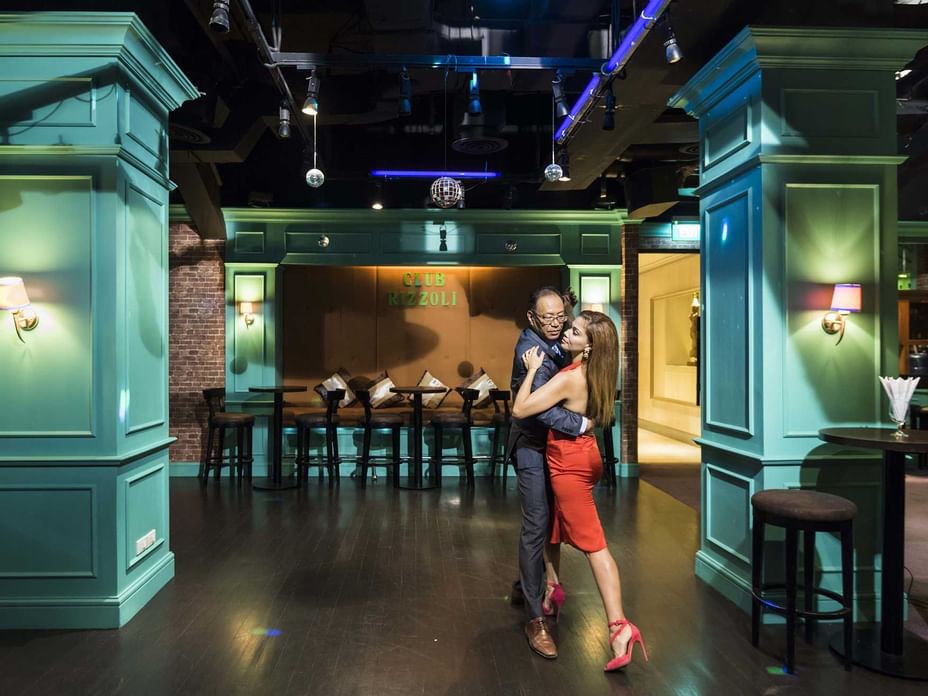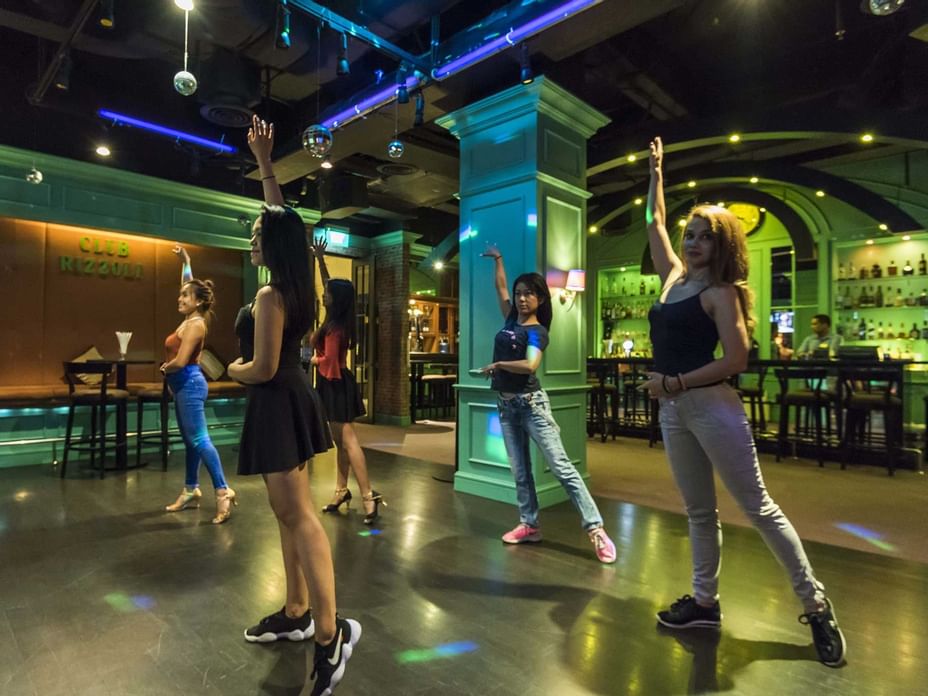 Club Rizzoli at Chatrium Hotel Royal Lake Yangon is a great place to start experiencing Yangon nightlife. Sip a cocktail, spend some time at the sake bar and start partying right!
The ambience of this stylish venue is rather cosy and is ideal to enjoy a relaxed night out with friends. If you are interested in making your voice heard, make use of one of the four private rooms at Club Rizzoli for a fun and happening karaoke spree.
RIZZOLI HAPPY HOUR
Enjoy Buy one, Get One free for all house pouring drinks when you come during happy hour 07:00 pm to 08:00 pm at Club Rizzoli.
Every Day from 07:00 PM to 08:00 PM
WEDNESDAY RIZZOLI OPEN MIC (FROM 8.00 P.M. TO TILL LATE)
Pick your favorite song and join us every for Wednesday Rizzoli Open Mic Night!!!
We'll provide 2 mics, 1 guitar and the sound system as well. All you need to bring is your best singing voice!
*No Entrance Fee*
FRIDAY LATIN SOCIAL DANCE LESSON & PARTY (FROM 8.00 P.M. TILL LATE)
Find your rhythm and dance the night away to sizzling Salsa, Bachata, Tango and Kizomba beats at Rizzoli, with dance instructor Daryl Medalla Capina!
Free Class starts at 09:00 pm at Club Rizzoli.
*No Entrance Fee*
SATURDAY TANGO & SOCIAL DANCE PARTY (FROM 8.00 P.M. TILL LATE)
Join us every Saturday and enjoy one of the most beautiful dance styles in the world – TANGO! Unleash your body and dance the night away at our fun and exciting Tango meet up in Y-town.
*No Entrance Fee*
T : +95 1 544 500 Ext : 6243
E : clubrizzoli.chry@chatrium.com