BOGYOKE MARKET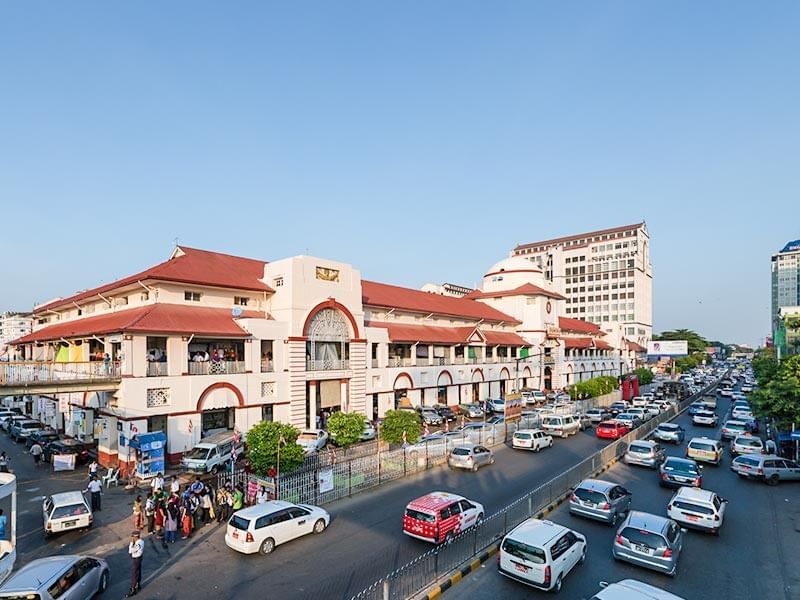 Since Myanmar is a South-East Asian nation, bazaars are a very popular concept. One of the most popular of these bazaars is the massive and historically significant Bogyoke Market.
The Bogyoke Market came about during the mid-1920s during the colonial times of Myanmar. The market was initially called 'Scott's Market'. It is widely believed that during this time the market was named after James George Scott, the man who introduced football to the nation; but the market was actually named after the Municipal Commissioner at the time, Gavin Scott.
The market was later named after the Major General Aung San, whose post translates to 'Bogyoke'. Due to the beautiful colonial structure, the market is situated in, it received a mention on the Yangon City Heritage List. So in addition to a unique shopping experience, you can also experience the city's history.
There many interesting shops situated throughout the market, most notable of which are the jewellers and stalls specialising in precious stones which the region is known for. The Bogyoke Market is renowned for its black market money changers who offer the best rates and can easily change large bills. There's a small eatery known as 'Lady Home', whose noodles and vermicelli delicacies are famous throughout the city.
Bo Gyoke Road Pabedan Myanmar (Burma)
Tuesday10:00 - 17:00
Wednesday10:00 - 17:00
Thursday10:00 - 17:00
Friday10:00 - 17:00
Saturday10:00 - 17:00
Sunday10:00 - 17:00