BOTAHTAUNG PAGODA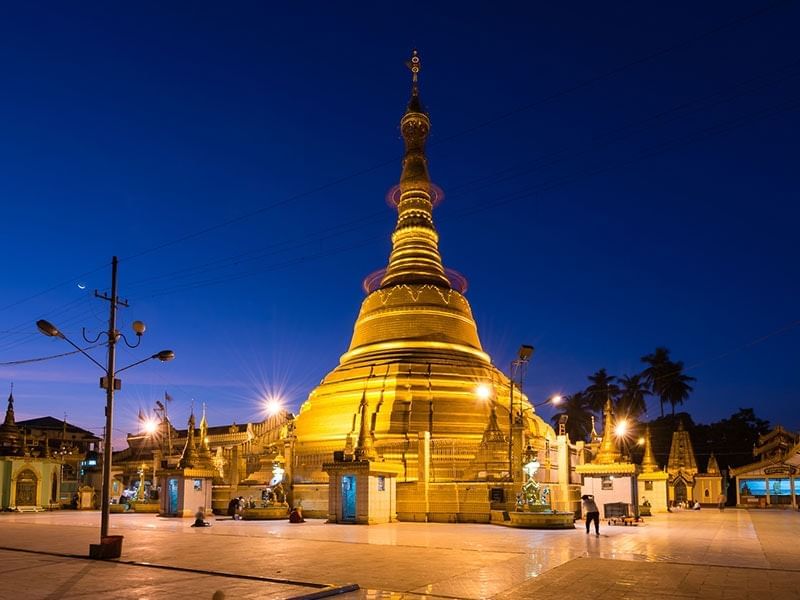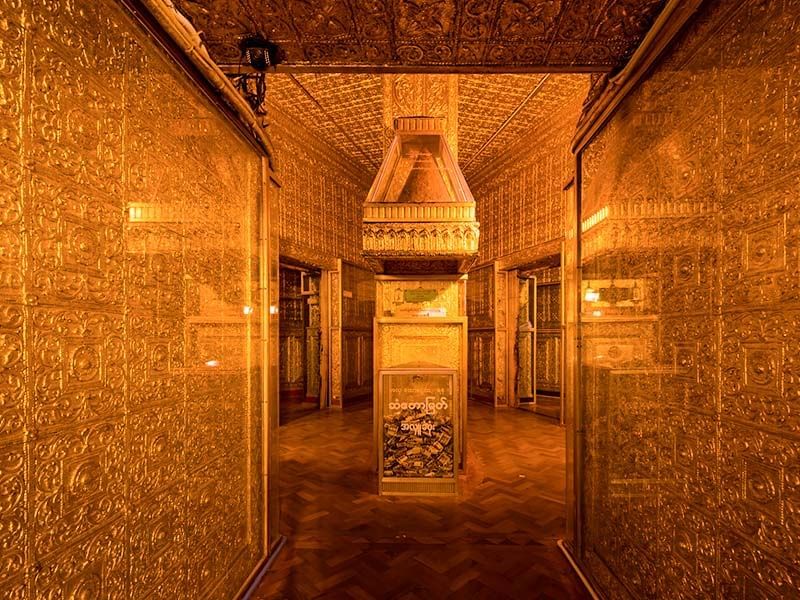 Gleaming gold on the shores of the Yangon River, Botahtaung Pagoda is a timeless place of worship believed to have been built over 2,500 years ago and to have enshrined within it, a hair of Gautama Buddha.
Botahtaung, in Myanmar, means "1,000 military leaders". The name is derived from a historical event where the eight hair relics of Gautama Buddha brought to Yangon from India, were given an honorary guard of a thousand military leaders.
Although the pagoda was rebuilt after it was destroyed in World War Two, the design stays true to its original form. The interesting thing about the Botahtaung Pagoda is that it is hollow inside. There is a pathway built into this hollow space lined with mirrored walls. Numerous relics and artefacts are showcased along these walls, giving it a sense of a museum as well.
Botahtaung Pagoda Road Yangon Myanmar (Burma)
Monday06:00 - 20:00
Tuesday06:00 - 20:00
Wednesday06:00 - 20:00
Thursday06:00 - 20:00
Friday06:00 - 20:00
Saturday06:00 - 20:00
Sunday06:00 - 20:00