KANDAWGYI LAKE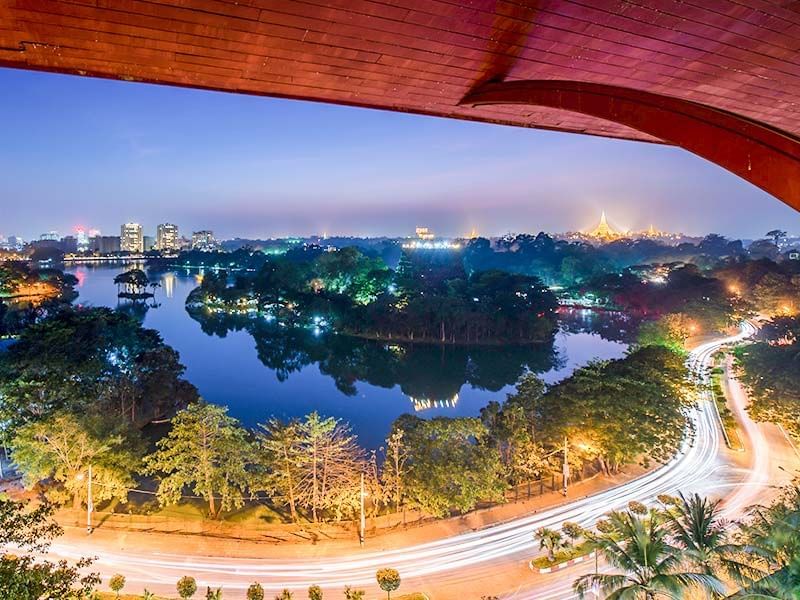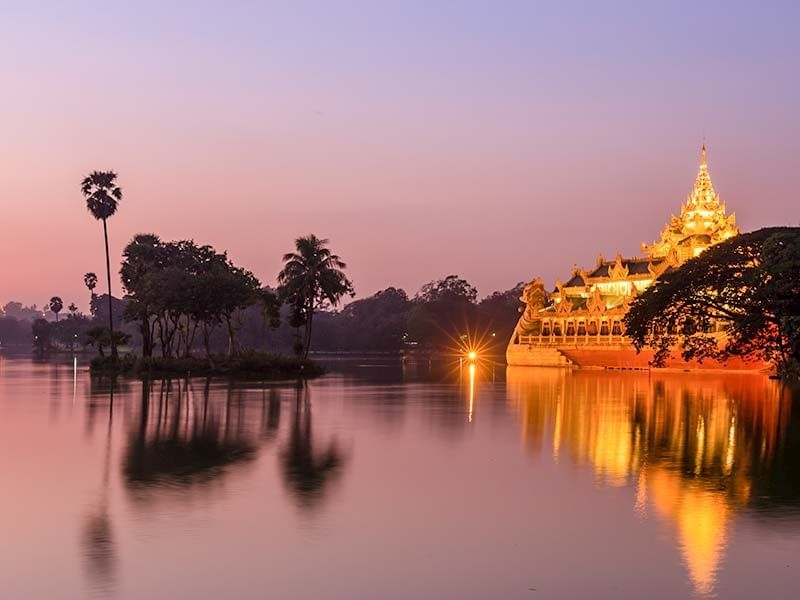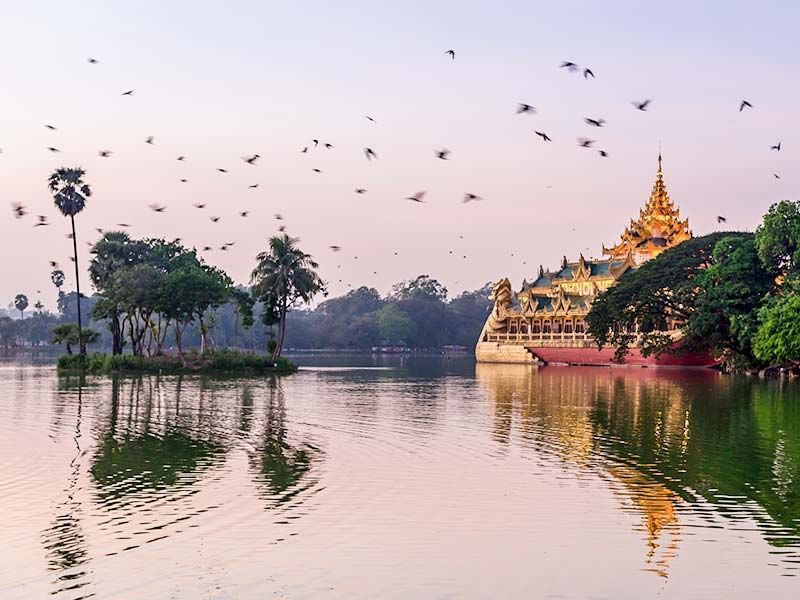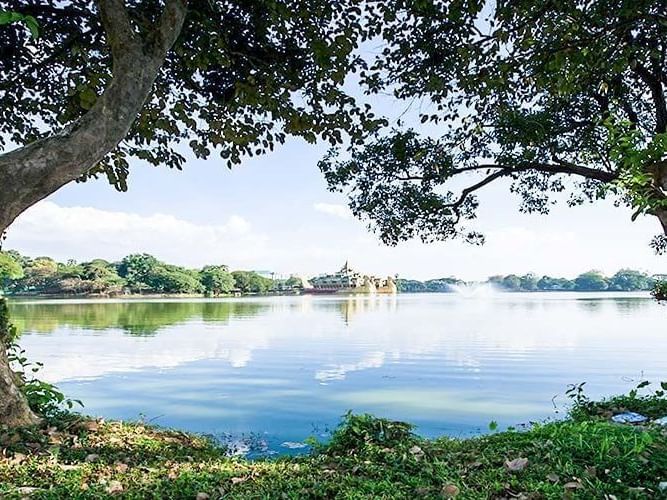 Once called the great 'Royal Lake', Kandawgyi Lake, was initially created by British colonisers as a reservoir of water. Today, this artificial body of water is among two major lakes in Yangon, Myanmar.
One of the most famous icons of Myanmar, the Karaweik is located on the shores of Kandawgyi Lake. It is a replica of a royal barge, made completely out of concrete. When it is lit up with the setting sun as a backdrop, the lake and its iconic shore make a pretty picture indeed.
There is a nature park based by the lake, called Kandawgyi Nature Park. You can wander through pathways and the shrubbery here to your heart's content. The Yangon Zoological Gardens is also located on the shores of the Kandawgyi Lake and is worth visiting.
Yangon, Myanmar (Burma) Yangon Myanmar (Burma)