KARAWEIK HALL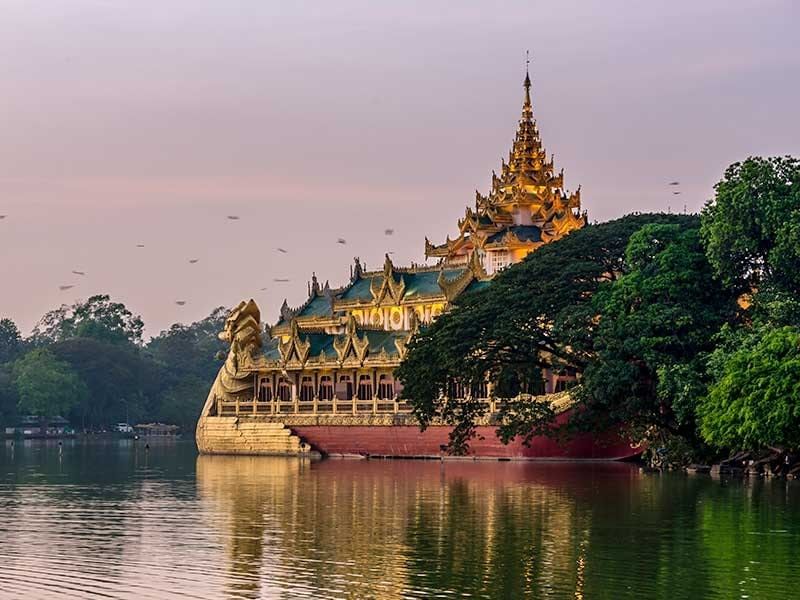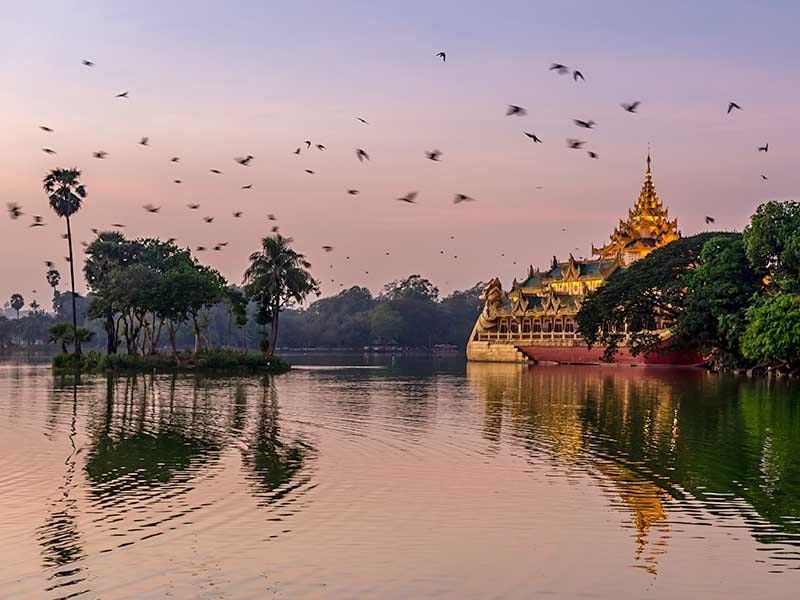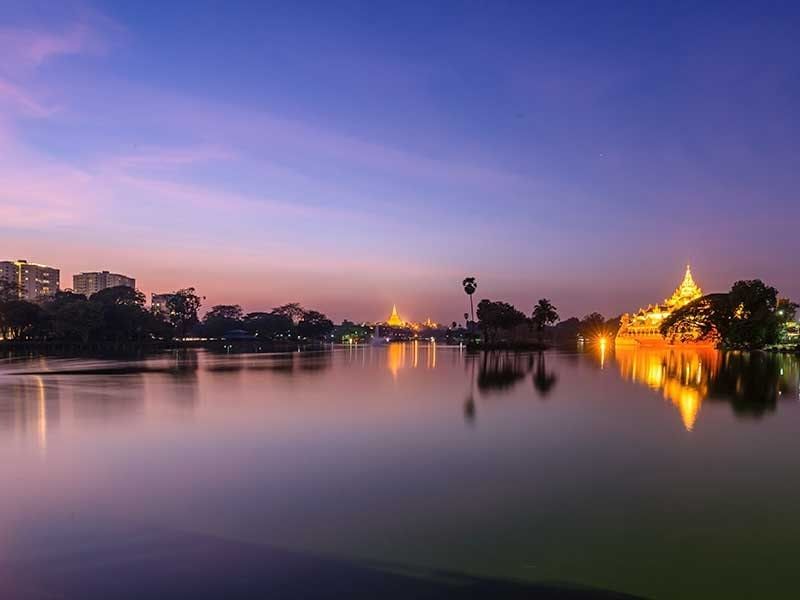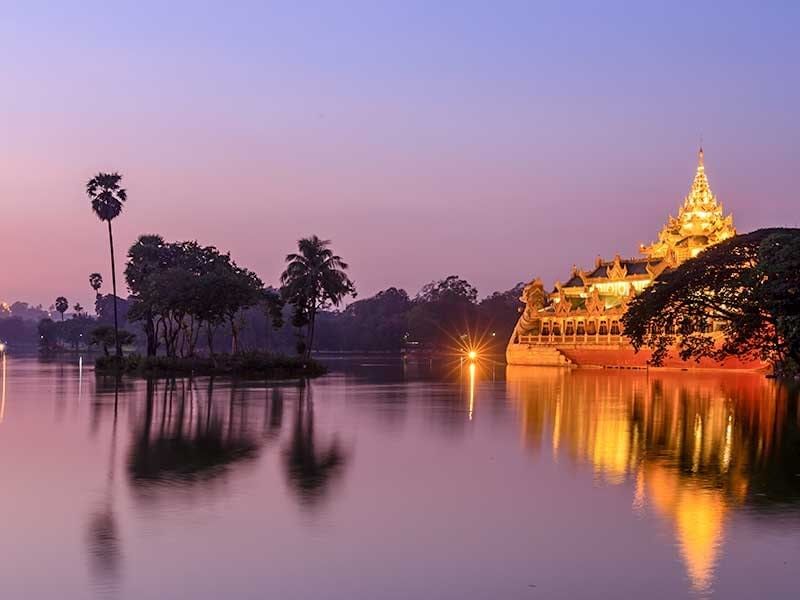 Karaweik Hall is a most striking spectacle located on the eastern bank of Kandawgyi Lake. Also known as Karaweik Palace is features a spectacular design and is a true treat to those who visit this site in Yangon.
The palace resembles a barge, specifically the royal barge of Pyigyimon; it was designed by U Ngwe Hlaing and it is a relatively new construction, being completed only in 1974.The name Karaweik is derived from the Pali language; Pali scripture talks of a mythical bird called karavika, which has an earth-shatteringly beautiful cry. This awe-inspiring structure is named after this creature.
There are two stories to the palace, which comes with a conference room and two reception halls. You can visit for a meal as well, as it now houses a restaurant that serves buffet style spreads, while at night one can witness the mesmerising Royal Culture Show.
Unnamed Road, Yangon (Mingalar Taung Nyunt)/ မင်္ဂလာတောင်ညွန့်မြို့နယ်, ရန်ကုန်, Myanmar (Burma) ရန်ကုန် Myanmar (Burma)
Monday11:00 - 15:00 / 18:00 - 21:00
Tuesday11:00 - 15:00 / 18:00 - 21:00
Wednesday11:00 - 15:00 / 18:00 - 21:00
Thursday11:00 - 15:00 / 18:00 - 21:00
Friday11:00 - 15:00 / 18:00 - 21:00
Saturday11:00 - 15:00 / 18:00 - 21:00
Sunday11:00 - 15:00 / 18:00 - 21:00