YUZANA PLAZA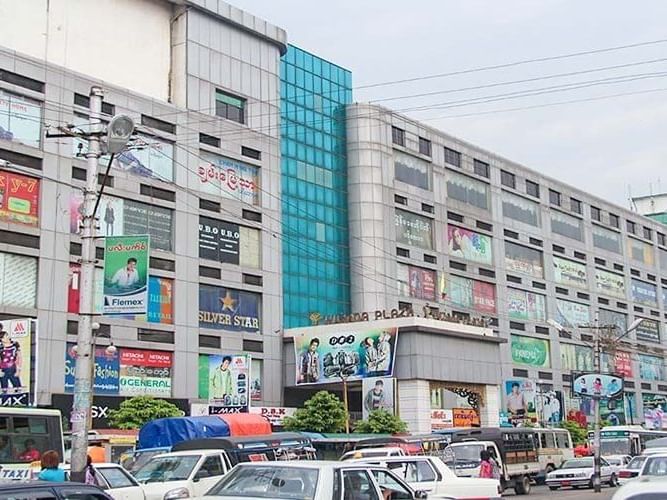 Emporiums appear in many forms within the capital of Myanmar, but one of the most popular shopping destinations in the country is Yuzana Plaza, which is also one of most established retail hubs.
Yuzana Plaza is one of the earliest shopping malls to appear in modern Myanmar, breaking away from the traditional concept of open-markets. The mall was built by one of the richest men in the country; and completed towards the end of 1994, and was under operation during 1995. After a massive neighbouring mall was destroyed due to a fire, most of the shops relocated to Yuzana Plaza, making it even bigger.
There's a vast array of shops to be visited within the plaza, specialising in everything from electronic products to fashion and furniture. The ground floor features wholesale products and in addition to food and beverages, you can also purchase pets.
Visitors can indulge in a range of culinary experiences at Yuzana Plaza with various restaurants and food outlets situated on most of the upper floors. One can discover everything from restaurants to cafés and doughnut vendors situated throughout the plaza. It's definitely a place worth checking out if you're in the area.
Banyardala Road Yangon Myanmar (Burma)
Monday09:00 - 17:00
Tuesday09:00 - 17:00
Wednesday09:00 - 17:00
Thursday09:00 - 17:00
Friday09:00 - 17:00
Saturday09:00 - 17:00
Sunday09:00 - 17:00