CHATRIUM PIZZA, THIN CRUST & TASTY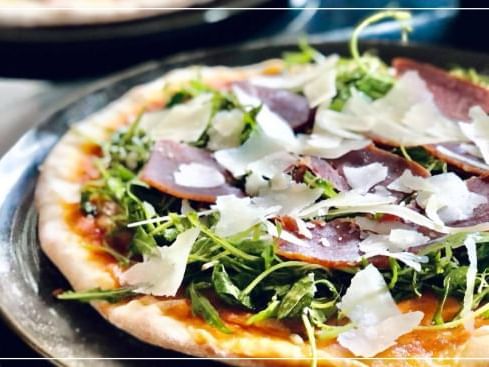 What's that delicious smell? It's Chatrium Yangon's new pizza range being cooked fresh for you. Take a look at our new homemade pizza menu, pick your favorites and get ready to go to pizza paradise – and we deliver too!
Available Every Day for Dine-in, Delivery and Takeaway at Lobby Lounge. (Advance Reservation Only.)
For reservation, please call T: +95 (1) 9 544 500 or E: fboutletmgr.chry@chatrium.com.
CHATRIUM POINT PLUS (CPP+)
Not a CPP member? Sign up now!

Chatrium Point Plus (CPP+) is our loyalty programme. As a valued member you can earn points whenever you stay.Redeem your rewards faster, from free stays to shopping vouchers – there's plenty to indulge in.