Chatrium put all our food handlers and service employees through ServSafe Food Handling Program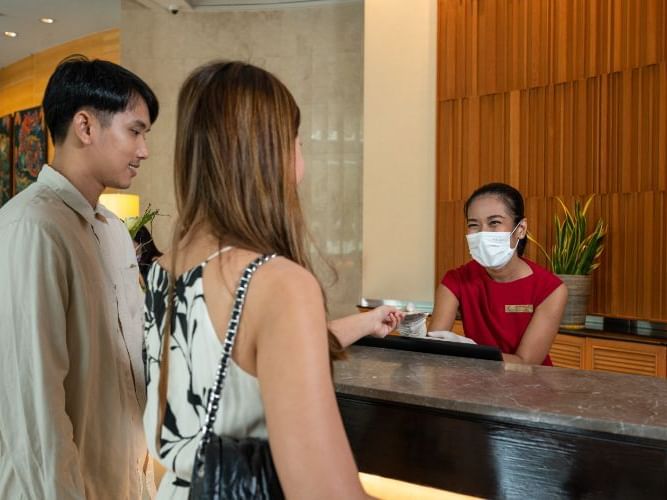 As the world begins to recover from Covid-19, Chatrium intends to stay ahead of the curve for our returning guests. Therefore, we are upping the ante on all our health and safety programs with the Chatrium Promise initiative.

Chatrium have evolved all our operations to foster social distancing guidelines for the 'new normal'. We also consulted a variety of expert firms and partners internationally and locally to ensure the new health and safety standards at all our properties are beyond the industry standard.

One such program that Chatrium have recently introduced as part of Chatrium Promise is the brand new Food Handling program by ServSafe, part of the accredited National Restaurant Association in America. The course covers 5 major components, including Basic Food Safety, Personal Hygiene, Cross-contamination & Allergens, Time & Temperature, and Cleaning & Sanitation, with an assessment to certify our staff.

Until now, over 250 Chatrium employees have passed through the program. Our goal is to have all relevant staff certified to ensure our guests can confidently choose Chatrium as their preferred hotel of choice.