Tapping visa-free visits, Chatrium Hotel Royal Lake Yangon hosts Mingalabar Myanmar programme in collaboration with Nok Air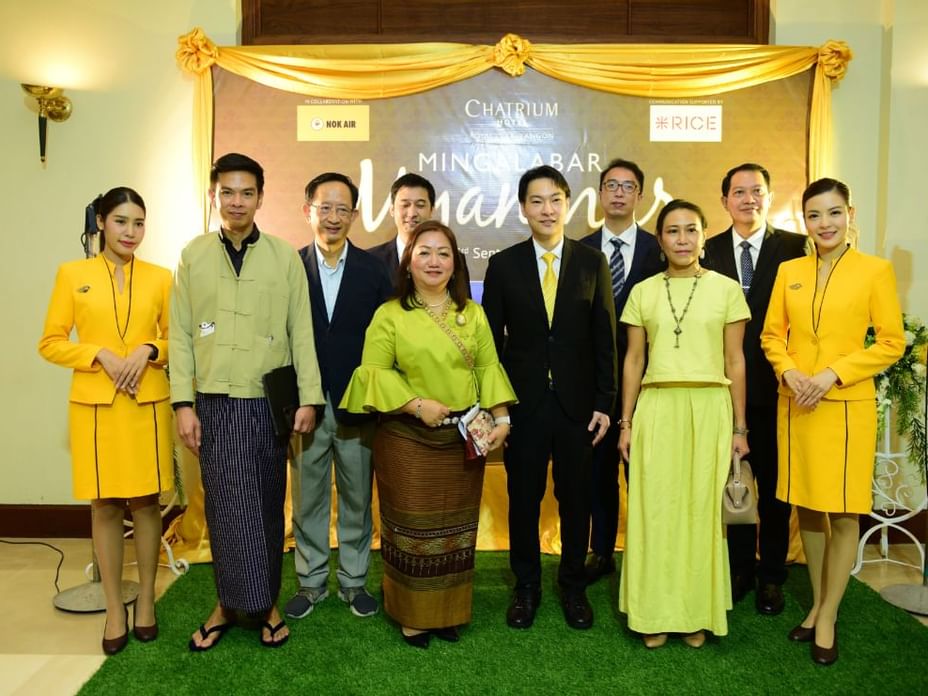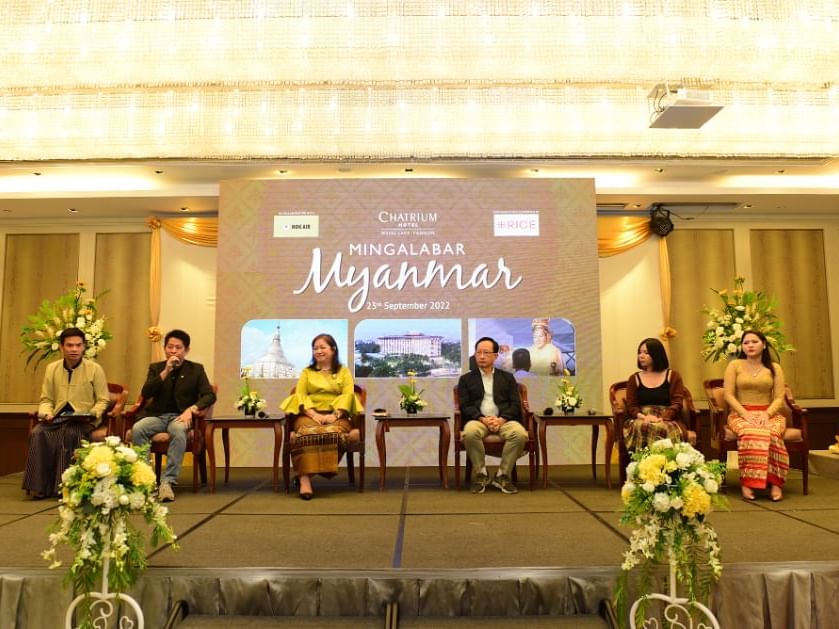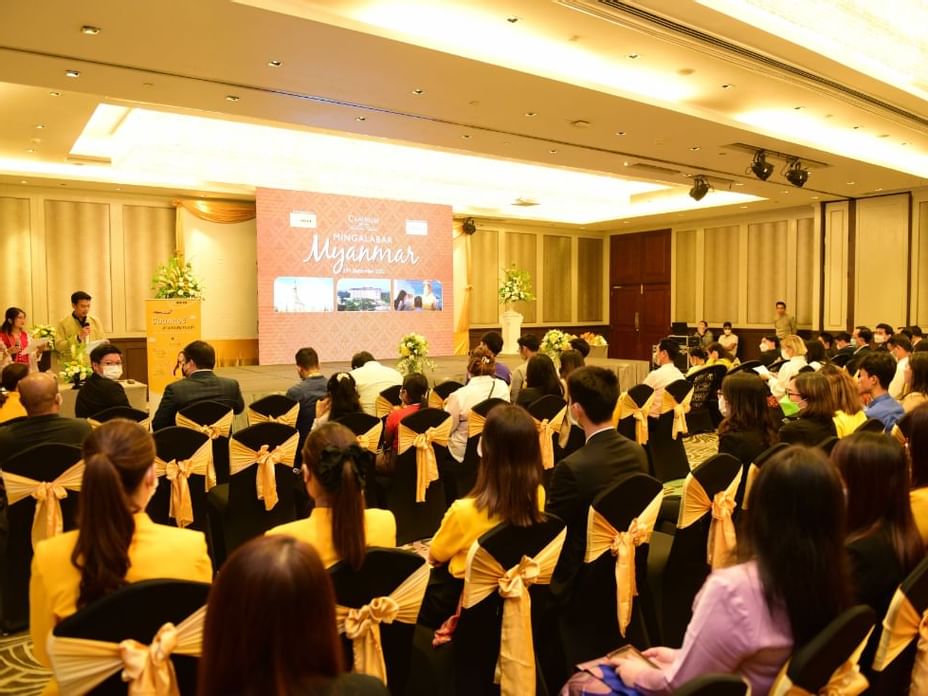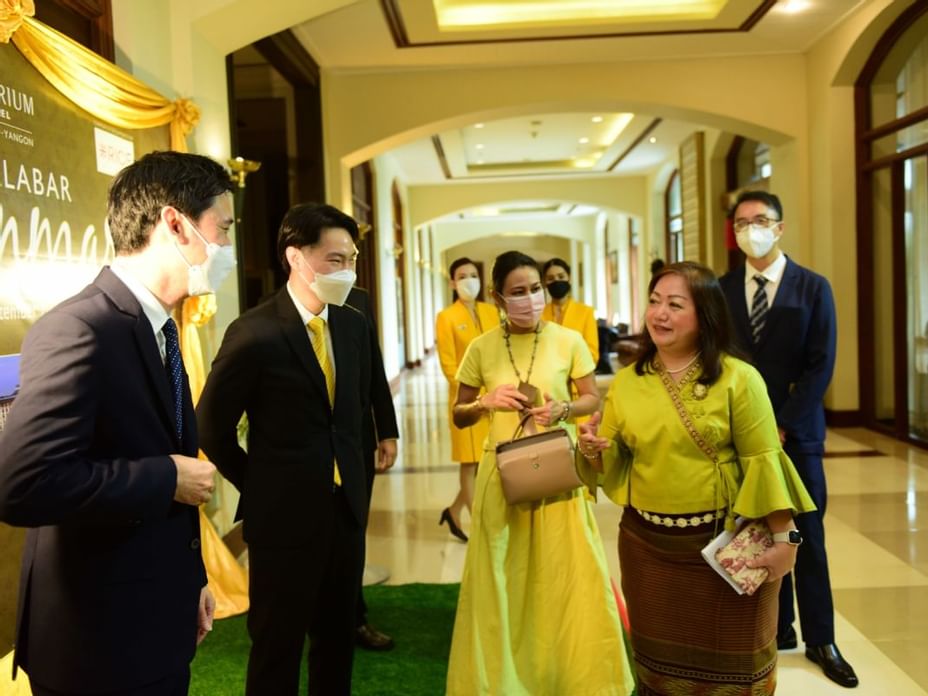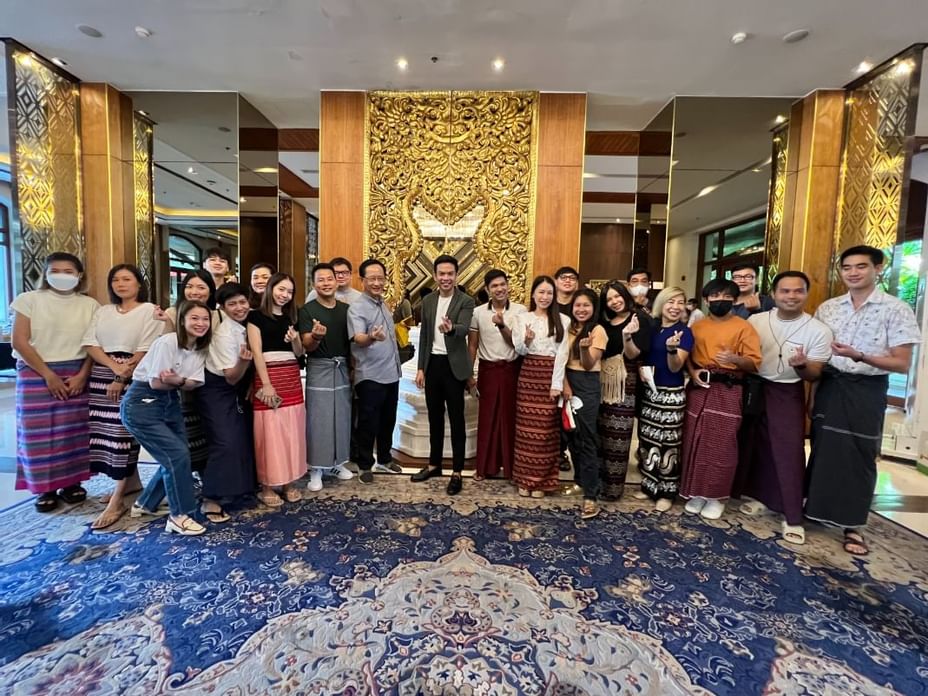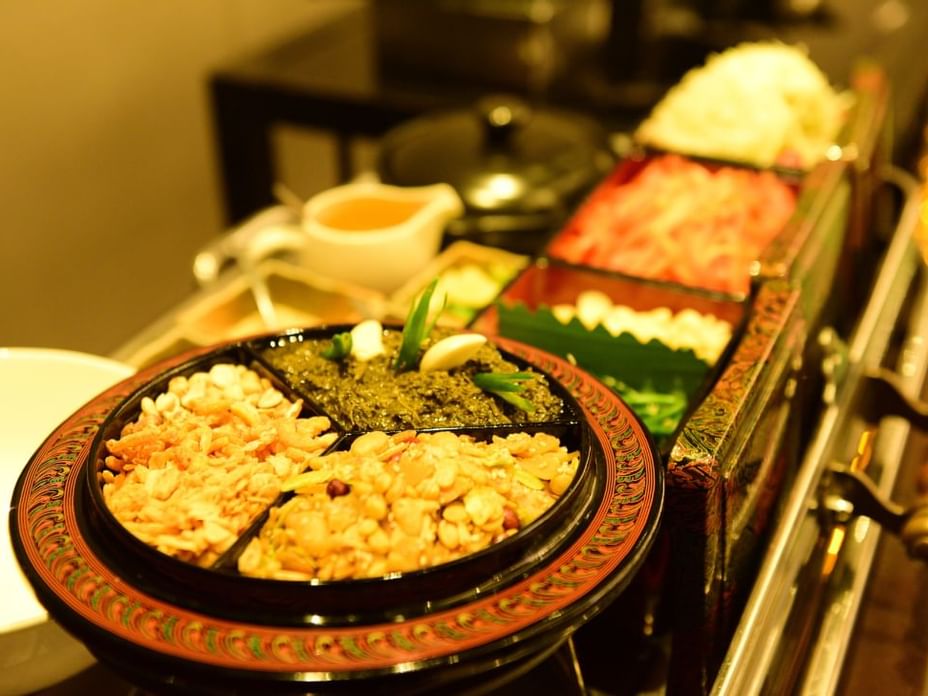 Friday 23 September 2022, Yangon – Chatrium Hotel Royal Lake Yangon, in collaboration with Nok Air, hosted a Mingalabar Myanmar press briefing. The event aimed to promote Myanmar as a travel destination among travellers from Thailand and stimulate the local economy.
The press briefing held on 23 September 2022 at Chatrium Grand Ballroom was attended by Thai media and bloggers, locally-based international press and representatives from the Thai Business Association of Myanmar (TBAM), Myanmar Tourism Federation (MTF), Myanmar Tourism Marketing (MTM), Chatrium Hotel Royal Lake Yangon and Nok Air. The invited foreign journalists also had the opportunity to spend three days exploring the popular attractions in Yangon and Bago.
In 2019, Myanmar welcomed more than 273,000 travellers from Thailand. However, the figure dropped to just more than 1,100 travellers in 2021. The launch of the Mingalabar Myanmar programme will provide international travellers from Thailand with the necessary insights they need to visit the country.
According to the Ministry of Immigration and Population, effective from1 September 2022, nationals from eight ASEAN member countries – Philippines, Cambodia, Thailand, Indonesia, Laos, Brunei – are allowed to enter the country visa-free for 14 days, while those from Singapore and Vietnam get 30 days. For further information, please visit Myanmar eVisa (Official Government Website) (moip.gov.mm)
"Before border closures due to the pandemic, Thailand was the second highest source of visitors arrivals to Myanmar. In the past, Thai travellers have enjoyed the country's famous sights, diverse culture, and cuisine. As Myanmar welcomes Thai and international travellers back, we look forward to the Thai media and bloggers informing them about the visa relaxation, popular sights and landmark attractions to visit in Yangon, especially Shwedagon, Botahtaung and Chaukhtetgyi Pagodas," said Ms. May Myat Mon Win, General Manager of Chatrium Hotel Royal Lake Yangon.
"As part of the Chatrium Hospitality Group of Thailand, Chatrium Hotel Royal Lake Yangon promises home-away-from-home accommodation with comfort, convenience and care for all our guests from Thailand to enjoy a remarkable visit to Yangon. Tourism promotes friendship between countries as well as it benefits the economic development of the local community. We are very delighted and happy to get an opportunity to host this event together with our partner Nok Air," she added.
Travellers to Myanmar are advised to provide proof of complete vaccination against COVID-19 and take a COVID-19 antigen test 48 hours before departure. However, Myanmar recently relaxed its COVID-19 restrictions for international travellers. Popular tourist destinations such as pagodas, temples, lakes, shopping centres, departmental stores, business complexes and restaurants have reopened to welcome travellers.

"Yangon is considered a popular destination for Thais and has its own unique arts and culture including important business sectors of both countries. Thai nationals are one of the top three tourists to visit the country after the Chinese and Indians. Yangon is a popular flight just an hour from Bangkok and Nok Air is committed to driving tourism between Myanmar and Thailand," said Mr Wutthiphum Jurangkool, Chief Executive Officer of Nok Air.
Since its first flight on 1 November 2013, Nok Air has operated the DMK-RGN or Bangkok (Don Muang) - Yangon route for nine years, resuming flights after the Covid-19 pandemic on 1 July 2022. Currently, the airline operates nine weekly flights, including morning and evening flights. It also provides convenient connections from Yangon to Bangkok and over 20 destinations in Thailand including Phuket, Chiang Mai, Chiang Rai, and also to Ho Chi Minh City (SGN), Vietnam.
About Chatrium Hotel Royal Lake Yangon
Luxury, comfort, and style abound at Chatrium Hotel Royal Lake Yangon, with opulent rooms and suites in a class-leading range of sizes and a choice of enticing and innovative dining options at the international Emporia Restaurant and Kohaku Japanese Restaurant. The hotel's first-class facilities include a stunning, expansive beach-style swimming pool and five-star pampering at the delightfully decadent Nemita Spa. Chatrium Hotel Royal Lake Yangon has welcomed many renowned celebrities and world leaders during their visit to Yangon, where they stayed in sublime comfort in the hotel's jewel in the crown, the opulent Royal Lake Suite. All accommodation comes with a large private balcony and breathtaking views of the majestic Shwedagon Pagoda and tranquil waters of Kandawgyi Lake.
About Chatrium Hospitality
Chatrium Hospitality is an international hospitality group founded in Thailand that manages and owns distinctive luxury and stylish hotels and residences in Thailand, Myanmar and Japan. It was born from a passion for providing guests with remarkable moments and creating emotional connections to the destinations through warm hospitality, a culturally immersive ambience, contemporary comforts, and being environmentally caring.
From cosmopolitan city centre living in Bangkok to the idyllic beauty of the Royal Lake in Yangon, or the thrilling ski slopes of Niseko, whether on business or leisure, long or short stay, Chatrium Hospitality puts you right where you want to be.

The group also operates a range of trendy hotels tailored to the savvy, independent traveller under the Maitria, A Chatrium Collection brand.