The President of Nepal stays at Chatrium Hotel Royal Lake Yangon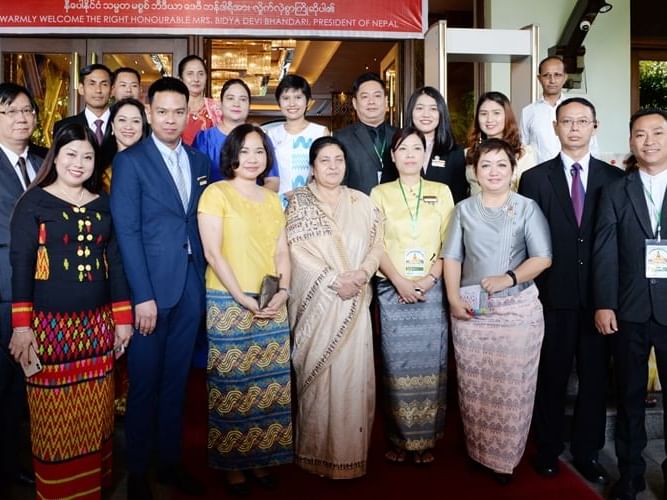 We are honored to announce that The Right Honorable H.E Mrs. Bidhya Devi Bhandari, the President of the Federal Democratic Republic of Nepal, stayed at Chatrium Hotel Royal Lake Yangon from 18 to 20 October 2019 during her state visit to Myanmar.
Ms. May Myat Mon Win, the General Manager of Chatrium Hotel Royal Lake Yangon, along with all the hotel management and staff, welcomed the President and her delegation upon her arrival and provided the most remarkable hospitality during her stay in Yangon. The President was visiting Yangon to attend the "Myanmar-Nepal Friendship & Business Opportunities" event held in the Chatrium Grand Ballroom on 19 October 2019.
The General Manager and the hotel management team were also delighted to have the opportunity to take a wonderful group photo with the President upon her departure from the hotel.
Chatrium Hotel Royal Lake Yangon is very proud to host world leaders, royal families and celebrities from around the world at our hotel and we look forward to welcoming many more in the future.