タイでオススメのホテルでのお仕事です。私たちのチームに参加してみませんか。
タイのホテルで働いて見ませんか?私たちは、業界をリードする企業で、国際的なホスピタリティー業界で貴重な経験を積む機会を就労者の皆様に提供しています。当社では、コアバリューを共有し、優秀な人材で構成されたチームの一員として活躍できる有望な人材を探しています。業界で最も経験豊富な専門家から学ぶだけでなく、複数の分野で実践的なトレーニングを受けることもできます。チャトリウムファミリーに参加して一緒に成長し、新たな高みを目指す、やりがいのあるキャリアにチャレンジしキャリアアップを目指しませんか。
チャトリウムホテルリバーサイドバンコク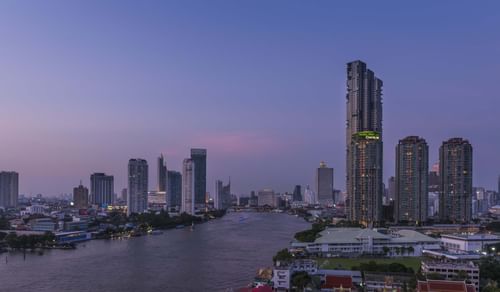 チャトリウムホテルリバーサイドバンコク
Permanent Staff
Handyman
Job description
Report to Engineering Supervisor - Handyman
Repair and maintenance request according to the departmental standards
Completion of work orders and preventive maintenance tasks
Works with all trade mechanics as required to help with repairs and maintenance
Changes filters, paint, match colors, electrical wiring, lighting, heating, ventilation, tend furnaces, boilers and air-conditioning units
Technician
Job description
Report to Engineering Supervisor
Handles and maintains all power tools
Completion of work orders and preventive maintenance tasks
Liaises with and assist providers of specialist support services, for example, contractors and suppliers
Observes the provisions of the relevant policies and procedure (POMEC) for hotel
Sous Chef Dim Sum
Job description
Produces consistently high-quality food production and presentation that meet designed standards
Adhere to standard recipes and plate presentation in order to maintain standards of quality in production and presentation
Ensures well prepared of Mise-en-place
Ensures kitchen equipment are in good conditions
Monitors methods of stocking materials and fresh food
Uphold Kitchen cleanliness and hygiene, follow HACCP program as lead by Hygiene Officer, including physical cleaning of areas as required
Participates in achieving the kitchen's food cost
Restaurant Manager – River Barge Service
Job description
Report to Assistant Director of Food & Beverage
Ensures smooth running of respective outlet operation in accordance to established concept
Monitors service and food and beverage standards in the outlet
Seeks ways to maximize revenues, covers, average check and profit
Ensure that service and kitchen management is fully aware of market needs and trends and that the products offered meet these requirements
Chef de Partie – Pastry & Bakery
Job description
Report to Pastry Chef
Helps develop new dishes and menus
Assists in all kitchen-related activities, including ordering supplies and helping to manage the budget
Responsible for keeping a portion of line cooks or station chefs' on time and organized during production
Assists with the coordination of events, such as banquets
Oversees all preparation, cooking and presentation for plates and also plays a part in the cooking and presentation of the foods within specialty area
Relays orders to respective station cooks and ensures each menu item is prepared on time
チャトリウムレジデンスサトーンバンコク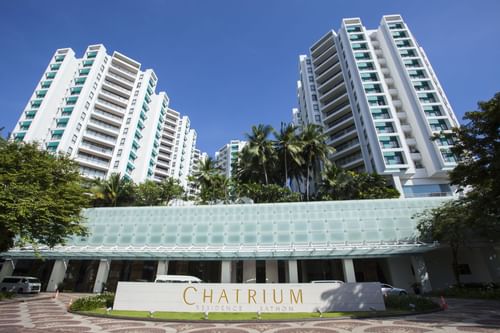 チャトリウムレジデンスサトーンバンコク
正社員
AV技術者 1名
At Your Service (Disability Persons) 1 position
Commis III 1 position
チャトリウムニセコジャパン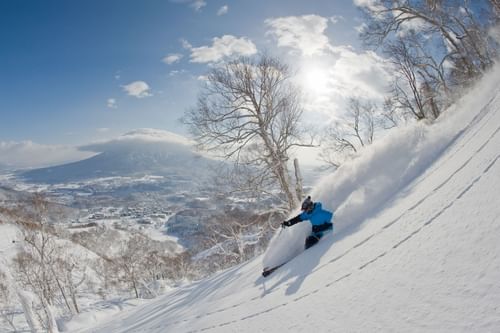 チャトリウムニセコジャパン
Front Office Manager
Job description
Establishes rapport with guests maintaining good customer relationship and handle all guest complaints, requests, and enquiries on Front Office services
Verifies that guest's check-in/out are receiving the best possible service in line with Hotel brand and service standards.
Ensures the Front Office operates successfully and are individually profitable in accordance with the standard of the hotel.
Works closely with Housekeeping and Engineering Departments to ensure the best condition and cleanliness of guestrooms, corridor, and public areas.
Ensures commercial management techniques of availability control are applied to achieve the maximum of room sales.
Pro-actives in seeking guest contact and maintaining excellent public relations.
Ensures that guest history records are up to date at all times.
Be aware of new market trends and activities of competitors ensuring that the operation is always one-step ahead of the competition.
Implements a consistent guest recognition programs and maintain a relevant guest database.
Focuses attention on improving productivity levels and the need to prudently manage utility/payroll costs within acceptable guidelines ensuring optimum deployment and energy efficiency of all equipment.
Finance Manager
Job description
Assists in the development and implementation of goals, policies and procedures relating to financial management, budget, accounting, and/or payroll.
Supervises and participates in the preparation of various financial statements and reports.
Directs the installation and maintenance of accounting records to show receipts and expenditures.
Directs the maintenance of general and subsidiary ledgers, accounts receivable, revenue distribution, depreciation, cost, property, and operating expenses, and insurance records.
Directs and participates in cost analyses and rate studies.
Prepares statements and reports of estimated future costs and revenues.
Establishes system controls for new financial systems and develops procedures to improve existing systems.
Coordinates preparation of external audit materials and external financial reporting.
Reviews financial statements with management personnel.
Directs the installation and maintenance of new accounting, timekeeping, payroll, inventory, property, and other related procedures and controls.