Chatrium Hotel Riverside Bangkok donates items to the Yuvabadhana Foundation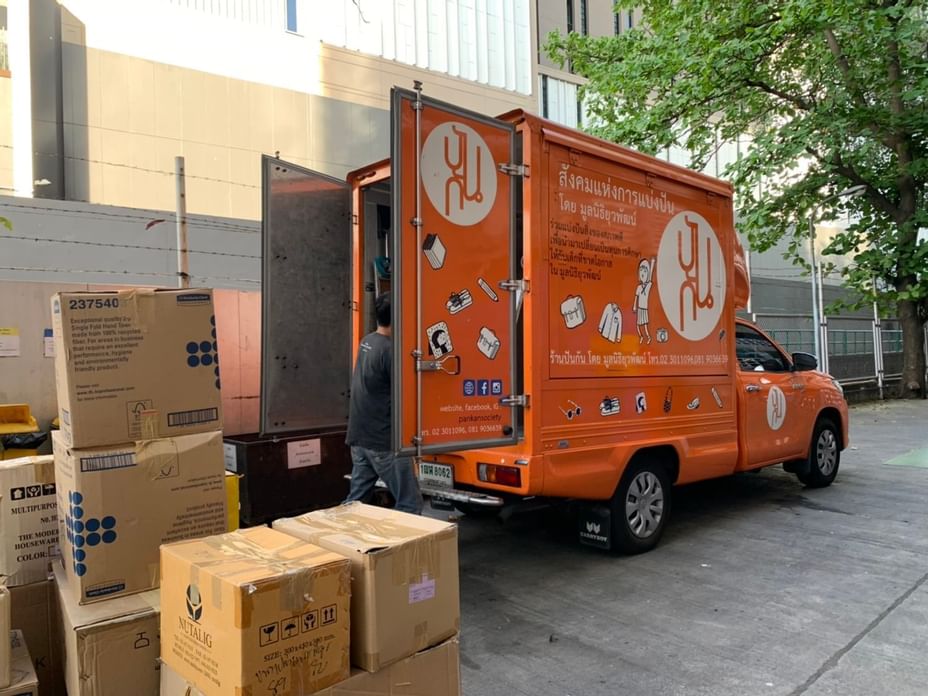 As part of our Corporate Social Responsibility program and 'Think First, Think Earth' campaign, Chatrium Hotel and Residence Riverside Bangkok recently donated lots of second-hand items to the Yuvabadhana Foundation (Pankan Society). All of the much-needed goods were donated by both our wonderful residents and employees. 
The Yuvabadhana Foundation is a non-profit organization established in 1993 with a focus on creating opportunities and improving education for underprivileged youth in Thailand through cooperation and participation of people in society. In addition to their work in education, the foundation also focuses on other social issues by supporting various organizations to create positive change and make a wider impact on society. 
As a highly respected Thai company, Chatrium Hospitality is very proud and pleased to give something back to our community through these extremely important CSR events and our "Think First, Think Earth" sustainability programs. We look forward to our next CSR project to assist people less fortunate than ourselves as well as the broader community.