Chatrium Hotels & Residences
DISTINCTIVE LUXURY HOTELS IN THAILAND, MYANMAR & JAPAN
Chatrium Hotels & Residences offer an iconic range of destinations, enabling you to truly Feel the Remarkable. As Gustav Klimt masterfully portrayed passion and love in 'The Kiss', our creations for you are destinations of delight, like no other.
Business or leisure, winging it solo or with family and loved ones, we'll adapt to your every need. Golf, skiing or looking to relax, you set the pace, and we'll do the rest. Our service is always personalised, and with signature dining and luxurious accommodation as standard, you'll have the perfect home base for other adventures.
Our Hotels
'Chatrium', our distinctive hotels and residences brand, is unique in every sense. Feel the Remarkable in a world where fantasy touches reality, and "Wow!" flows easily from the lips.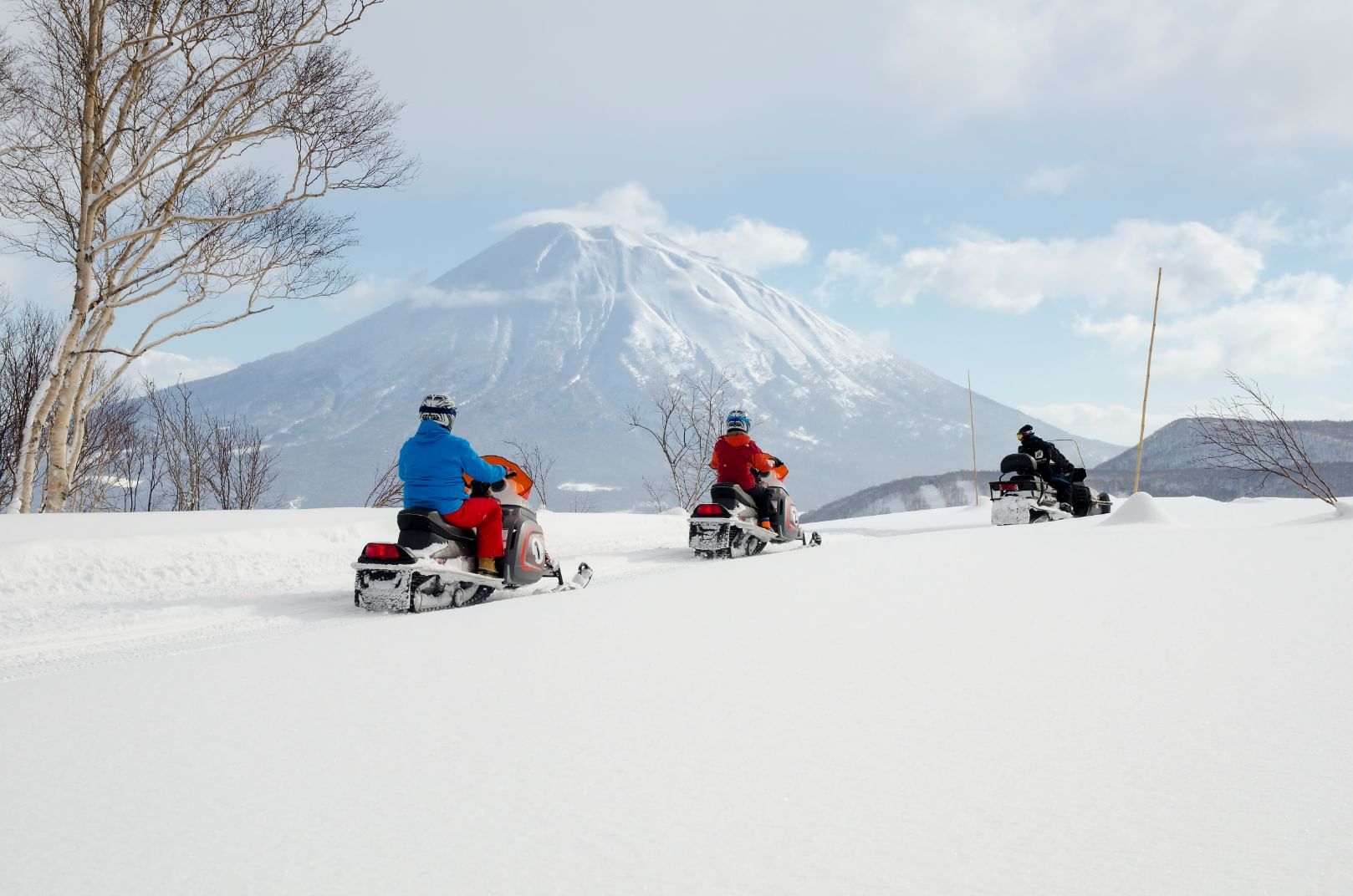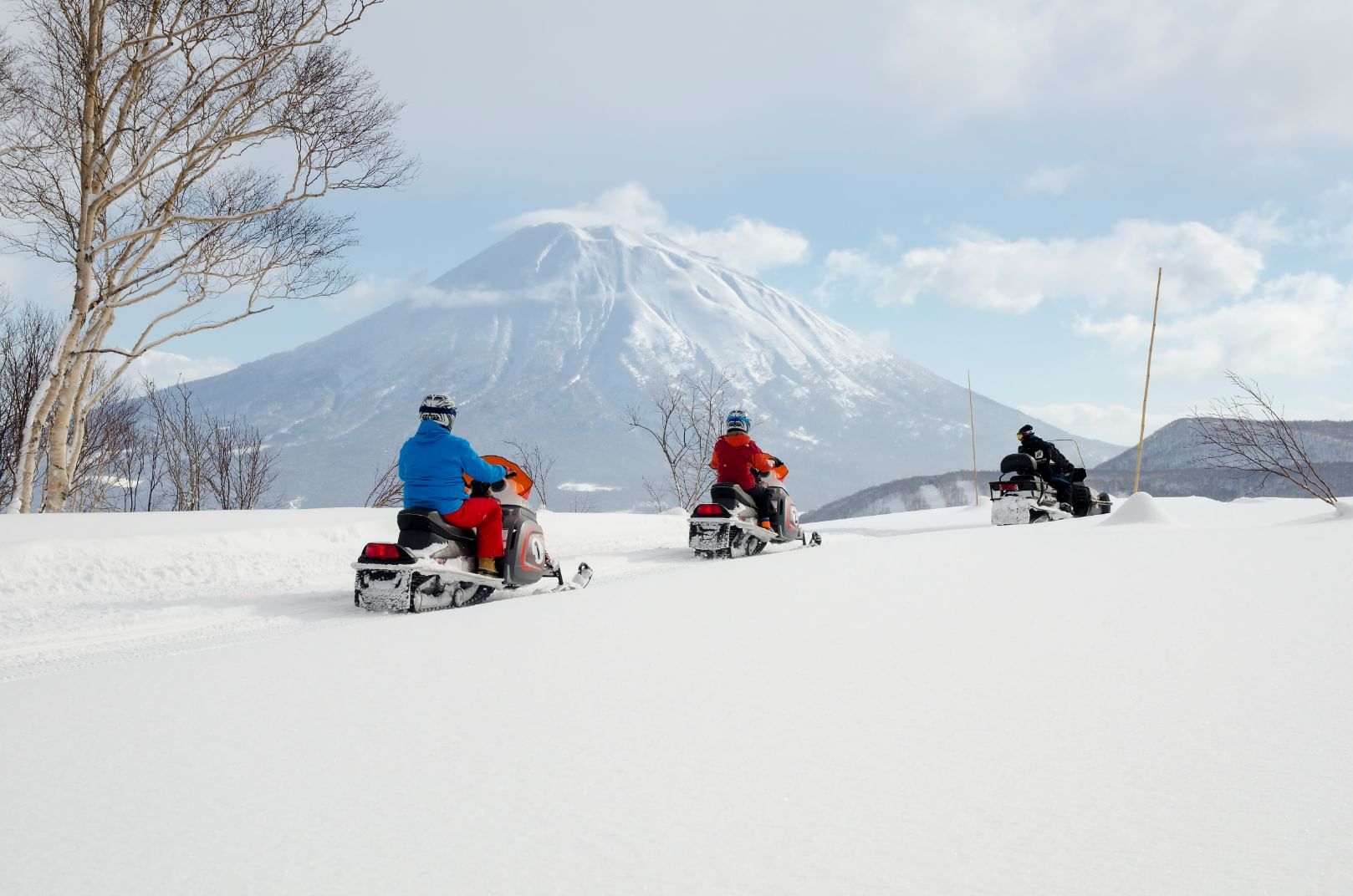 DISCOVER
Bangkok | Chanthaburi | Yangon | Niseko
Strategically located at key regional destinations, our luxury Bangkok hotels and properties in Chanthaburi and Yangon let you truly immerse yourself in the cosmopolitan culture and rich heritage unique to the area. Be it experiencing one of Asia's most dynamic capitals for business, dining and shopping, wandering around ancient temples and palaces, or exploring breathtaking natural landscapes, we have many adventures in store for you. Come, discover these destinations, each with their own distinctive Chatrium hallmark.
Our Special Offers
Golfing in the highlands of Chanthaburi? A scenic lakeside getaway in Yangon? An extended stay in the heart of vibrant Bangkok? Spanning multiple destinations, Chatrium Hotels & Residences strive to provide for all. Travelling solo, with family, on business or for leisure, we've created a package of special offers that will bring magic to your dreams.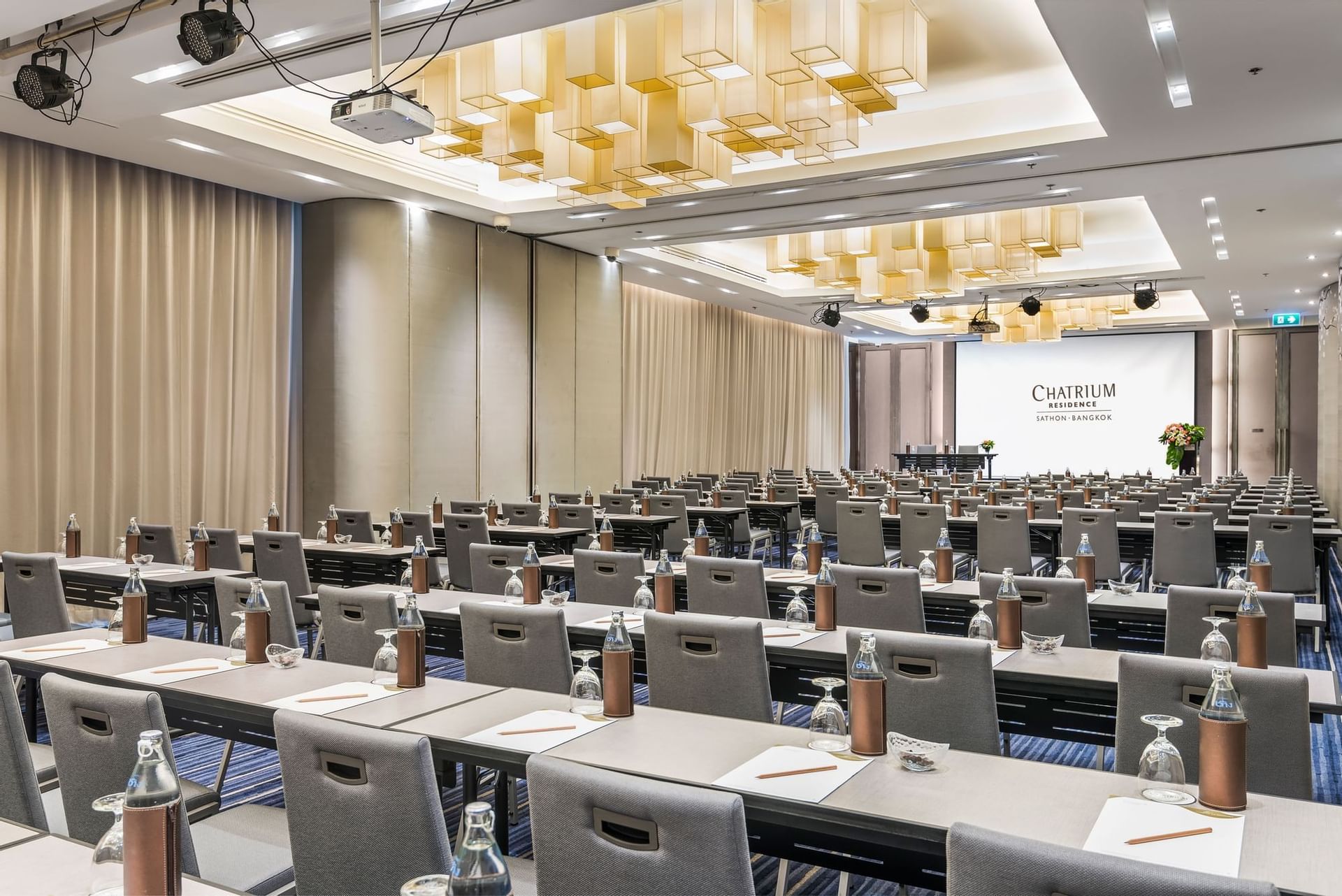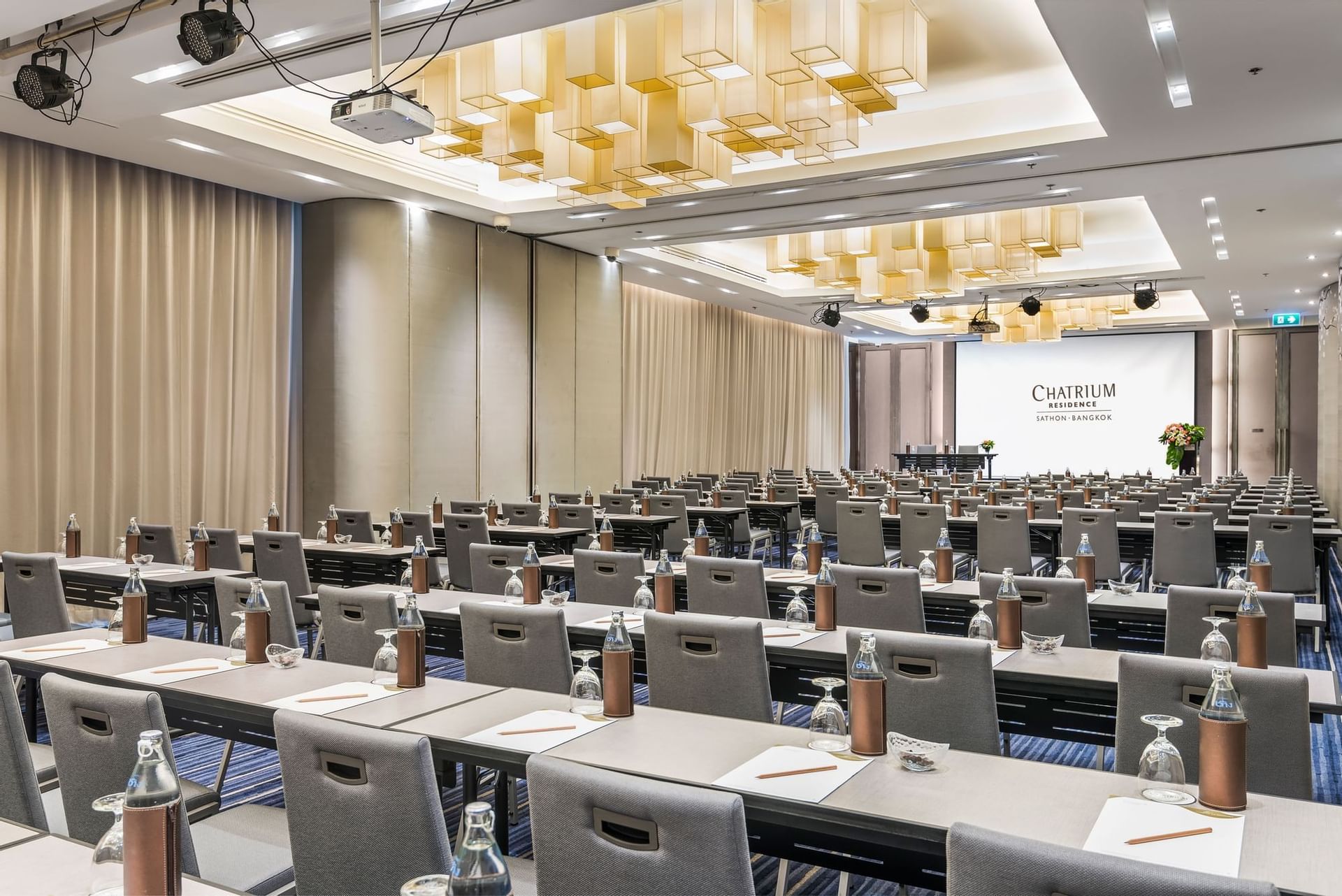 MEETING & EVENTS
Bangkok | Chanthaburi | Yangon | Niseko
Whatever the function you have in mind, be assured that we will make it truly memorable. From Bangkok event venues for meetings and cocktails to Yangon venues for weddings, we have a space to suit you.
DINING
Bangkok, Yangon and Chanthaburi host the crème da la crème of international gourmet experiences. We are proud to say that when it comes to 'quality with unrivalled choice', you'll have to look no further than Chatrium Hotels and Residences.
Get triple points for Chatrium Point Plus members!
Chatrium Point Plus (CPP+) is the loyalty program of Chatrium Hotels & Residences and is designed to recognise and reward our most valued guests for their loyalty and trust. And now being a member has just got even better, as you can get triple points and bonus points in amazingly simple and easy ways from now until 31 March 2022. Take a look below how you can earn more CPP+ points and redeem them for remarkable experiences at Chatrium.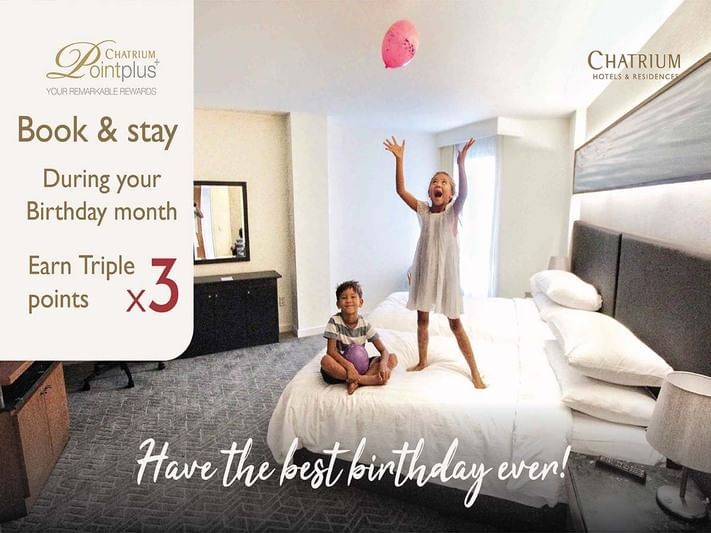 CHATRIUM HOTEL ROYAL LAKE YANGON CROWNED AT THE WORLD TRAVEL AWARDS 2021
At the 28th Annual World Travel Awards, Chatrium Hotel Royal Lake Yangon was crowned Myanmar's Leading Business Hotel 2021 and Myanmar's Leading Hotel Suite 2021. This is an exceptionally gratifying moment for the entire team and General Manager, Ms. May Myat Mon Win at Chatrium Hotel Royal Lake Yangon, as these prestigious awards are voted by independent travelers from all around the world.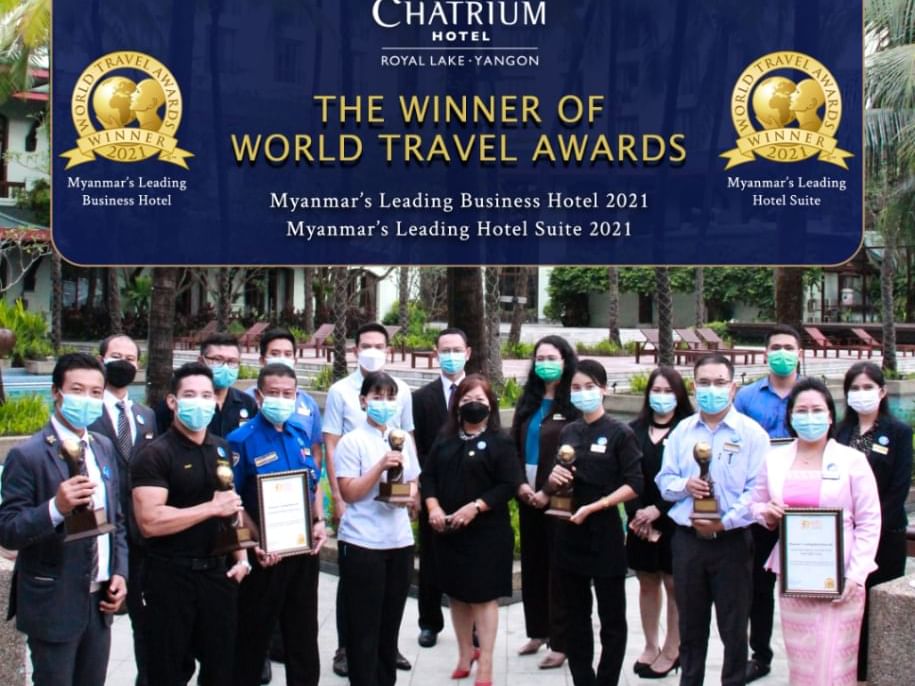 WE ARE ALL VACCINATED AT CHATRIUM YANGON! WITH ABSOLUTE CONFIDENCE, WE ARE HERE TO SERVE YOU.
27th September 2021:The health and safety of our guests and staff are paramount at Chatrium Hotel Royal Lake Yangon.
In compliance with World Health Organization (WHO) and Ministry of Health (MOH) guidelines, we are therefore pleased to inform everyone that all of our associates have received the Covid-19 vaccination and are ready to take care of you with our usual exceptional service and high hygiene standards.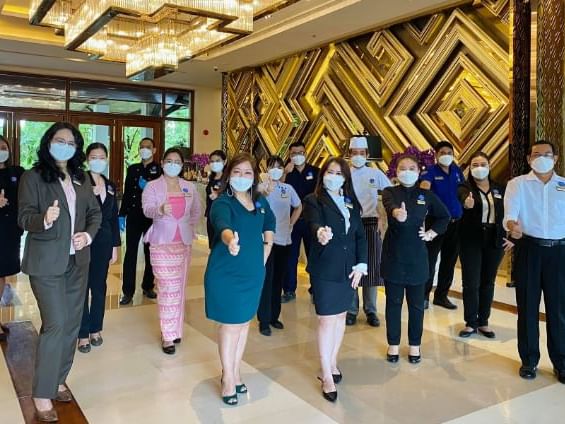 loyalty programme
your remarkable rewards
Exclusive Rewards and Privileges follow our members everywhere, so be sure to sign up today so those points don't run away!