Join Our Team - Best Hotel Jobs In Thailand
Are you on the lookout for Thailand hotel jobs? We give you the opportunity to work with one of the leading names in the industry and gain invaluable experience in the international hospitality trade. We are constantly looking for promising individuals who share our core values and can be an asset to our team of skilled and dedicated people. You will not only learn from some of the most experienced professionals in the industry, but also gain hands-on training in multiple spheres. Come join our Chatrium family, grow with us and embark on a rewarding career that will take you to new heights.
CHATRIUM HOTEL RIVERSIDE BANGKOK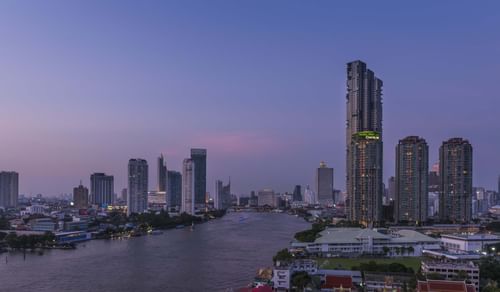 CHATRIUM HOTEL RIVERSIDE BANGKOK
Handyman
Job description
Report to Engineering Supervisor - Handyman
Repair and maintenance request according to the departmental standards
Completion of work orders and preventive maintenance tasks
Works with all trade mechanics as required to help with repairs and maintenance
Changes filters, paint, match colors, electrical wiring, lighting, heating, ventilation, tend furnaces, boilers and air-conditioning units
Technician
Job description
Report to Engineering Supervisor
Handles and maintains all power tools
Completion of work orders and preventive maintenance tasks
Liaises with and assist providers of specialist support services, for example, contractors and suppliers
Observes the provisions of the relevant policies and procedure (POMEC) for hotel
Sous Chef Dim Sum
Job description
Produces consistently high-quality food production and presentation that meet designed standards
Adhere to standard recipes and plate presentation in order to maintain standards of quality in production and presentation
Ensures well prepared of Mise-en-place
Ensures kitchen equipment are in good conditions
Monitors methods of stocking materials and fresh food
Uphold Kitchen cleanliness and hygiene, follow HACCP program as lead by Hygiene Officer, including physical cleaning of areas as required
Participates in achieving the kitchen's food cost
Restaurant Manager – River Barge Service
Job description
Report to Assistant Director of Food & Beverage
Ensures smooth running of respective outlet operation in accordance to established concept
Monitors service and food and beverage standards in the outlet
Seeks ways to maximize revenues, covers, average check and profit
Ensure that service and kitchen management is fully aware of market needs and trends and that the products offered meet these requirements
Chef de Partie – Pastry & Bakery
Job description
Report to Pastry Chef
Helps develop new dishes and menus
Assists in all kitchen-related activities, including ordering supplies and helping to manage the budget
Responsible for keeping a portion of line cooks or station chefs' on time and organized during production
Assists with the coordination of events, such as banquets
Oversees all preparation, cooking and presentation for plates and also plays a part in the cooking and presentation of the foods within specialty area
Relays orders to respective station cooks and ensures each menu item is prepared on time
CHATRIUM RESIDENCE SATHON BANGKOK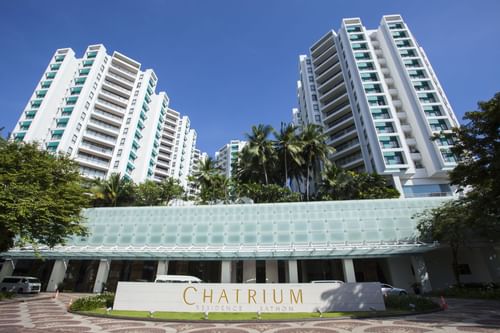 CHATRIUM RESIDENCE SATHON BANGKOK
Finance & Accounting
AP Supervisor
Qualifications:
Thai national only
Age Between 30-40 years
At least 3 years experience in the position
Job Description:
Ensures effective system to track Accounts Payable for effective cash flow management
Batches invoices, post and distribute to Department Heads for their approval
Audits price and quantity variances as per daily Receiving Variance Report
Determines all payments due and submits disbursement schedule to Director of Finance or designated assistant for approval prior to the preparation of checks
Organizes and carry out physical inventory at assigned area during month end and prepares Inventory Movement and Discrepancies Report to compare the book inventory against physical inventory, investigates any material differences
Housekeeping
Room Attendant
Qualifications:
Thai national only
Age between 20-35 years
0-2 years experience or related job
Job Description:
Cleans and makes up guest room including bedroom, living room, bathroom, dining room, pantry, kitchen, extra bed, baby cot and playpen (if any).
Update and verifies room status, completing Room Verification Report.
Reports on Lost and Found items, lost or damage of guest supplies and room defects to supervisor
Responds to guests' request
Others as assigned
Order Taker
Qualifications:
Thai national only
Age between 20-35 years
0-2 years experience or related job
Job Description:
Handle lost and found items, receive and return items as well keeps record updated.
Coordinate and communicate with room attendant and Front Office Department
Handles requests of in-house guests and coordinate with concerned personnel.
Controls guest room supplies and cleaning supplies.
Others as assigned
Food & Beverage
Waiter/Waitress – Hostess
Qualifications:
Thai national only
Age between 20-30 years
0-2 years experience or related job
Job Description:
Greets and interacts with arriving guests when they enter the outlet, ensures guest's first impression, assesses available table for guests and escorts them to the table
Sets up dining table, arranges utensils and equipment which are in line with design standard.
Explains how various menu items are prepared, describing ingredients and cooking methods.
Takes and serves guest orders promptly and according to service manual.
Prepares checks that itemize and total meal costs and sales taxes
Others as assigned
Front Office
At Your Service Officer
Qualification:
Thai national only
Age between 21-28 years
0-1 year experience or related job
Job Description:
Provides telephone call service for internal and external communications
Acts proficiently in all aspects of emergency procedures. Remains calm, alert, and efficient in the event of a major incident or problem at the hotel and maintains professional discretion
Provide a wide range of information pertaining to the hotel and activities in local area.
Reports problems occurred during work shift, brief and handover to colleagues before off duty.
Others as assigned
CHATRIUM NISEKO JAPAN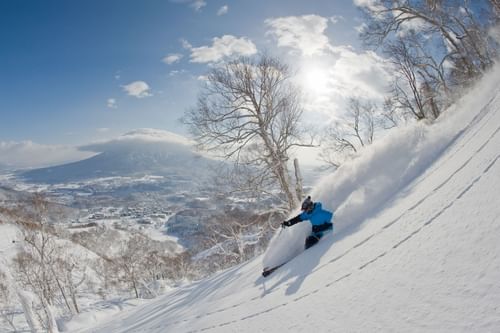 CHATRIUM NISEKO JAPAN
Front Office Manager
Job description
Establishes rapport with guests maintaining good customer relationship and handle all guest complaints, requests, and enquiries on Front Office services
Verifies that guest's check-in/out are receiving the best possible service in line with Hotel brand and service standards.
Ensures the Front Office operates successfully and are individually profitable in accordance with the standard of the hotel.
Works closely with Housekeeping and Engineering Departments to ensure the best condition and cleanliness of guestrooms, corridor, and public areas.
Ensures commercial management techniques of availability control are applied to achieve the maximum of room sales.
Pro-actives in seeking guest contact and maintaining excellent public relations.
Ensures that guest history records are up to date at all times.
Be aware of new market trends and activities of competitors ensuring that the operation is always one-step ahead of the competition.
Implements a consistent guest recognition programs and maintain a relevant guest database.
Focuses attention on improving productivity levels and the need to prudently manage utility/payroll costs within acceptable guidelines ensuring optimum deployment and energy efficiency of all equipment.
Finance Manager
Job description
Assists in the development and implementation of goals, policies and procedures relating to financial management, budget, accounting, and/or payroll.
Supervises and participates in the preparation of various financial statements and reports.
Directs the installation and maintenance of accounting records to show receipts and expenditures.
Directs the maintenance of general and subsidiary ledgers, accounts receivable, revenue distribution, depreciation, cost, property, and operating expenses, and insurance records.
Directs and participates in cost analyses and rate studies.
Prepares statements and reports of estimated future costs and revenues.
Establishes system controls for new financial systems and develops procedures to improve existing systems.
Coordinates preparation of external audit materials and external financial reporting.
Reviews financial statements with management personnel.
Directs the installation and maintenance of new accounting, timekeeping, payroll, inventory, property, and other related procedures and controls.