Chatrium Hotels & Residences
FEEL THE REMARKABLE
Elegant spaces in remarkable places. Discover action-packed urban escapes and secluded sanctuaries where wellness, adventure, world-class service and gastronomy are a given. Where locales influence our unique properties and guests are instantly locals. Where meaningful experiences linger long and extraordinary staff meet your every need.
Experience the time of your life amidst timeless luxury at Chatrium Hotels & Residences; the epitome of elegance.
Our Hotels
'Chatrium', our distinctive hotels and residences brand, is unique in every sense. Feel the Remarkable in a world where fantasy touches reality, and "Wow!" flows easily from the lips.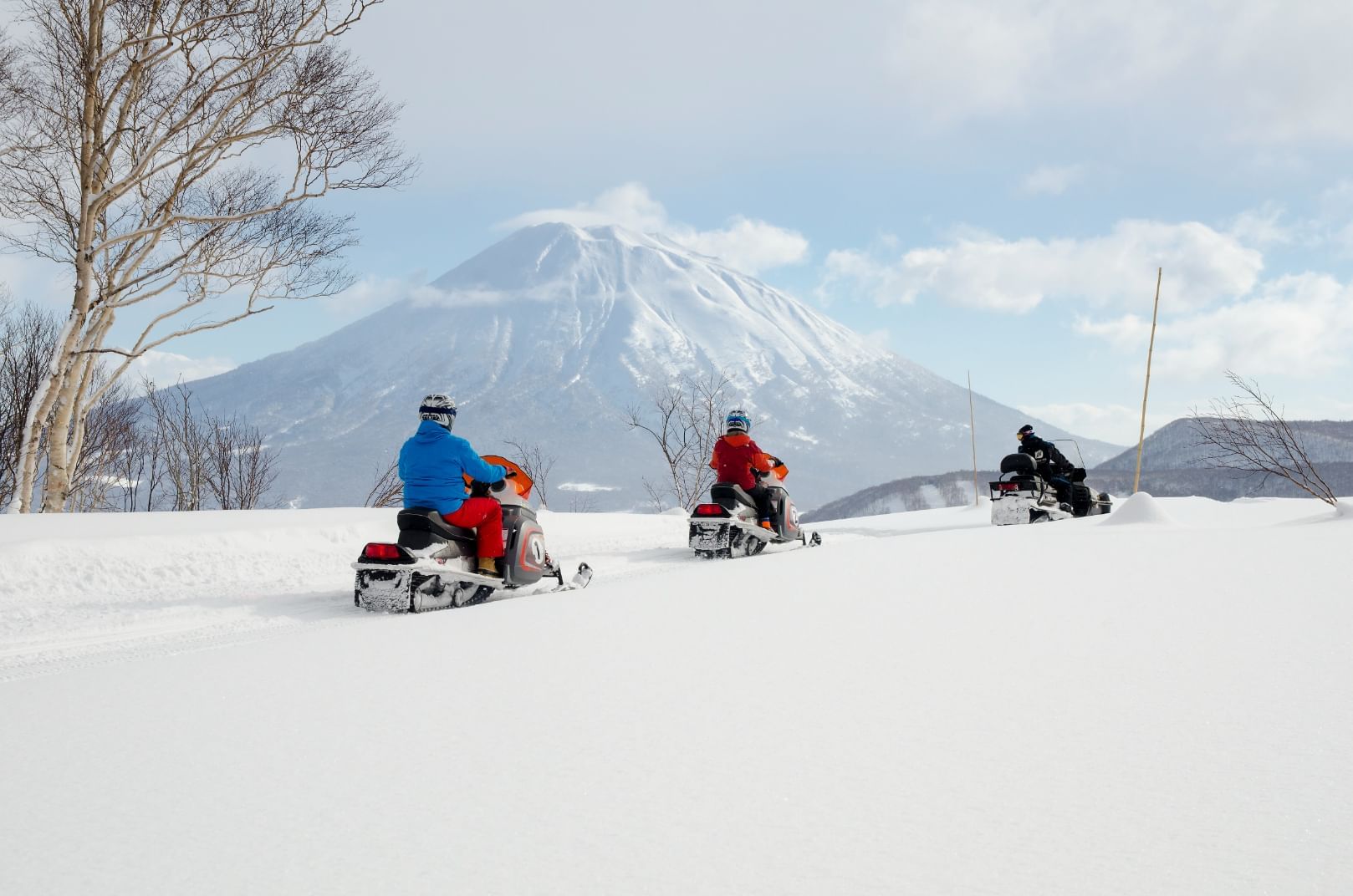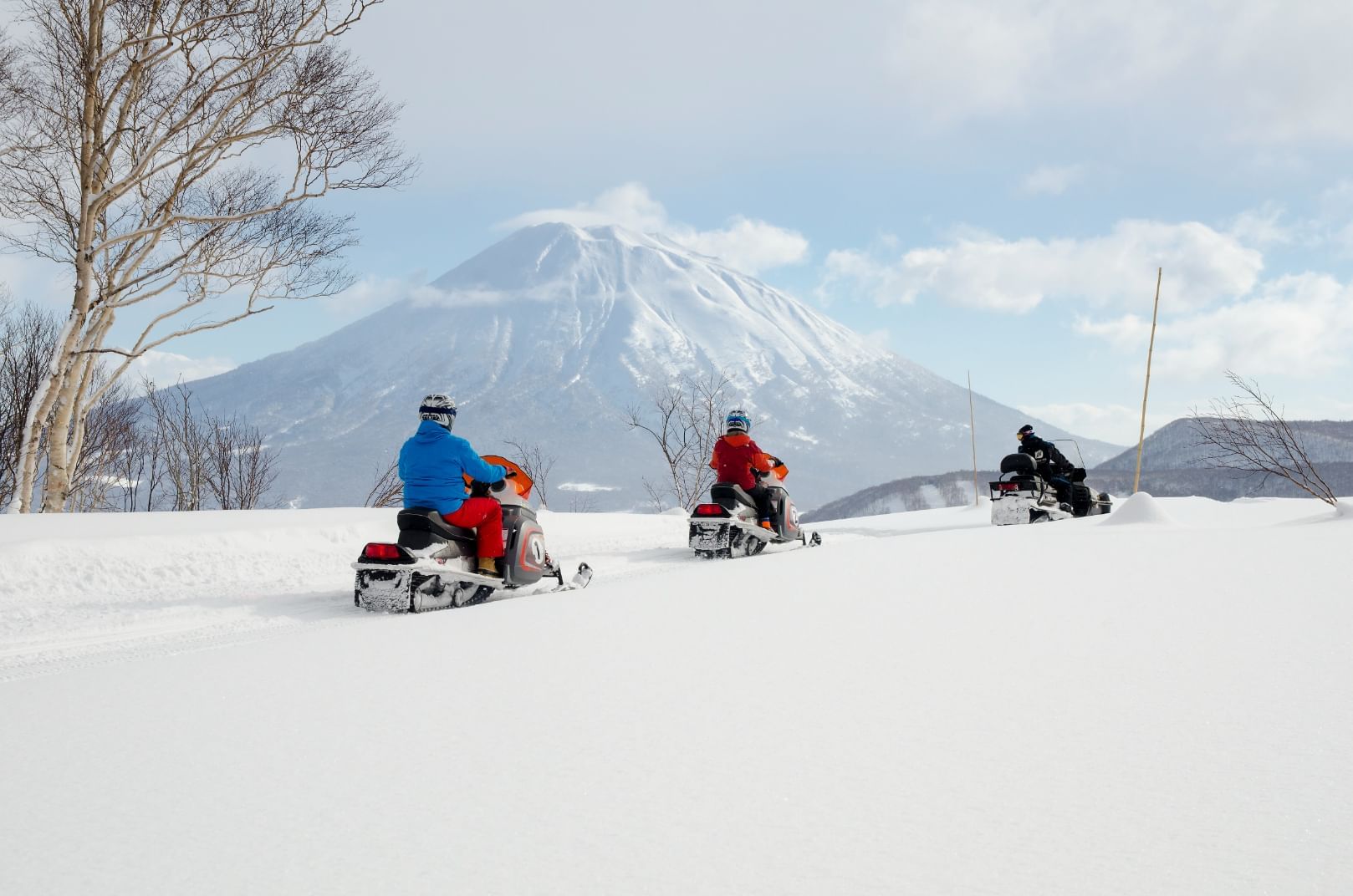 DISCOVER
Bangkok | Chanthaburi | Yangon | Niseko
Strategically located at key regional destinations, our luxury Bangkok hotels and properties in Chanthaburi and Yangon let you truly immerse yourself in the cosmopolitan culture and rich heritage unique to the area. Be it experiencing one of Asia's most dynamic capitals for business, dining and shopping, wandering around ancient temples and palaces, or exploring breathtaking natural landscapes, we have many adventures in store for you. Come, discover these destinations, each with their own distinctive Chatrium hallmark.
Our Special Offers
Golfing in the highlands of Chanthaburi? A scenic lakeside getaway in Yangon? An extended stay in the heart of vibrant Bangkok? Spanning multiple destinations, Chatrium Hotels & Residences strive to provide for all. Travelling solo, with family, on business or for leisure, we've created a package of special offers that will bring magic to your dreams.
Slideshow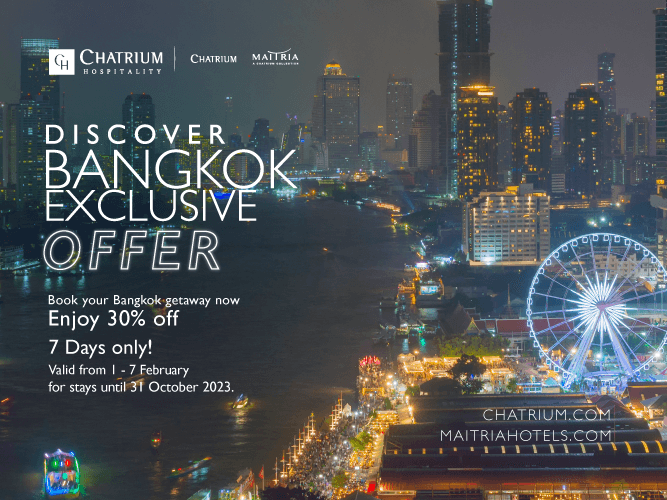 DISCOVER BANGKOK EXCLUSIVE OFFER
Treat yourself to a five-star getaway with our limited-time offer 30% Off. Book between 1-7 February for stays until 31 October 2023 and enjoy exclusive benefits, including complimentary daily breakfast and welcome minibar. Book your stay now!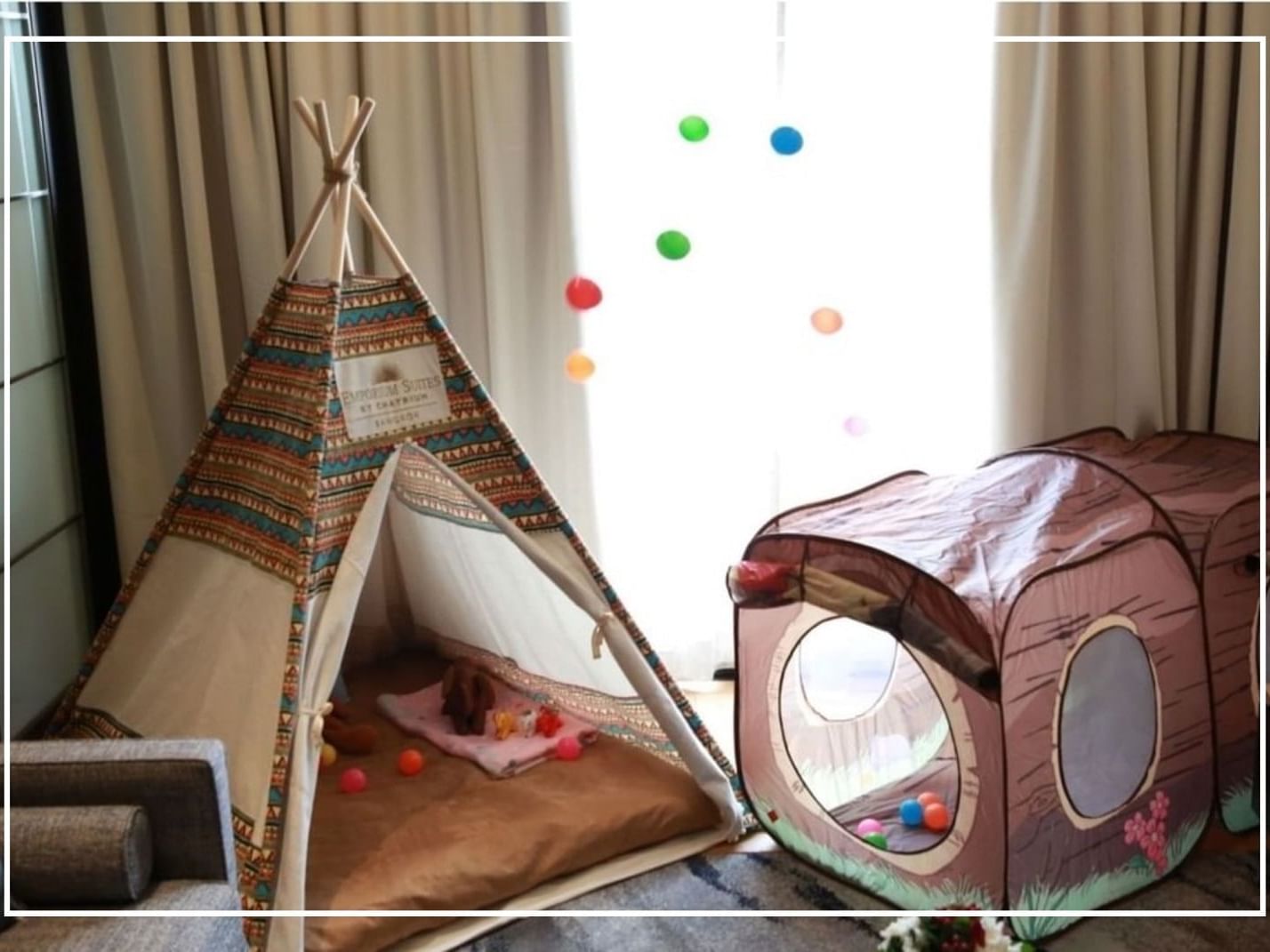 FAMILY FUN
Come to Chatrium Hotels & Residences for a super family getaway and enjoy a range of exclusive benefits too. With amazing countryside plus incredible activities to enjoy, an unforgettable family escape awaits you.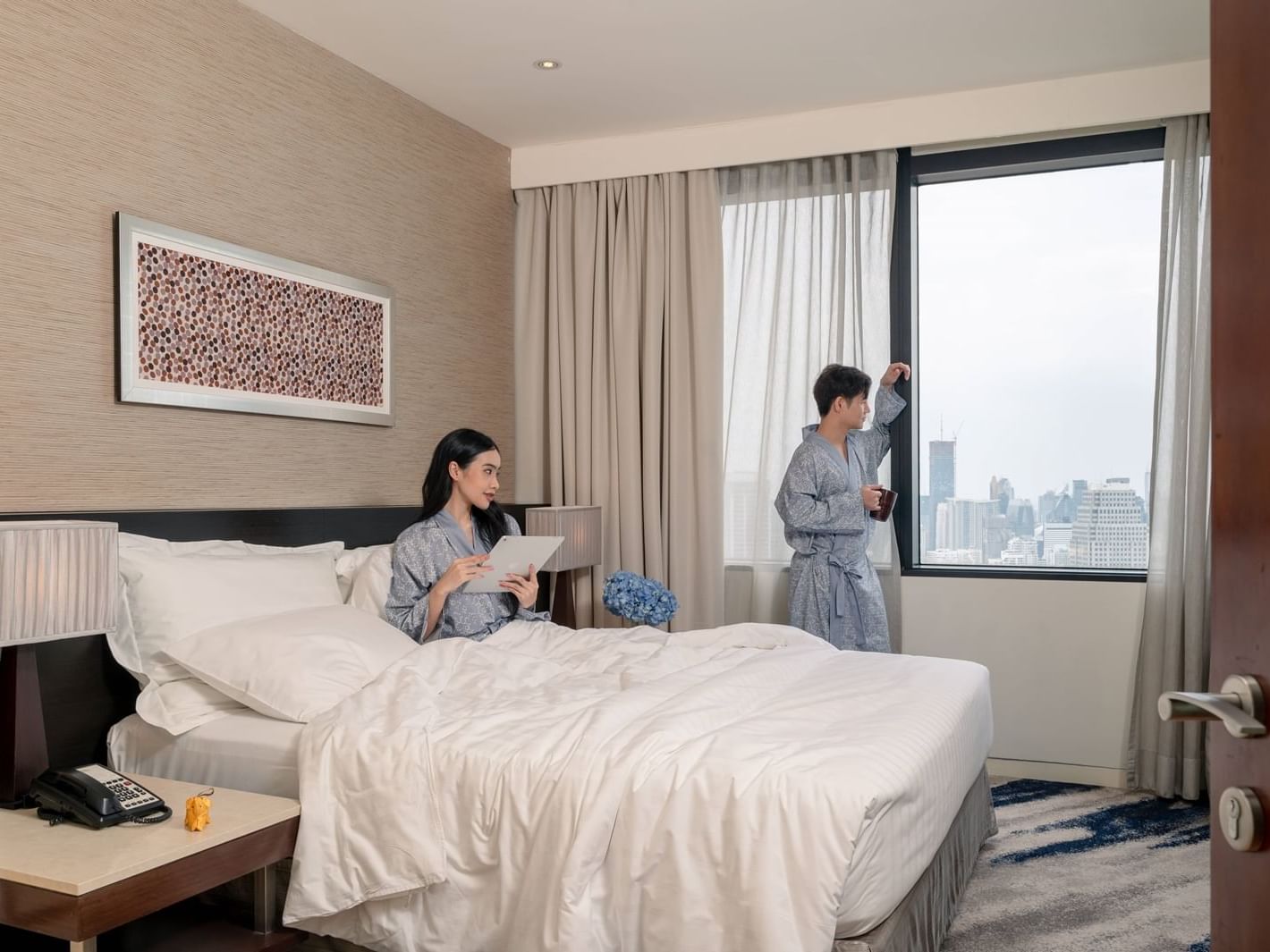 BEST AVAILABLE RATE
"We're all different, and we all have different needs at different times. Our 'Best Available Rate' is designed to be as flexible as your day needs to be, leaving you free to decide, breakfast or not?"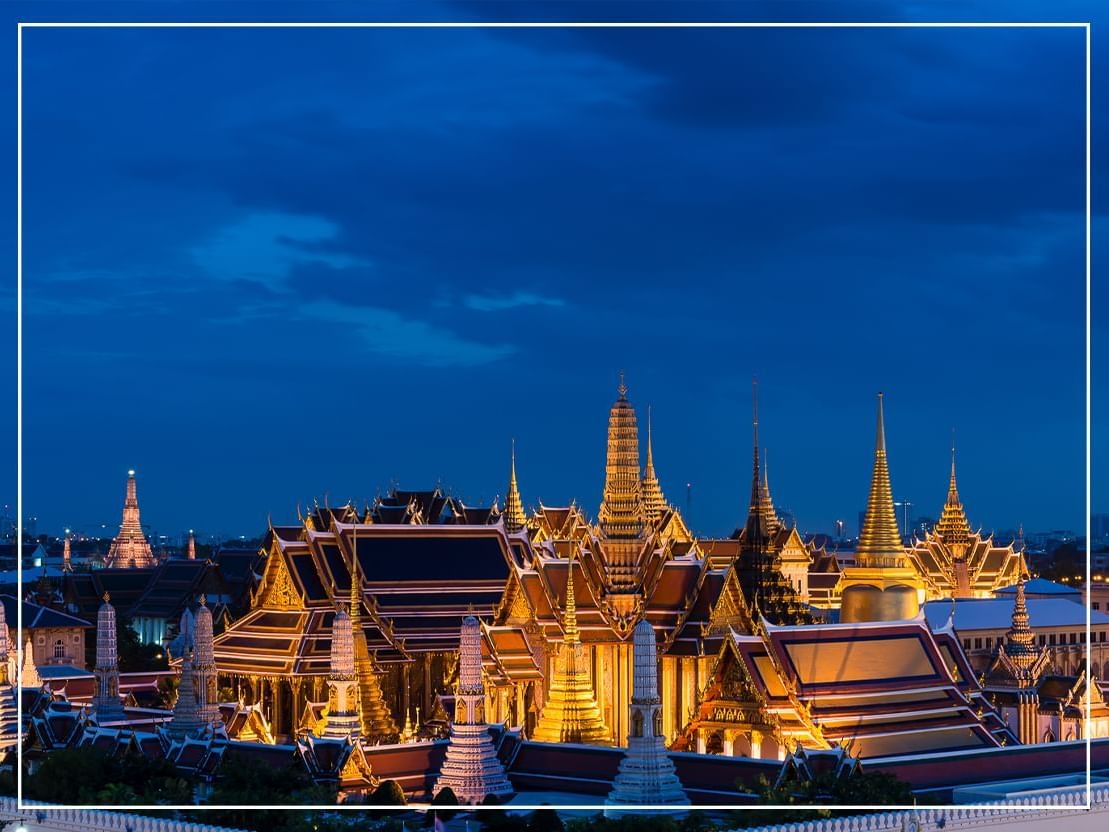 ADVANCE SAVER
Book ahead to achieve some outstanding savings and other complimentary benefits!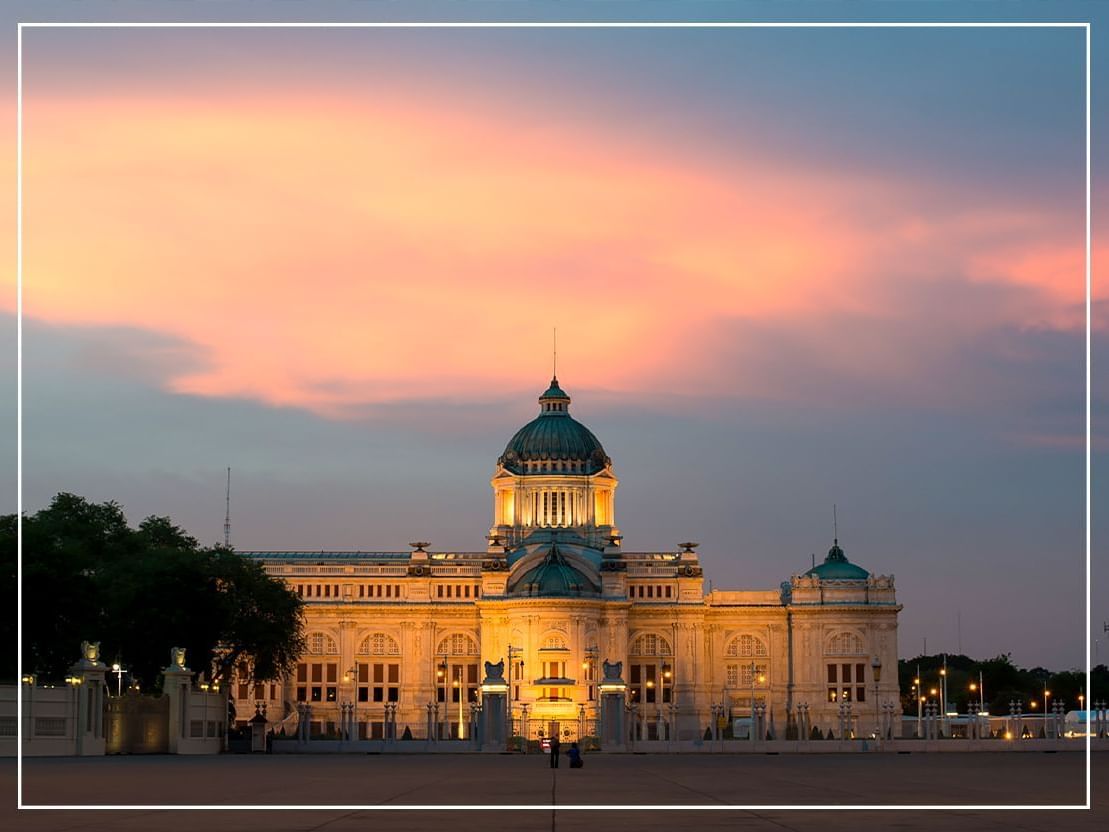 STAY LONGER AND SAVE
Stay a bit longer? Why not? You were settling in nicely anyway! What, I'll save money on my booking too? Give me that room key back, please.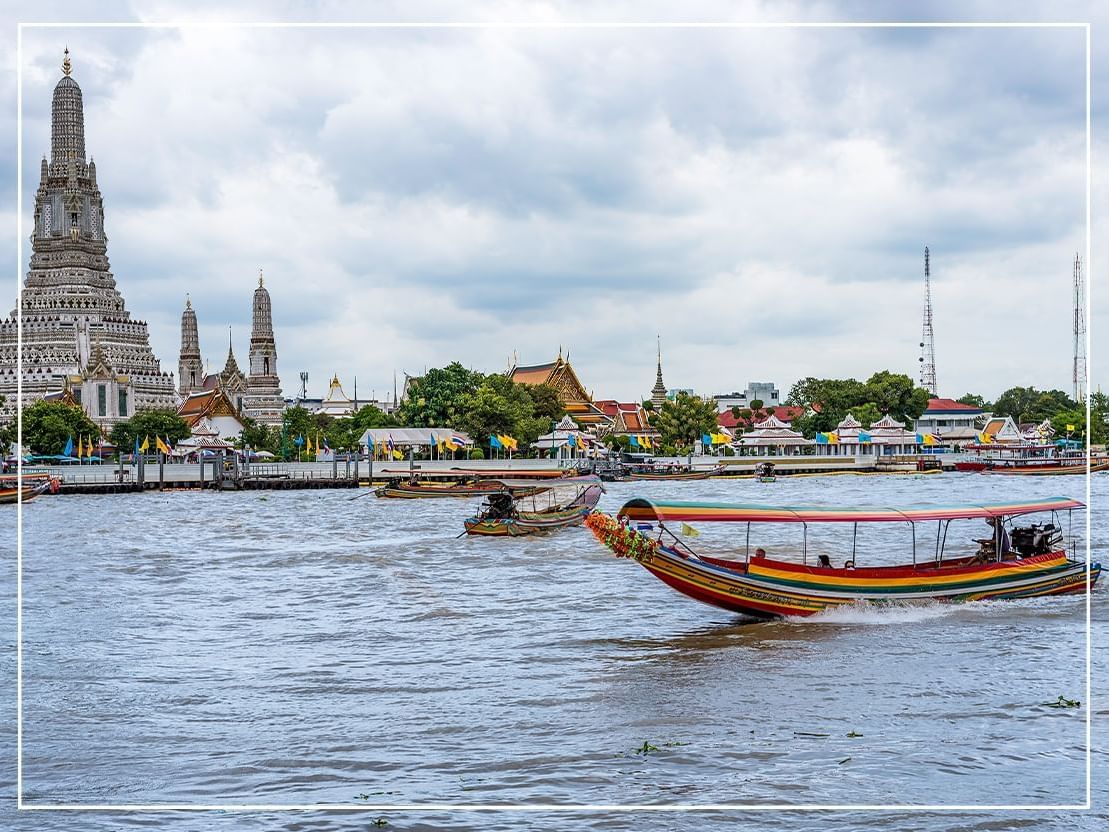 STAYCATION
Kick-start your vacation with this deal of deals, with an outstanding range of benefits and privileges; you'll struggle to check out!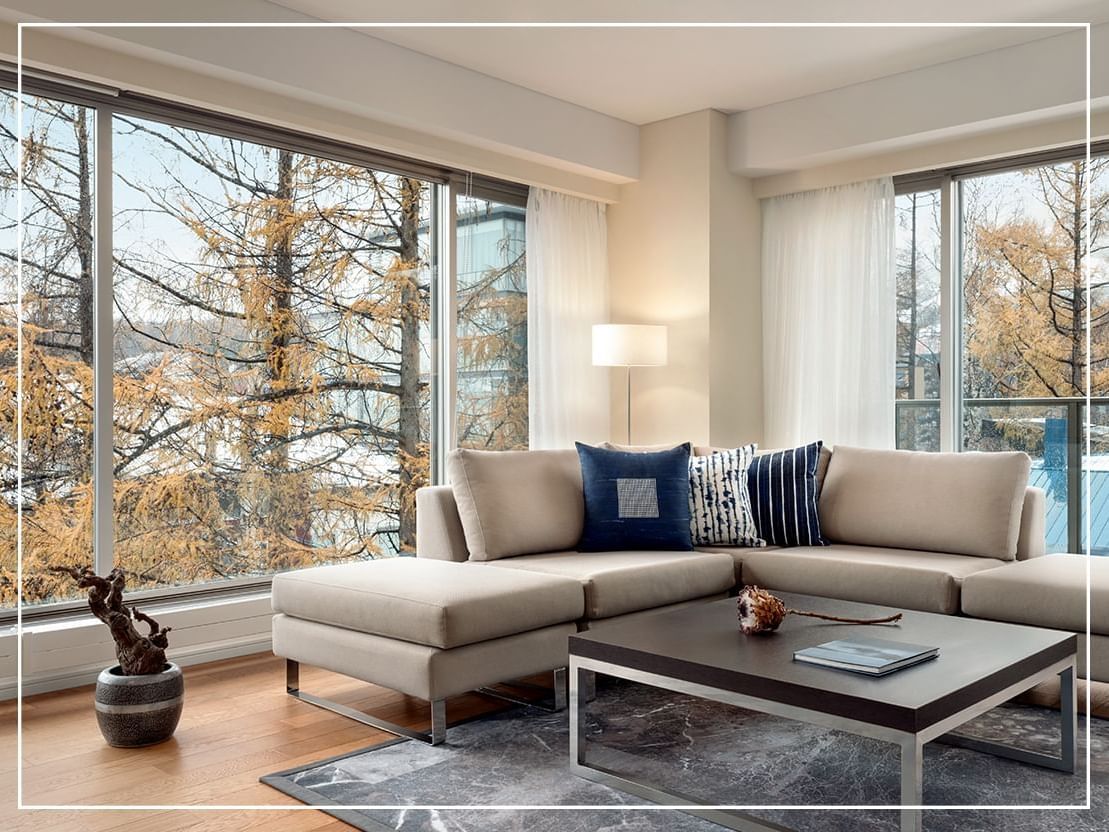 Weekday Hideaway
Join us and have a dream vacation, and it doesn't have to just be at the weekend. Make a booking now and enjoy a weekday hideaway at great rates and featuring incredible extra benefits. Plus amazing activities for all, an unforgettable family escape awaits.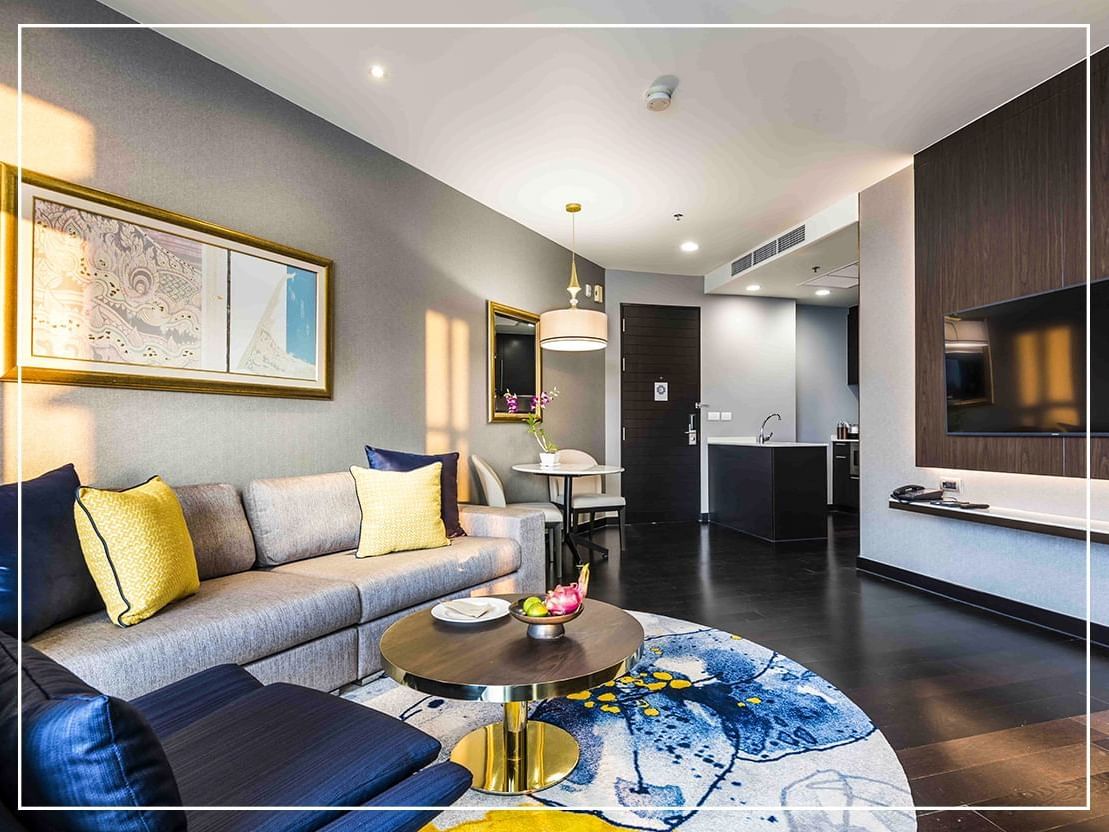 SUITE ESCAPE
Live the suite life! Endless views over the city, stunning vistas of the river. Choose your suite and get daily breakfast, flexible checkout, airport transfer & free minibar.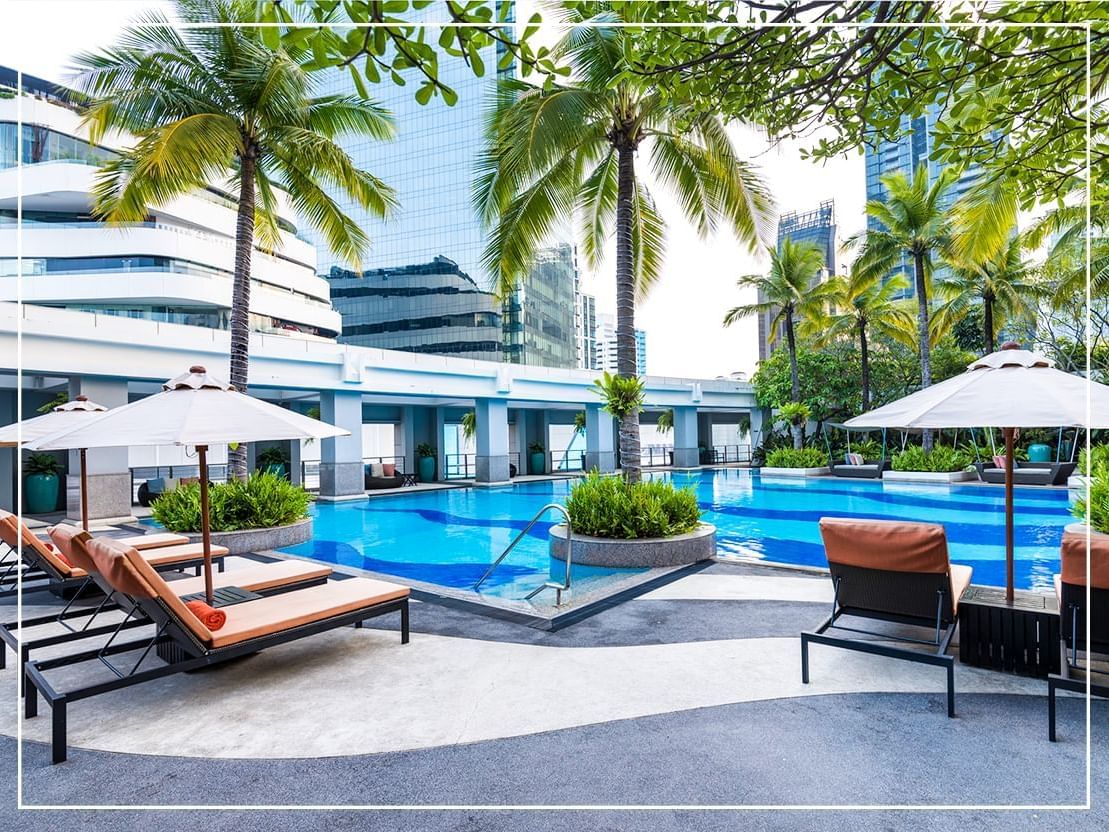 Time to Relax
You work hard and you've earned a break. Take some time to relax with out special deal breakfast plus a choice of Traditional massage one time per stay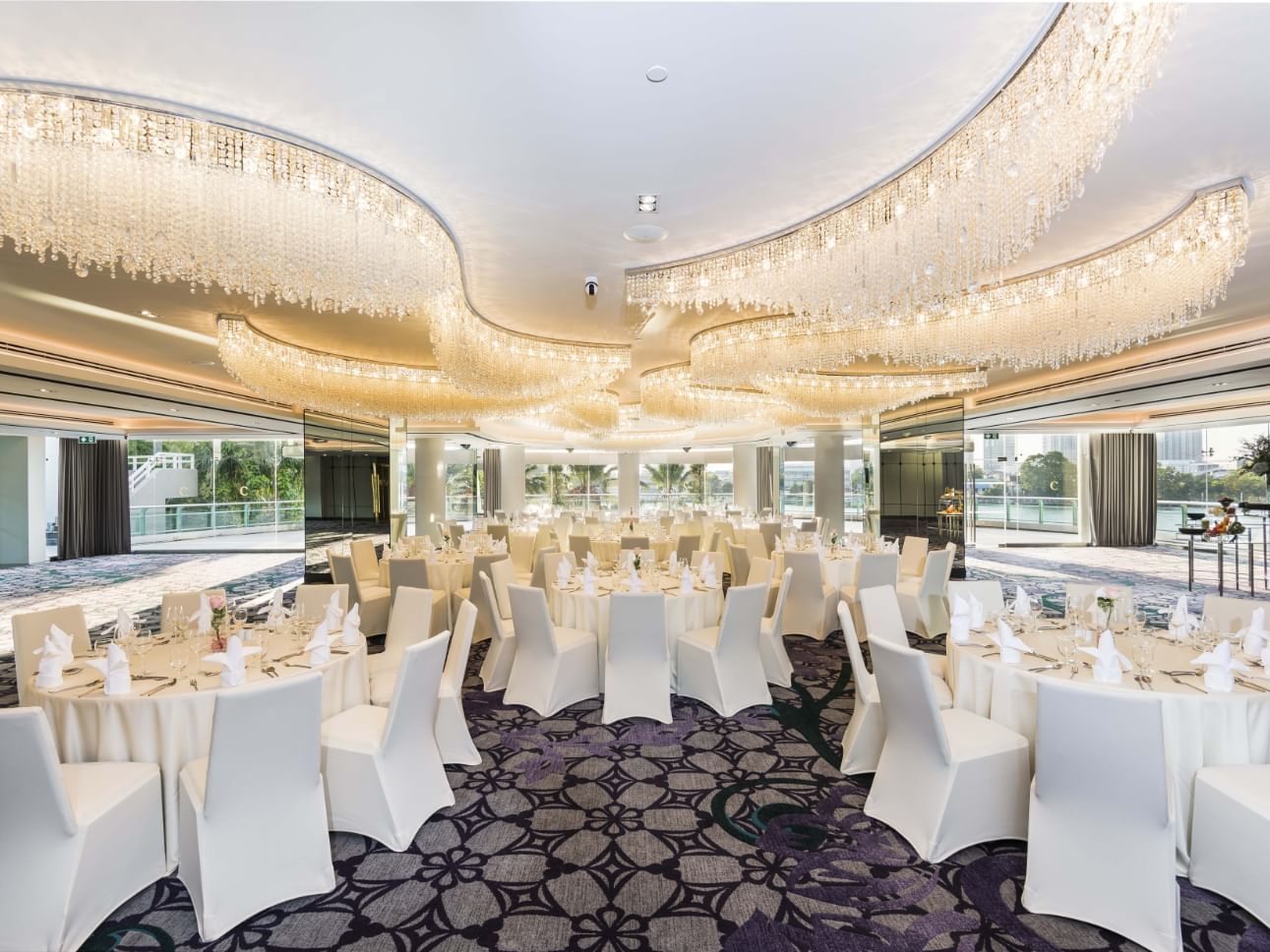 Sensational Staff Parties at Chatrium
As 2021 slides into fond memories, what can we expect from 2022? At Chatrium, bring your occasion, and we'll spark celebration! FUN, FUN, FUN at one of our star venues.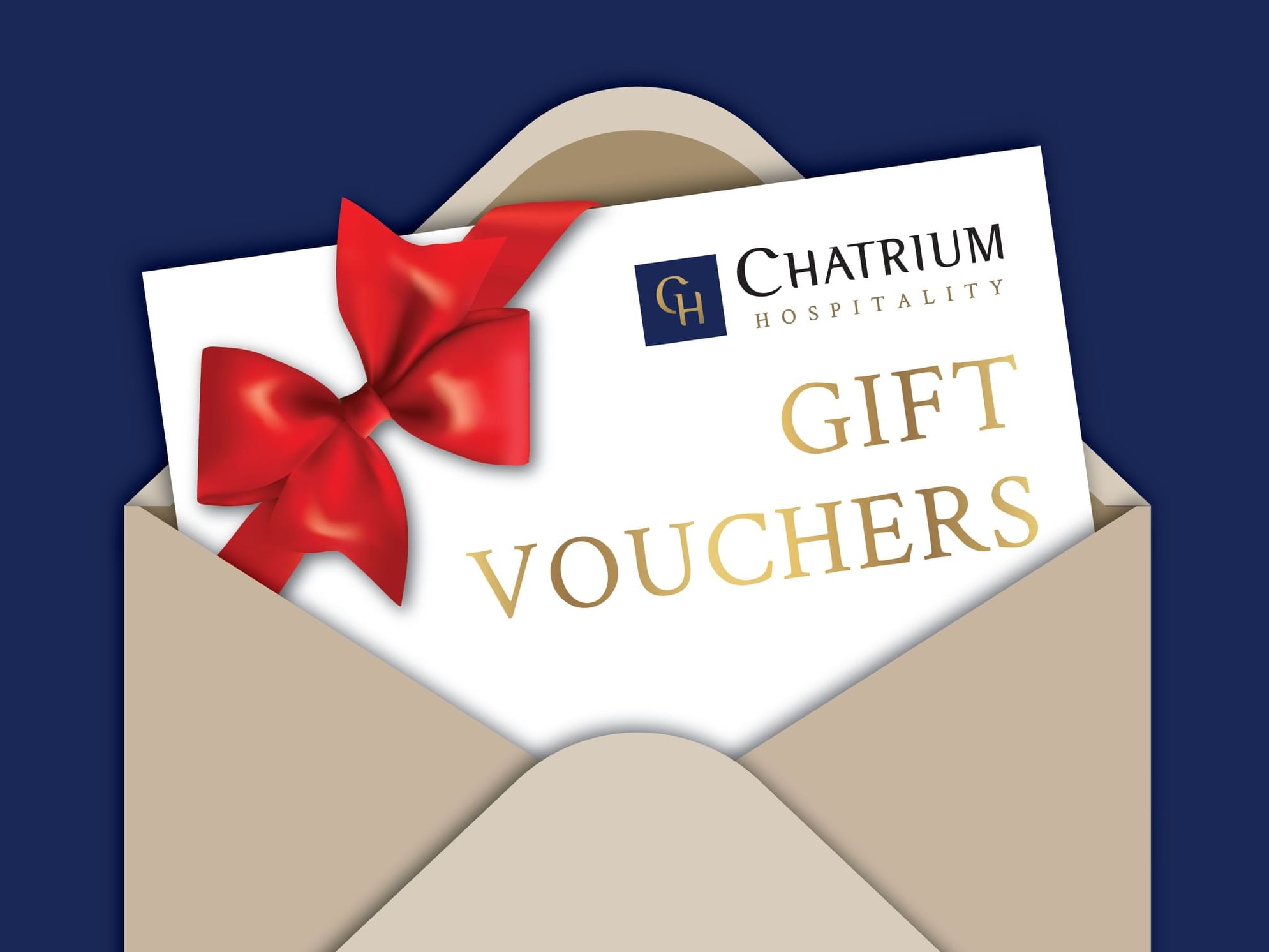 Chatrium Gift Voucher More Than Just A Gift. It's An Experience.
What's better than a present? A Chatrium experience; memories treasured forever.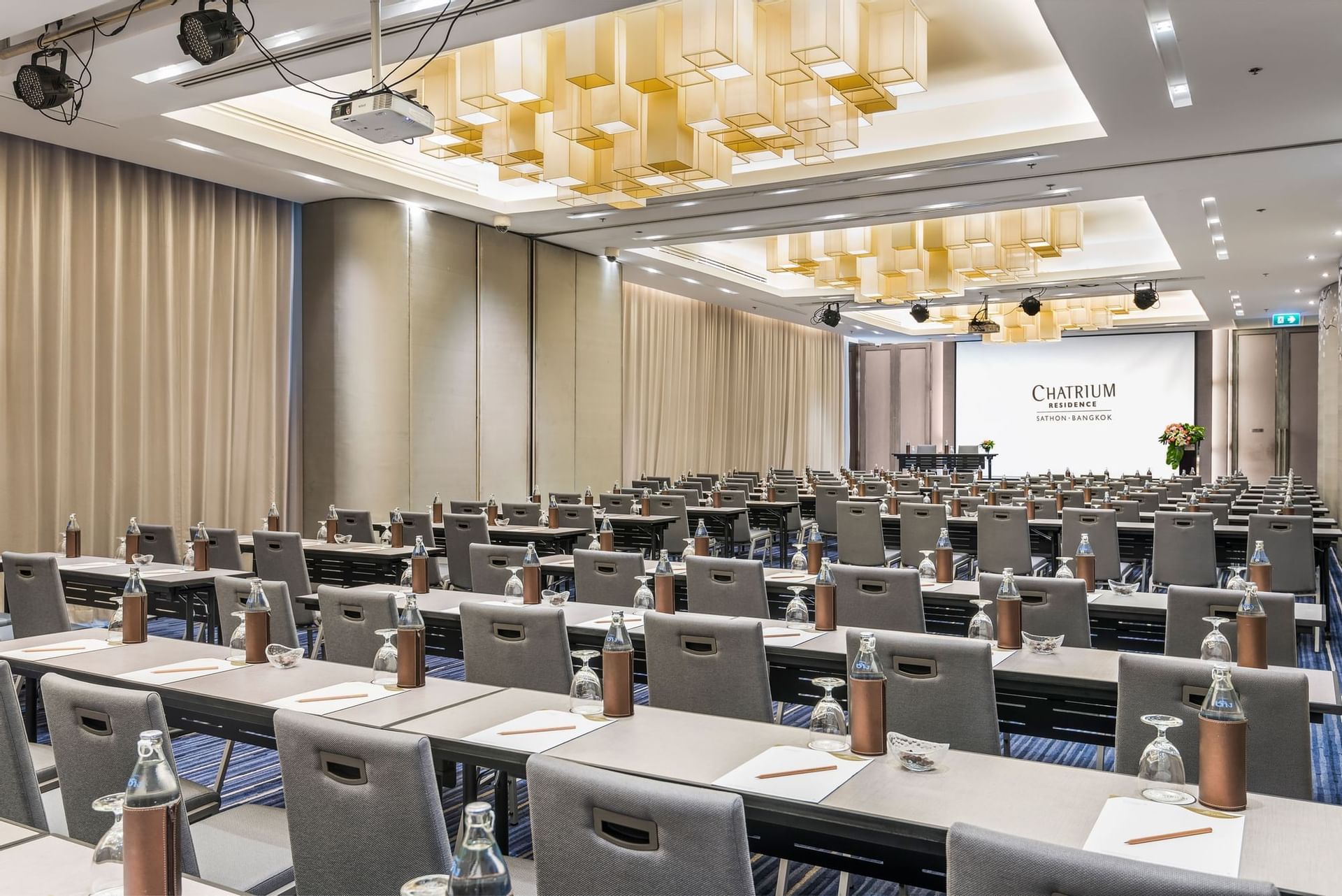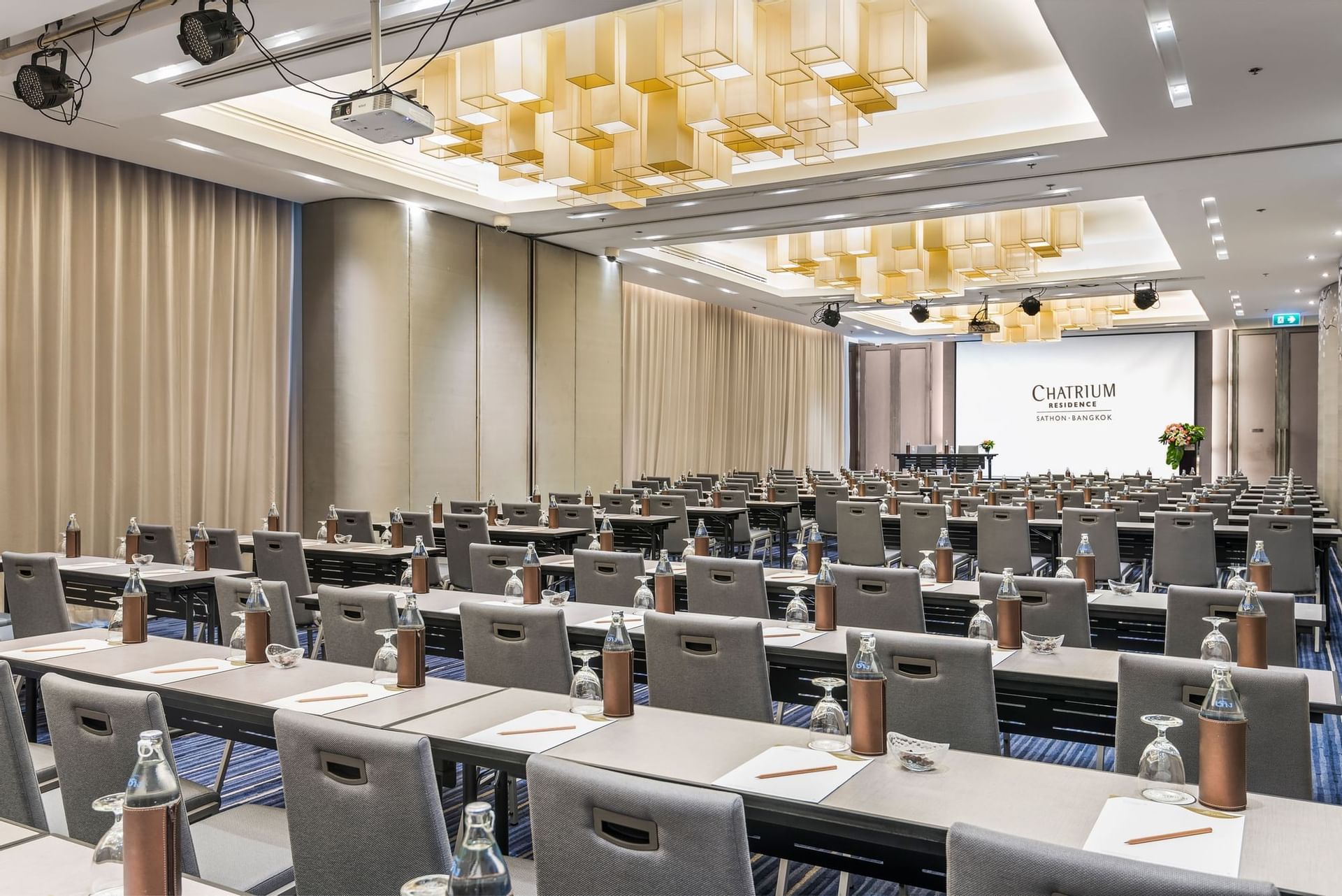 MEETING & EVENTS
Bangkok | Chanthaburi | Yangon | Niseko
Whatever the function you have in mind, be assured that we will make it truly memorable. From Bangkok event venues for meetings and cocktails to Yangon venues for weddings, we have a space to suit you.
DINING
Bangkok, Yangon and Chanthaburi host the crème da la crème of international gourmet experiences. We are proud to say that when it comes to 'quality with unrivalled choice', you'll have to look no further than Chatrium Hotels and Residences.
Celebrate Chinese New Year 2023
This Lunar New Year Celebrate New Beginnings at SAVIO
Chinese New Year Buffet at River Barge
Make The Lunar New Year Memorable With The Special Reunion Treasures Set Menus at The Emporia Restaurant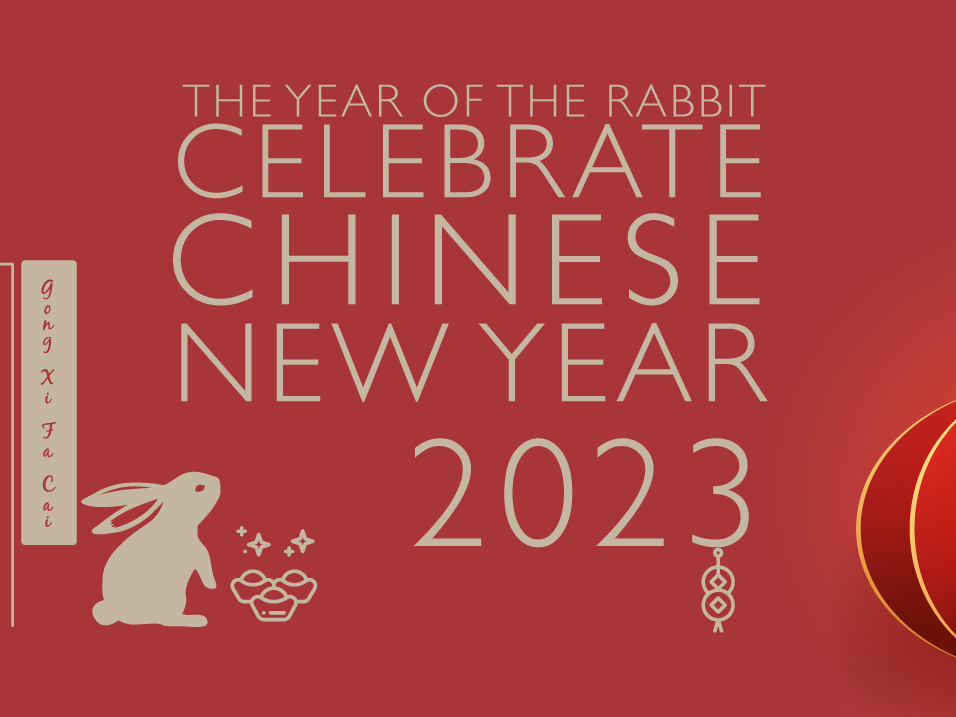 Chatrium Hotels & Residences transitions to a cage-free egg supply chain
As part of our 'Think First Think Earth' CSR policy and our continued commitment to a vision of sustainable hospitality, we firmly believe that animal welfare is an essential element of a responsible food and service supply chain. We also strive to provide our guests with the highest quality and safest ingredients.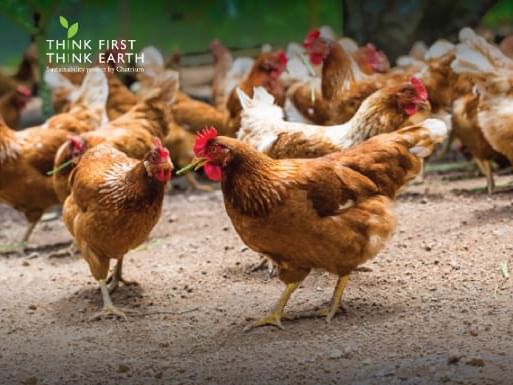 Solar Project
At Chatrium, we continue to build on our 'Think First Think Earth' initiatives under Chatrium Sustainability Project.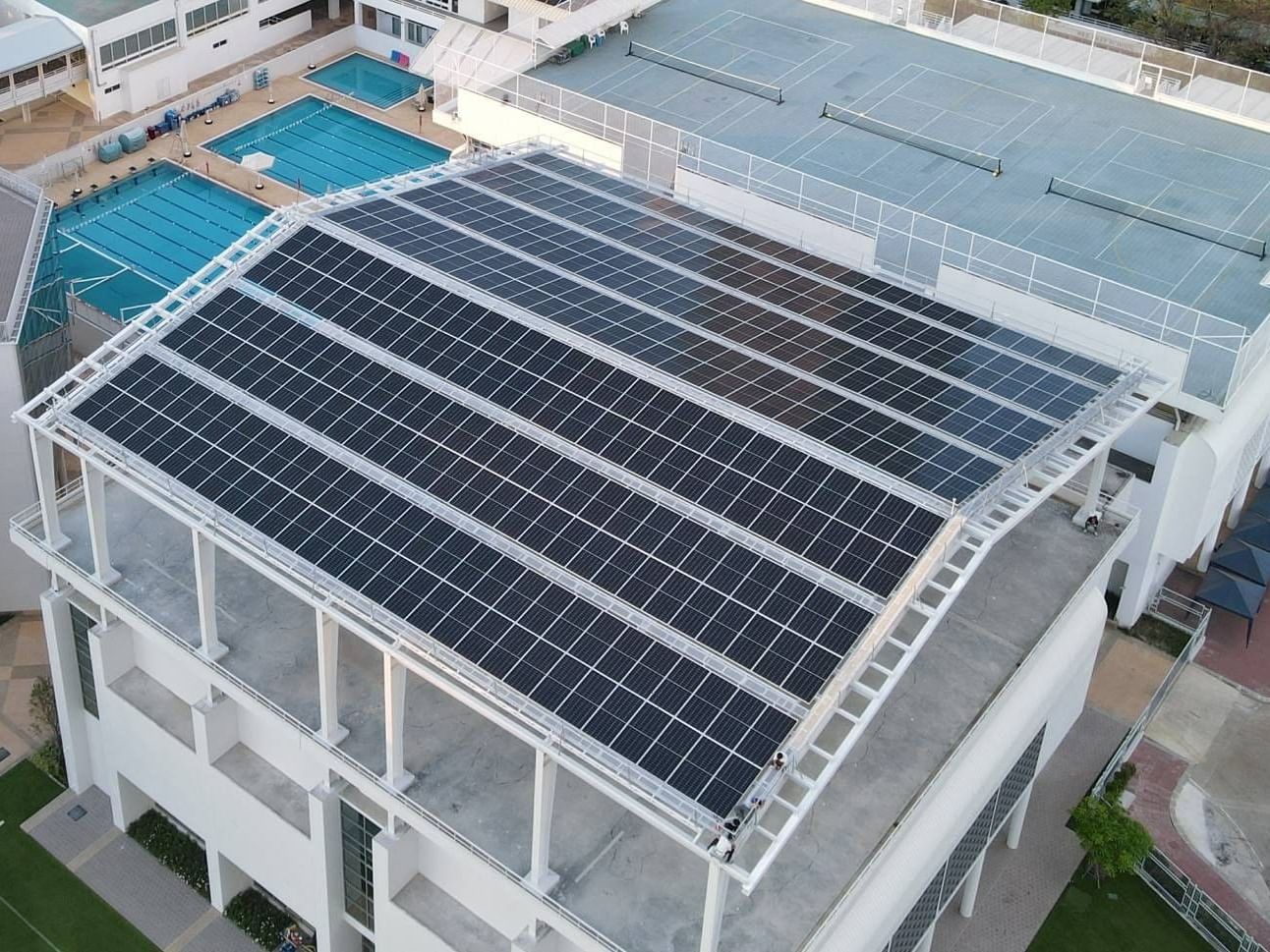 loyalty programme
your remarkable rewards
Exclusive Rewards and Privileges follow our members everywhere, so be sure to sign up today so those points don't run away!