Chinese Delights at Emporia Restaurant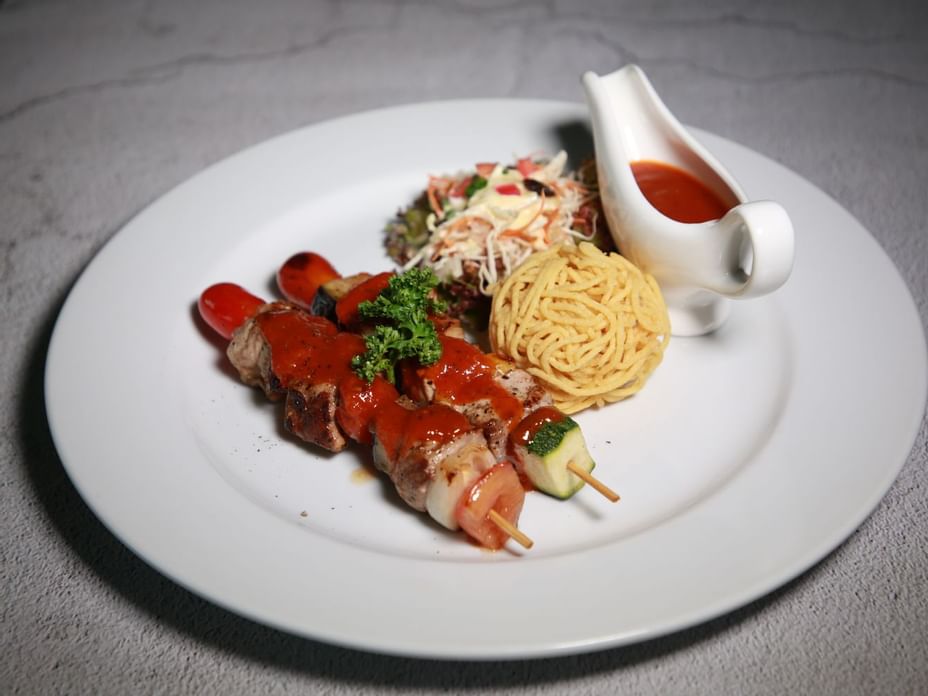 Thanks to the culinary magic of its chefs, Emporia has a devoted following addicted to its Chinese fine dining menu.
The relaxed and elegant ambience is complemented with stunning city views, the perfect setting for an indulgent dim sum lunch or dinner devoted to Cantonese and other Chinese delicacies.
The menu also features international favourites and a hearty breakfast, making it the perfect all-day dining spot. Order favourites like pork or beef skewers (THB300++), Sliced Pork with Orange Sesame Sauce (THB 350++), Scallop with White Egg Cream Sauce (THB 650++), Emporia Tradition Peking Duck (THB 1,415++) and more. End the meal on a popular sweet note as you dig into Mango Sticky Rice with Coconut Milk (THB 200++).
For reservations, please call The Emporia Restaurant
T : +66 (0) 2664 9999 ext. 1608