Take a culinary tour around the world at Flow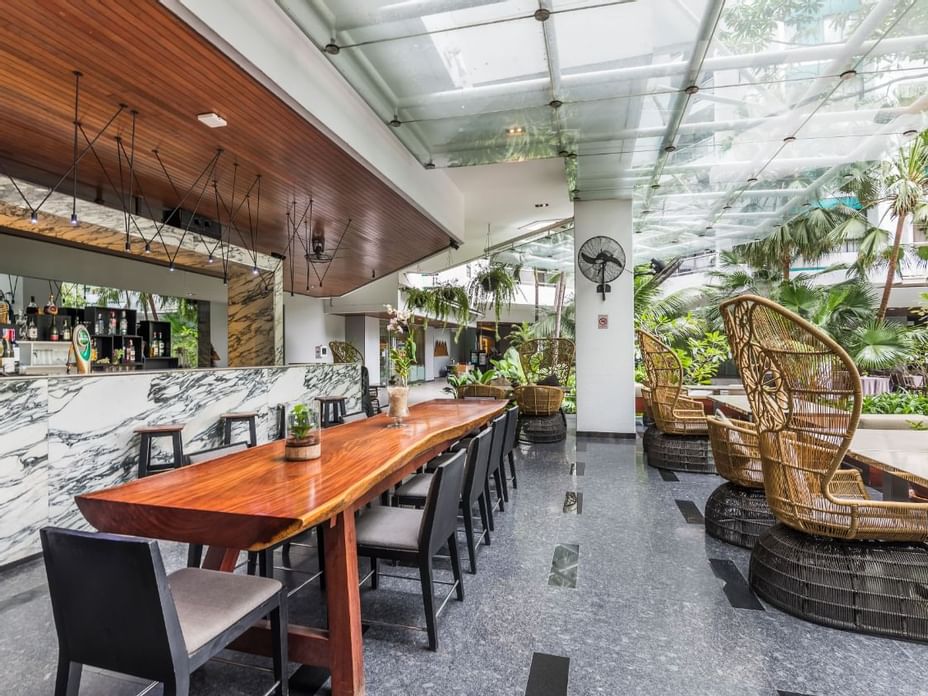 Start in Japan with Okonomiyaki, a delicious savoury pancake. Sample Mexico with our very popular fully loaded Nachos. Staying with the Hispanic theme, share a selection of premium Iberico cold cuts.
It is natural to then stop off in Italy with a selection of pasta dishes and take a side trip to India with Chicken Tikka Masala Pizza or a more traditional succulent Indian yogurt kebab. Of course, more people want to enjoy a staycation these days, so we have a great selection of Thai favourite like Pad Thai or a bowl of Tom Yum Goong (spicey Prawn soup).
If you want to avoid jet lag from the journey rest up for a night or two in one of the spacious suites.
Open for lunch and dinner daily. Flow-Reservations