Chatrium Hospitality partners with Corsair to recycle and reduce plastic waste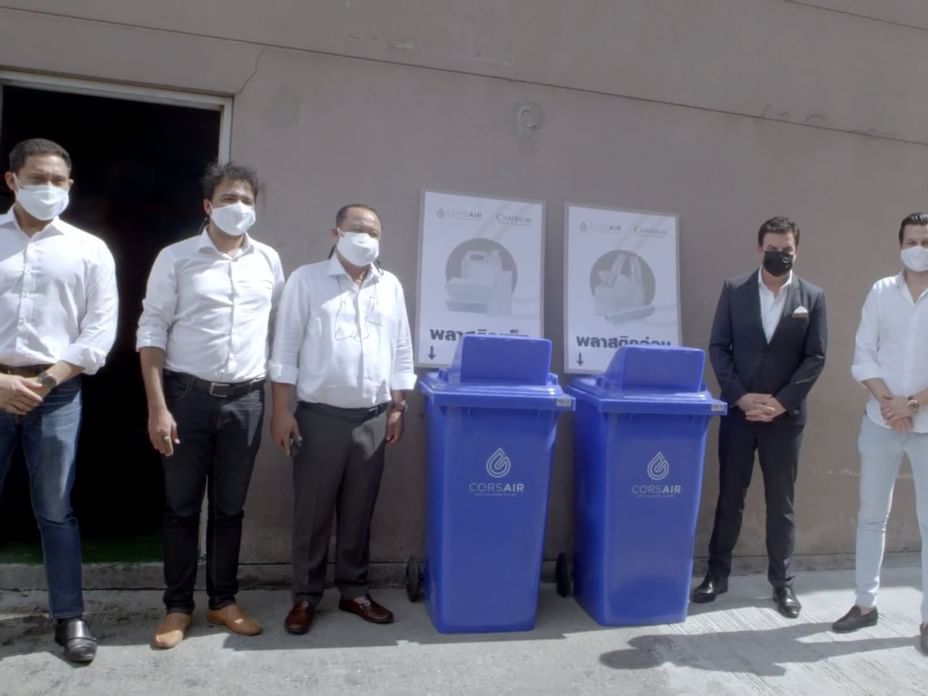 Chatrium Hospitality is committed to creating a sustainable and environmentally friendly future for both our guests and community. In 2020, we have significantly decreased our carbon footprint by reducing single-use plastic on our properties, and we are also working closely with suppliers who share the same goals.
To further this initiative, Chatrium Hospitality has partnered with Corsair, a global waste solutions company based in Thailand and the Netherlands. Together we have assessed Chatrium and Maitria's operations and identified a cornerstone venture. Since May 2021, we have therefore been collecting and recycling plastic to create low sulphur oil, which can be refined into diesel, gasoline, kerosene and even plastic.
As the first hotel group in Bangkok to launch such a project, Chatrium Hospitality is honoured to be a role model for our community, and we will continue to push the frontiers of sustainable living by creating a model that can be replicated on a larger scale across all industries. Joining us first is Bangkok's premier international school, Shrewsbury. They have committed to championing our cause by also recycling plastic and food oil, as well as educating students on carbon footprint reduction.
Chatrium Hospitality's Group General Manager, Mr. Rene Balmer, commented, "I am thrilled to be a part of this exciting project, which will start with Chatrium Hotel Riverside Bangkok, closely followed by Emporium Suites by Chatrium, Chatrium Residence Sathon Bangkok and the rest of our properties. To be able to reduce plastic waste and to build a sustainable future is one of the group's core values. We want to make sure that our community and the environment flourish for the next generation." Think First, Think Earth – Chatrium Hospitality