Chatrium Hotels & Residences transitions to a cage-free egg supply chain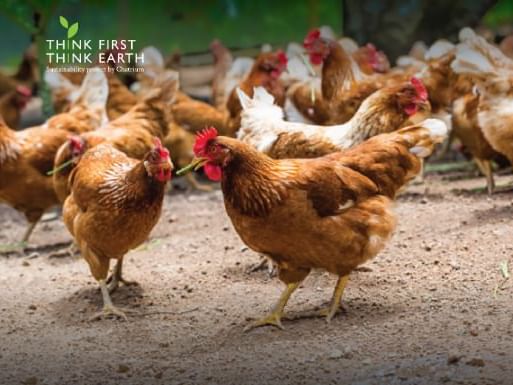 As part of our 'Think First Think Earth' CSR policy and our continued commitment to a vision of sustainable hospitality, we firmly believe that animal welfare is an essential element of a responsible food and service supply chain. We also strive to provide our guests with the highest quality and safest ingredients.
Chatrium Hotels & Residences is pleased to announce our commitment to source 100% of our eggs (shell, liquid, and egg products) from cage-free sources for all owned and franchised operations. The transition will be completed no later than 2025.
This commitment comes after a conversation with Sinergia Animal, an animal protection NGO working in countries of the Global South to reduce the suffering of farmed animals and promote more compassionate food choices. Sinergia Animal has been assisting us in finding suppliers, training, and other relevant information for this policy. We are committed to sharing progress towards this commitment to Sinergia Animal annually so consumers can be given transparency and credibility to the process.