Chatrium Gift Voucher More Than Just A Gift. It's An Experience.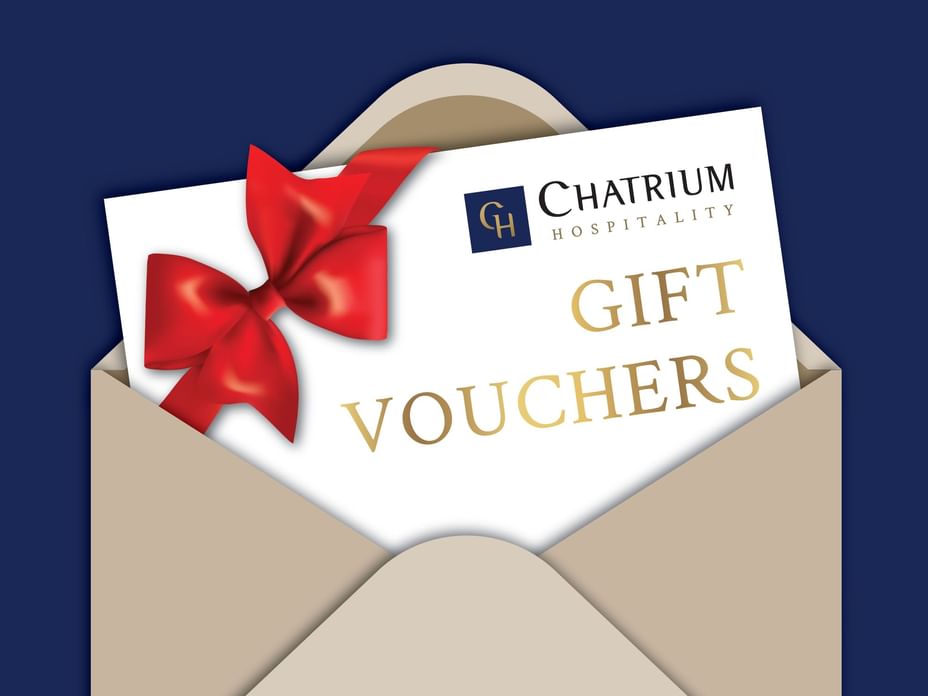 What's better than a present? A Chatrium experience; memories treasured forever.
An experience is a much better gift than a material item. It enables you to enrich your life story and lasts forever in the memory. And that's why we have introduced our range of gift vouchers for experiences at our hotels - because a Chatrium experience makes people happy.
Surprise your loved ones, family, friends or business associates with a gift voucher for any occasion and you can be sure they will love their unique and valued present. Select a Chatrium gift voucher to celebrate weddings, birthdays, anniversaries, holidays or just to show you care!
Chatrium have made it as easy as possible to both purchase and use our gift vouchers. The lucky voucher holder simply visits www.chatrium.com and with a few clicks their Chatrium experience is selected, booked and ready to go. Whatever the event, a Chatrium gift voucher is the perfect surprise and will enable the recipient to create unforgettable memories.
So, choose your voucher from the following Chatrium hotels and make someone you care about happier through the beautiful gift of a remarkable Chatrium experience.
Chatrium Hotel Riverside Bangkok
Spoil your special someone with a Chatrium Hotel Riverside Bangkok gift voucher. Choose from wonderful accommodation, delicious dining and more and show them how much you truly care! Choose your voucher today!
Chatrium Hotel Royal Lake Yangon
What's better than going to Chatrium Hotel Royal Lake Yangon? Getting a voucher to go there! Whether it's amazing accommodation or a fabulous high tea, a voucher is the best way to make their day remarkable! Check it out our voucher and get the perfect gift today!
Chatrium Residence Sathon Bangkok
Need to buy a present and not sure what to buy? Problem solved with a terrific gift voucher from Chatrium Residence Sathon. Make your choice from a selection of incredible vouchers and make someone very happy!
Chatrium Golf Resort Soi Dao
A voucher for Chatrium Soi Dao Golf Resort is the ideal gift for golf or nature lovers. Choose from the best rooms, the yummiest cuisine or rounds of golf and get away to relax or play amongst the most amazing scenery you can imagine! Take a look at our voucher and choose the perfect one for you!
Emporium Suites
Looking for the perfect present? An Emporium Suites gift voucher is the thing to get. Make someone smile with a super staycation or the most delightful cuisine in town – it's their choice! Pick your voucher and make somebody's day special!
For more information, please call Chatrium Hotels and Residences at +66 2 307 8888, Email: info.chr@chatrium.com.