Erawan Museum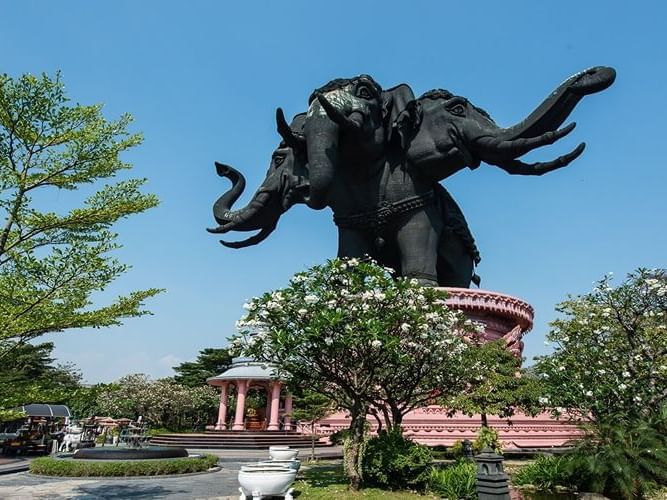 Erawan is a three-headed elephant from Hindu mythology belonging to the guardian deity Indra. The Erawan Museum (Chang Sam Sian) is named after this mythical creature and is as enticing as the mythology that gives it its name.
The first thing you will notice as you enter the beautifully landscaped gardens of the museum is the giant three-headed elephant that stands tall and proud on the main building. As you enter, you will be transported into a different world, one full of vibrant colour and ancient sculptures and works of art. The crowning glory of the museum is its ceiling - a breathtaking work of stained glass that adds an ethereal sense to the entire complex.
The main building of the museum is divided into three main parts, Suvarnabhumi or the basement, Earth or the dome building and the astounding elephant statue which is called Cosmos.
99 Tambon Bang Muang Mai, Amphoe Mueang Samut Prakan, Chang Wat Samut Prakan 10270, Thailand 10270 Tambon Bang Muang Mai Thailand
Monday09:00 - 19:00
Tuesday09:00 - 19:00
Wednesday09:00 - 19:00
Thursday09:00 - 19:00
Friday09:00 - 19:00
Saturday09:00 - 19:00
Sunday09:00 - 19:00