Grand Palace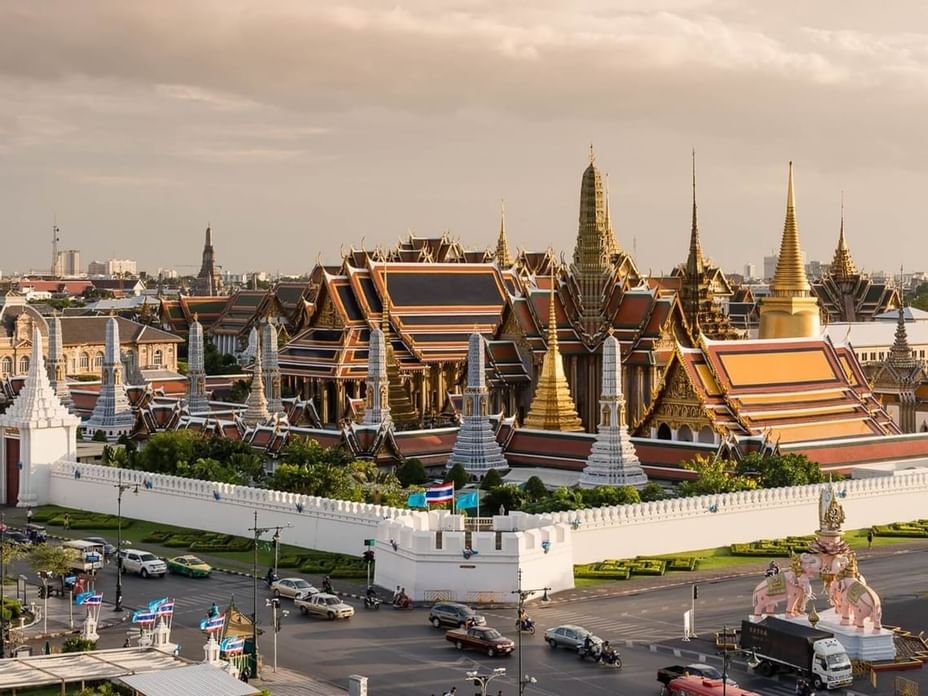 Deemed one of the most dazzling and captivating icons of the city, the Grand Palace is a majestic site indeed. Visitors will be enthralled by the magnificence and splendour of this remarkable complex.
Built in the 1700's, the Grand Palace of Thailand is one of the county's most renowned tourist attractions. It served as the royal abode for Thai kings for over a century and a half and was also the base of the nation's administrative power during that time.
Within the Grand Palace compound, you will find the Wat Phra Kaew which is the local name for the splendid Temple of the Emerald Buddha. This revered shrine is considered to be the most important and venerated temple in the whole of Thailand.
The Royal Reception Halls of the Grand Palace is quite a magnificent work of architecture as well. Today, these halls are used as official venues for royal events such as coronations. Visitors are allowed to explore the Reception Halls which feature European style architecture too.
Na Phra Lan Road 10200 Krung Thep Maha Nakhon Thailand
Monday08:30 - 15:30
Tuesday08:30 - 15:30
Wednesday08:30 - 15:30
Thursday08:30 - 15:30
Friday08:30 - 15:30
Saturday08:30 - 15:30
Sunday08:30 - 15:30