Pratunam Market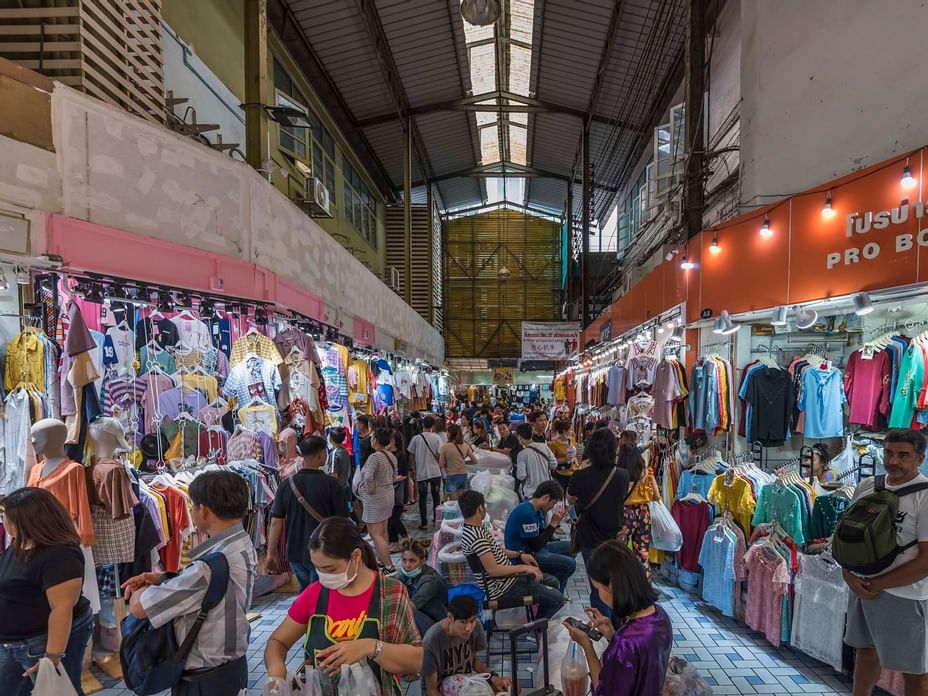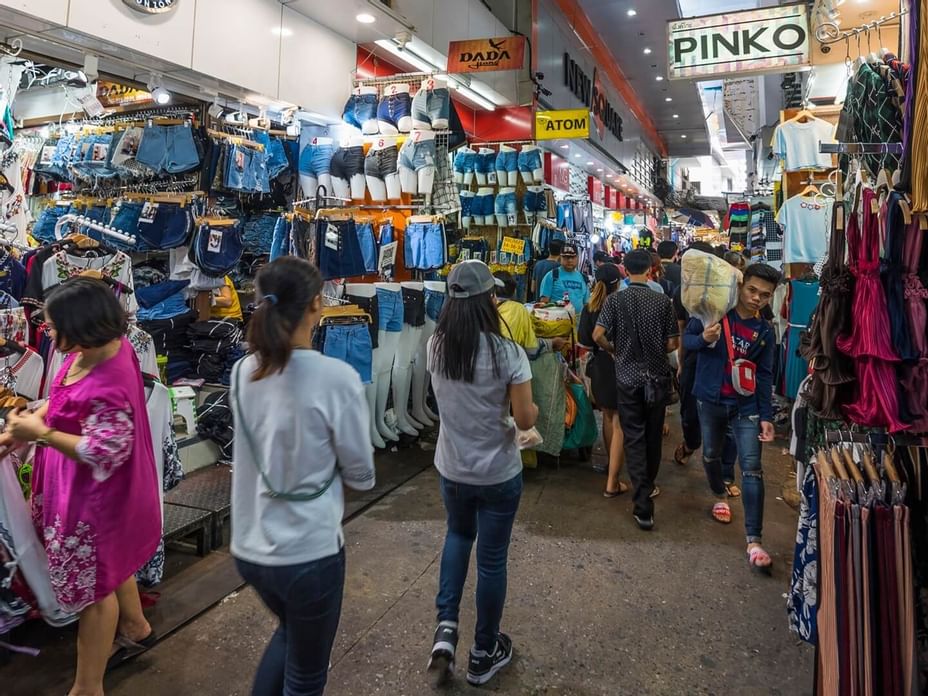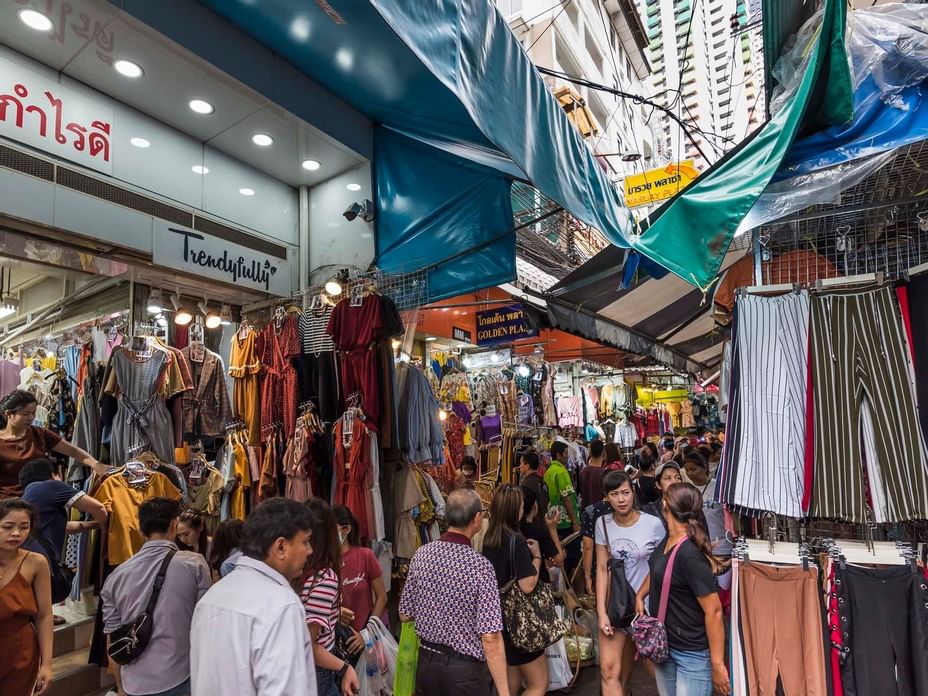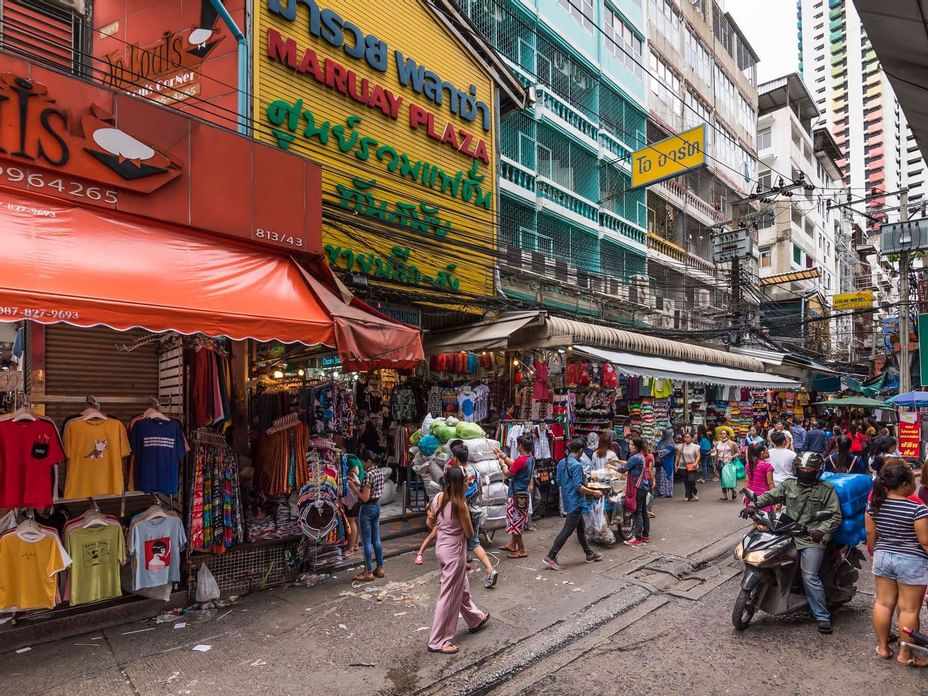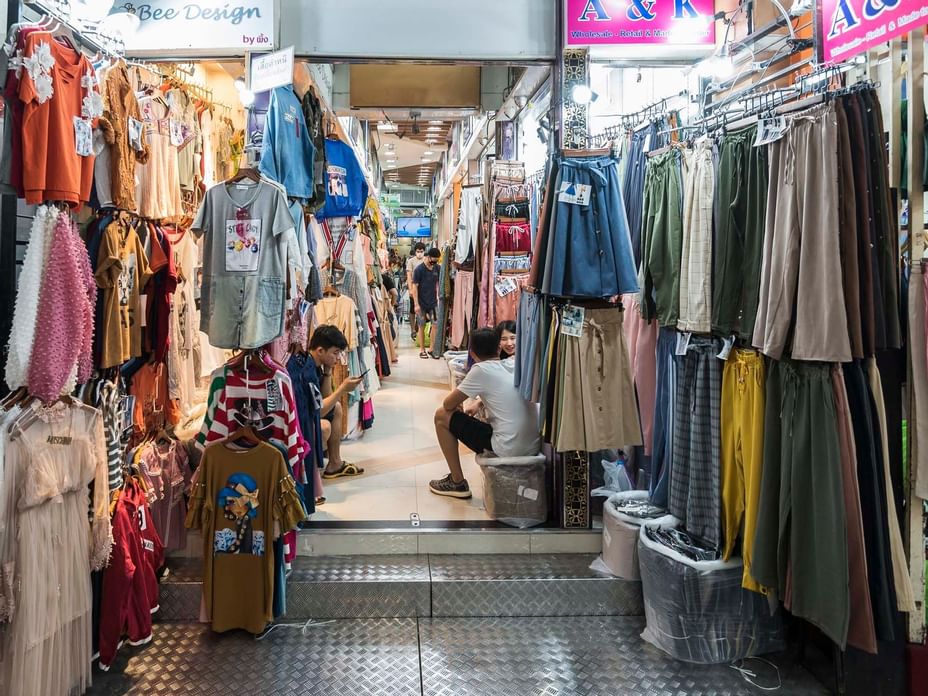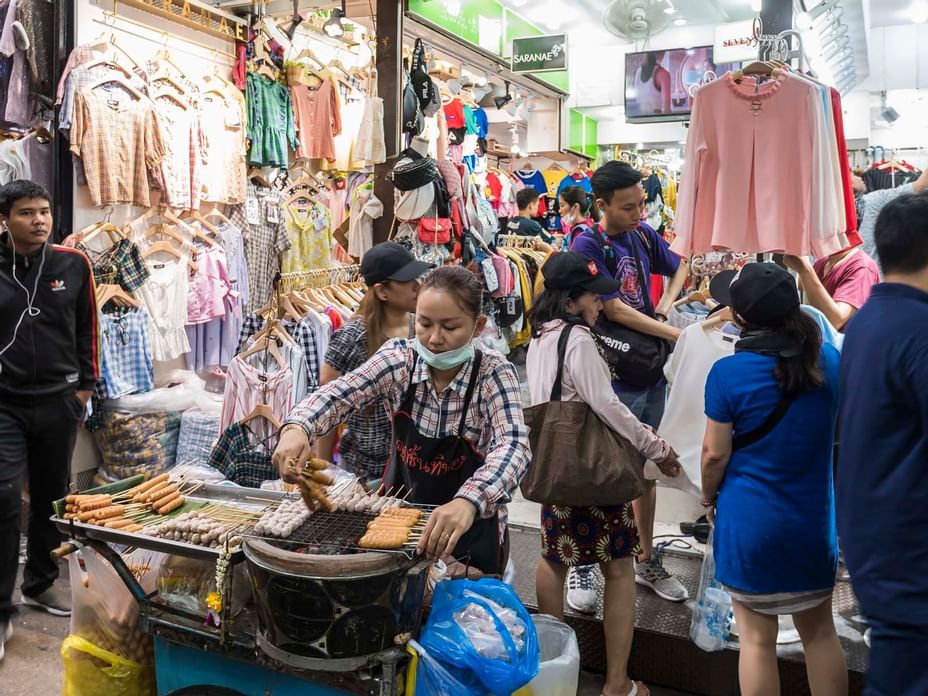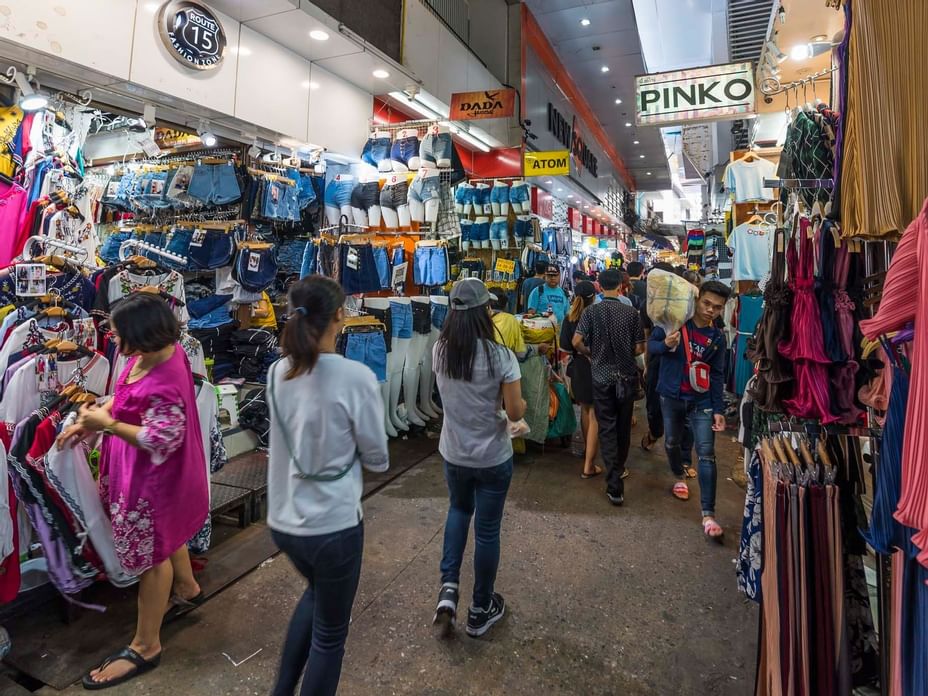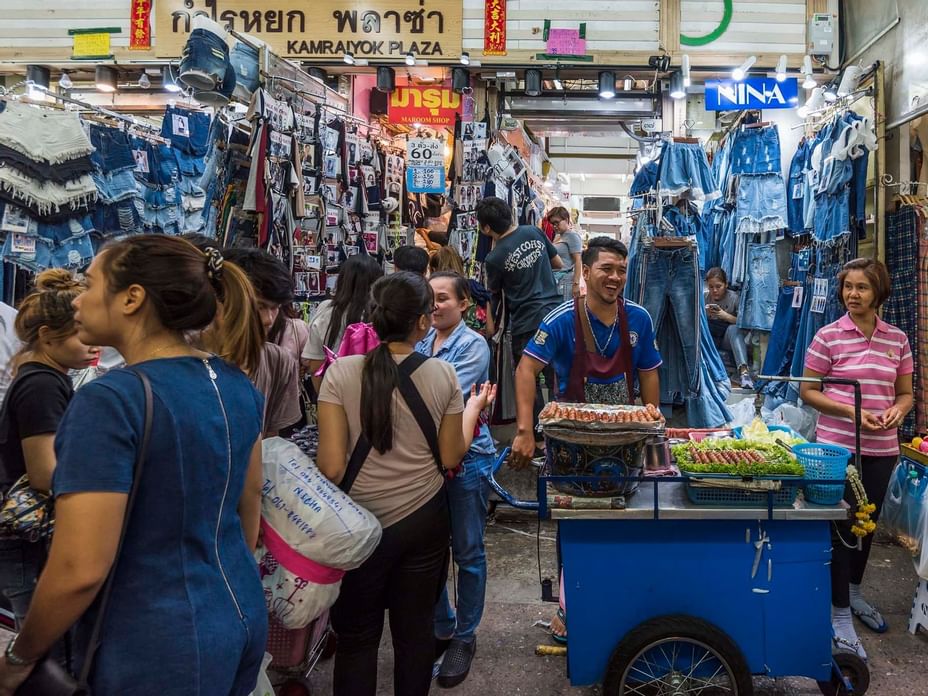 The Pratunam Market, located at the intersection of Petchburi and Ratchaprarop roads, not only offers its visitors fantastic choice in all manner of goods but also provides invaluable insight into local culture and livelihoods.
The expansive wholesale market comprises a literal maze of small stalls and street vendors selling a great variety of clothing items and accessories, including shorts, evening dresses, winter jackets, eccentric costumes and jewellery. The daily life of these street vendors will draw you back to a time before air-conditioned shopping malls, as you spy them working sewing machines, carting trolleys through the narrow aisles, packing and unpacking orders and chatting animatedly with each other from across the aisles.
Open 24 hours a day (retail shops stay open from 10:00am to 09:00pm), the Pratunam Market rarely requires visitors to test out their haggling skills – vendors usually sell items at the retail price and if you buy more than three of the same item at once you are often offered wholesale prices!
Phetchaburi Road 10400 Krung Thep Maha Nakhon Thailand
Monday05:00 - 21:00
Tuesday05:00 - 21:00
Wednesday05:00 - 21:00
Thursday05:00 - 21:00
Friday05:00 - 21:00
Saturday05:00 - 21:00
Sunday05:00 - 21:00