SHA PLUS+ CERTIFIED HOTEL
Stay at Chatrium Hotels & Residences, a SHA Plus+ hotel in Thailand ensuring the safety of all its' guests with the relevant Covid-19 preventive measures.
What is SHA Plus (SHA+)?
The "SHA Plus+" Certificate or the Amazing Thailand Safety & Health Administration is a project by the Tourism Authority of Thailand (TAT) to control the Thai tourism industry for safety standards and to match the new normal way during the COVID-19 pandemic. This certification shows tourists that hotels and other services are taking measures to prevent the spread of the COVID-19 virus with at least 70% of hotel or business staff been fully vaccinated against COVID-19.
What is the Stay Period at SHA Plus+ Hotels?
Under the quarantine free travel arrangement, a stay in a SHA Plus+ Hotel for 1 night is required for fully vaccinated travelers arriving in Thailand by air and coming from "low-risk" countries approved by the Public Health Ministry. Fully vaccinated travelers arriving from other countries need to stay in a SHA Plus+ hotels for 7 nights, while unvaccinated travelers need to undergo a 10-day quarantine at an AQ hotels.
From November 1, 2021 Thailand is set to open for international tourists without quarantine as per government Thailand Reopening policy of the government. Find the list of hotels under Chatrium Hotels and Residences as part of SHA Plus+ Hotel Thailand with SHA Plus+ certificate to reassure that each hotel has taken steps to prevent the spread of the COVID-19 virus intensely.
1-night Test & Go Package (Exemption from Quarantine)
If you have been fully vaccinated at least 14 days prior to travelling to Thailand and will depart from one of eligible countries after residing there for at least 21 consecutive days before traveling to Thailand, you can enter the country without quarantine under Test & Go scheme and just need to get a 1-night package at SHA Plus+ hotel.
The new travel document submission system is now being rolled out, which you can register for Thailand Pass System (for air travel only) here: https://tp.consular.go.th/en/plan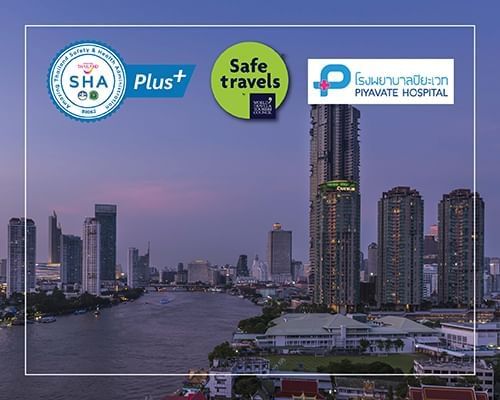 CHATRIUM HOTEL RIVERSIDE BANGKOK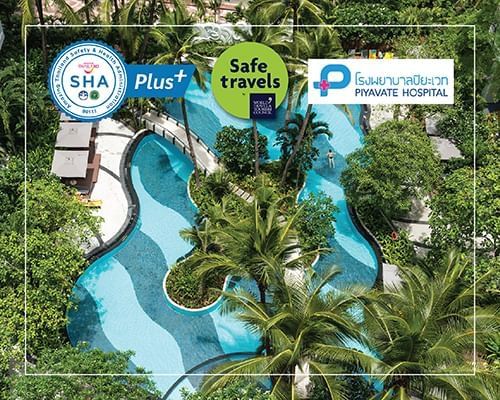 CHATRIUM RESIDENCE SATHON BANGKOK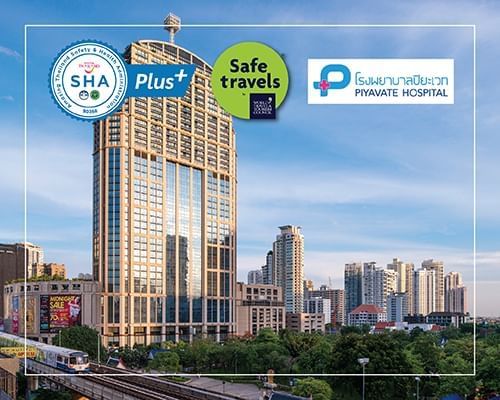 EMPORIUM SUITES BY CHATRIUM